Law enforcers have arrested 7 people for disobedience near Parliament, where representatives of opposition political parties and civil activists are holding a protest rally.
Representatives of opposition parties and their supporters have been picketing the Parliament building since morning in order to express their protest against the ruling of the incumbent government. The protest concerns election fraud, the economic crisis, and the existence of political prisoners in the country.
Police officers started detaining activists after they disobeyed the warning and started yelling at the deputies who were trying to enter Parliament to fulfill their duties. They were chanting "slaves."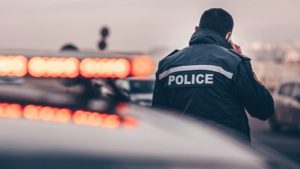 Leaders of the opposition parties and their supporters are present at all entrances of the building. Patrol police are monitoring the situation on the ground. Security measures have been strengthened.
By Ana Dumbadze
Main photo source: Netgazeti
Related Story: Opposition Parties Rally in Front of Parliament Building