Irakli Garibashvili, Prime Minister of Georgia, met Jens Stoltenberg, Secretary General of the North Atlantic Treaty Alliance (NATO) today.
The Head of the Government of Georgia was greeted at the NATO HQ in Brussels by the Secretary General.
The NATO-Georgia Agenda and steps made by the country towards integration with NATO were discussed, and the PM highlighted that accession to NATO is a foreign and security policy priority of the country, supported by the absolute majority of the Georgian people.
Focus was put on the close cooperation between Georgia and NATO, noting that the country has all the practical tools to join the Alliance and that it is important to have a political decision matured for the accession of Georgia to NATO.
It was stressed at the meeting that every nation has a sovereign right to choose its foreign political route, and the integration of Georgia to NATO is based on this very principle.
The discussion evolved around the practical cooperation of NATO and Georgia on Black Sea security issues, and particular note was made of the significance of stability in the Black Sea region in ensuring  overall Euro-Atlantic security.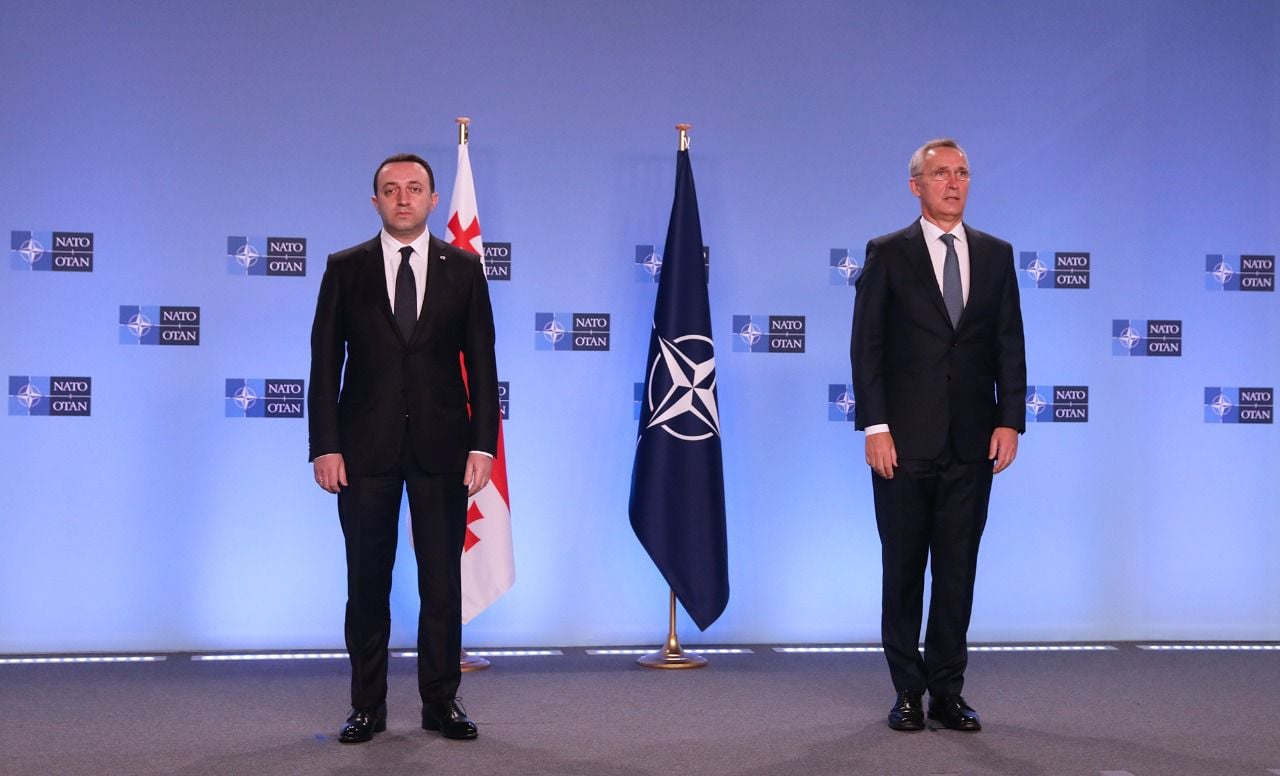 The Prime Minister of Georgia expressed his gratitude to the Secretary General and allies for their solid support of the sovereignty, territorial integrity of Georgia and non-recognition policy.
PM Garibashvili also made special note of the personal effort of the Secretary General in supporting the country on its integration path towards NATO.
The meeting was followed by Joint Media Statements of the Prime Minister of Georgia and Secretary General of NATO.