Mikheil Saakashvili's friend, MP Eka Kherkheulidze on January 5 introduced journalists to the letter of the Patriarch of the Orthodox Church of Georgia, Ilia II, written to Saakashvili.
Ilia II thanks him for his birthday wishes, and notes:
"I wish you health, courage and, above all, God's intervention to strengthen your spiritual powers and to know the true other reality."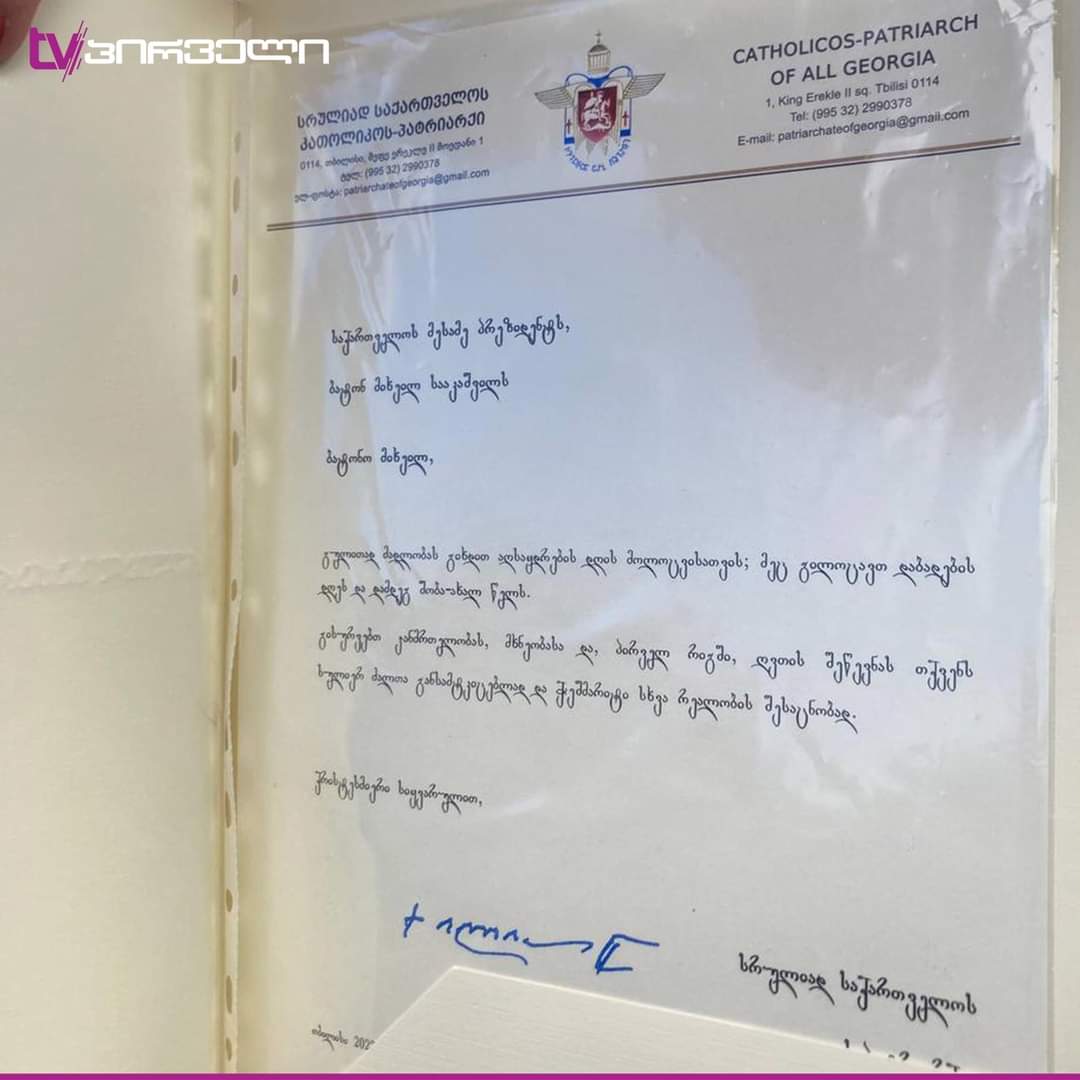 The third president of Georgia has been in the Vivamedi clinic for several months due to the deterioration of his health. The Georgian authorities claim that he is lying about his health and that he simply cannot adapt to being in prison.
On the other hand, the seriousness of his condition is confirmed by the doctors of Vivamedi and experts invited from abroad.
By Ana Dumbadze