It's been a long time since we have been able to visit our favorite eat-out spots in the city, have a laugh with friends, and, importantly, have a drink or two. After months of working only on deliveries, on February 15, many restaurants reopened their doors (of outer spaces, but, still) for Tbilisians, an act that was as exciting for the staff as it is for the guests. In this article, we will share with you a few of our favorite wine spots, where you can be a social drinker, in the company of no judging eyes.
Zala Restaurant and Cellar
Known for its delicious-making of modern Georgian cuisine, and vintage interior, Zala Restaurant and Cellar's garden is one of the best places where you can enjoy a glass or two. Whether you're a red or white wine person, you'll have plenty of choices from their hand-picked menu.
Zala's garden welcomes guests from 12 PM to 8 PM.
B.Belinski Str. 2 0108
Make sure to make reservations: 599 19 01 24
www.instagram.com/zalarestaurant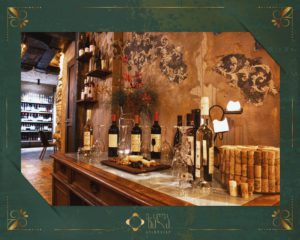 Z10
Vintage places, perhaps, make wine glasses most enjoyable. "Z10" pairs unparalleled service and fine dining, in a place that makes its guests feel at home. Located in the center of Tbilisi, in a building built in 1889, the restaurant provides elegant modern Georgian and European cuisine. The food is only complete with a glass of wine. Red dry, semi-sweet, white dry – you name it (and ask for at Z10).
Address: 10 Zurab Zhvania st. (Mtatsminda)
577 48 04 60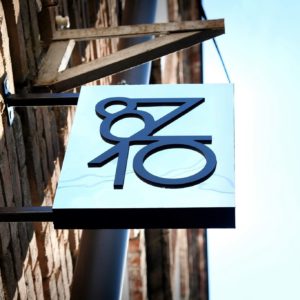 Linville
Authentic vintage interior in a cozy old Georgian home with live jazz music and delicious Georgian traditional kitchen and European menu, a friendly atmosphere, and the café's location in the heart of Tbilisi make it a perfect place to sip wine and have deep conversations. Wines of different colors, and backgrounds: Kvevri, Ckriala, red, white, pink… await you at the coziness of Linville.
11 Kote Afkhazi St, Tbilisi
577 90 09 07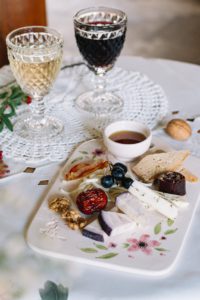 Chveni
Looking to enjoy Georgian unique home-made dishes, fused with Asian style, and wine in a cozy atmosphere? Look no further. Headed by the renowned, Chef Guram Bagdoshvili, who has 30 years of experience in international gastronomy, the restaurant is one of the best places to drink wine (we'd also recommend trying some of their dishes, obviously).
593 76 77 13
8, Chorokhi Street, Tbilisi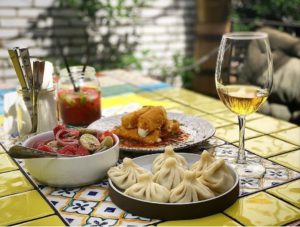 By Nini Dalhundaridze