One of the best things you can enjoy in Georgia is Khinkali. Since, after months of working only on deliveries, many restaurants have opened outdoor spaces for the much-missed guests. We have made a list of some of the top places where you can dine-in and enjoy the best Khinkali in the capital city!
Maspindzelo
The friendly staff of Maspindzelo will be your Maspindzelis at Gorgasali Street 7. Located in the heart of old Tbilisi, the restaurant will serve you one of the best Khinkalis in the city. Along with their splendid take on Georgian cuisine, there you can enjoy picturesque, now-forgotten views of old Tbilisi.
Book now: 0322 30 30 30
7 Gorgasali Street, Tbilisi
Amo Rame
With special chefs from Tianeti, Amo Rame is known for its delicious, hot, fast-served Khinkali. Their open terrace is awaiting Khinkali enthusiasts. Incidentally, this café-gallery offers one of the tastiest interpretations of modernized Georgian cuisine.
Book now: 032 298 48 38
4, Pavle Ingorokva Street, Tbilisi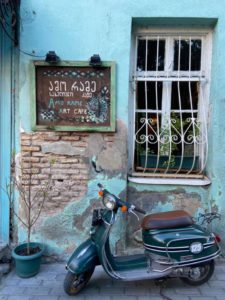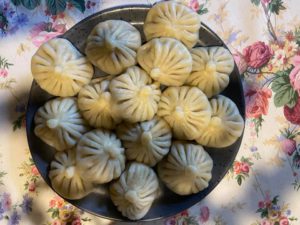 Mito by Veriko
This Georgian cuisine restaurant offers its guests Georgian dishes in their utmost spirit and taste. Located on the Wine Factory territory, Petriashvili street, they have one of the finest Khinkali, and various types of it, too, including vegetarian-friendly options: Khinkali with mushrooms and Khinkali with Nadughi.
Book now: 591 33 22 77
1, Petriashvili Street, Tbilisi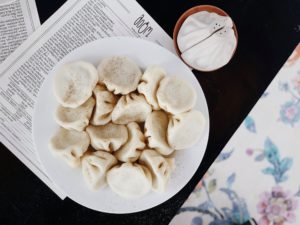 Rigi Gastrodouqan
Looking for a real adventure in Georgian traditional cuisine? Rigi Gastrodouqan is the place you should definitely check out. Popular among locals and tourists, any dish at this restaurant is a real gastronomical experience, and their Khinkali is a good example of that.
Book now: 577 33 21 22
Saarbrucken sq, Tbilisi
By Nini Dakhundaridze