Legendary Georgian chess player Nona Gaprindashvili has filed a lawsuit against Netflix for deliberately voicing misinformation in the Netflix TV series "The Queen's Gambit" about the Georgian Chess player.
"This is an act of false light invasion of privacy and defamation per se arising from a knowingly false statement of fact made about Gaprindashvili in the popular Netflix mini-series, The Queen's Gambit ("Series"). Gaprindashvili is a pioneer of women's chess and a much-loved icon in her native country of Georgia. Throughout her extraordinary career, she won many championships beat some of the best male chess players in the world, and was the first woman in history to achieve the status of international chess grandmaster among men," reads the lawsuit she filed against Netflix on September 16 in the US state of California.
The case concerns the Netflix mini-series The Queen's Gambit, which tells a story of fictional character Elizabeth Harmon, who despite prejudice against female chess players, achieves great success.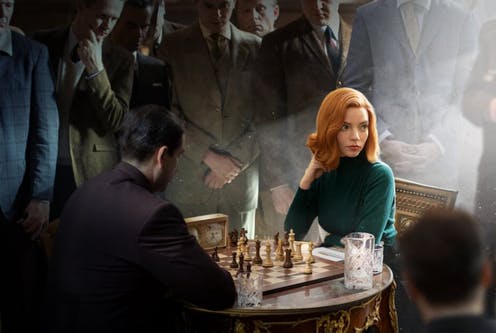 "The final episode is set at a prestigious chess tournament in Moscow called the Moscow Invitational where she dramatically defeats several top male players, including a Russian who was the world champion. The main characters are fictional, but the episode references a few real chess players,
including Gaprindashvili, who is described in the context of the Moscow Invitational as "having met all these Russian Grandmasters many times before," reads the lawsuit.
"Although Gaprindashvili is mentioned only in passing, Harmon's character plainly draws on her achievements. Harmon is in many respects an Americanized and fictionalized version of the real-life female Georgian prodigy, who was the first to break gender barriers in international chess in the 1960s by competing with and defeating top male players."
In the series, it is said that Gaprindashvili "has never faced men," yet, by the time this episode is set, in 1968, she had already competed against at least 59 male chess players.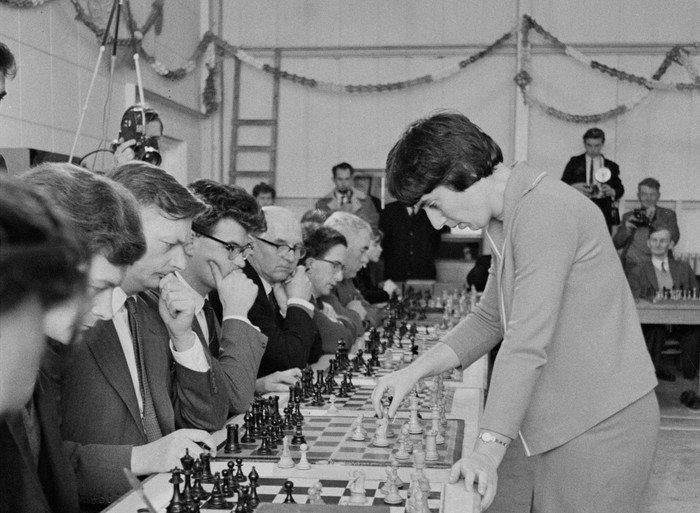 As the lawsuit claims, Netflix deliberately lied in order to add more drama to the episode, and insulted the Georgian chess player when she was referred to as Russian, at a time when Georgia is still fighting Russian aggression.
Gaprindashvili demands at least $5 million in compensation.
Gaprindashvili was born on May 3, 1941. She is a five-time world champion, 11 team and 9 individual Olympic gold medalists, and Chair of the FIDE Women's Commission (1980-1986). Gaprindashvili is the strongest female chess player of her generation in the world.
In 1978, Nona Gaprindashvili became the first female chess player to be awarded the title of Grandmaster.
In 1997, on the decision of the 68th Congress of the FIDE, the Nona Gaprindashvili Cup was established at the Chess Olympics, which is awarded to the country's men's and women's teams for the best overall result.
In 2001, Tbilisi Chess Palace was named after her.
By Ketevan Skhirtladze