Batumi View Apartments has a new offer for tourists. The company has introduced a novelty in the Georgian market, meaning that any tourist who buys a residential complex in Batumi View Apartments will be able to enjoy a free info-tour of their newly invested-in country. To find out more, GEORGIA TODAY spoke to the head of sales and marketing department, Irma Kamadadze.
"Buying apartment in Batumi View is really a profitable investment," Kamadadze tells us. "First, location and the complex concept are what makes it so attractive. The apartment rental service gives you the opportunity to return the apartment cost in just six years.
"Batumi View Apartments is a multifunctional residential complex, the construction of which is taking place 20 meters from the sea shore, on the new Batumi Boulevard. Buying real estate is a serious step, especially when it comes to buying an apartment abroad. One of the most important tasks our company takes on is to making the process of choosing and buying real estate as easy as possible for our clients.
"And now we're offering info-tours throughout Georgia to those potential clients who want to buy real estate with us. During the tour, along with our complex, customers will have the opportunity to discover the culture and sights of Georgia.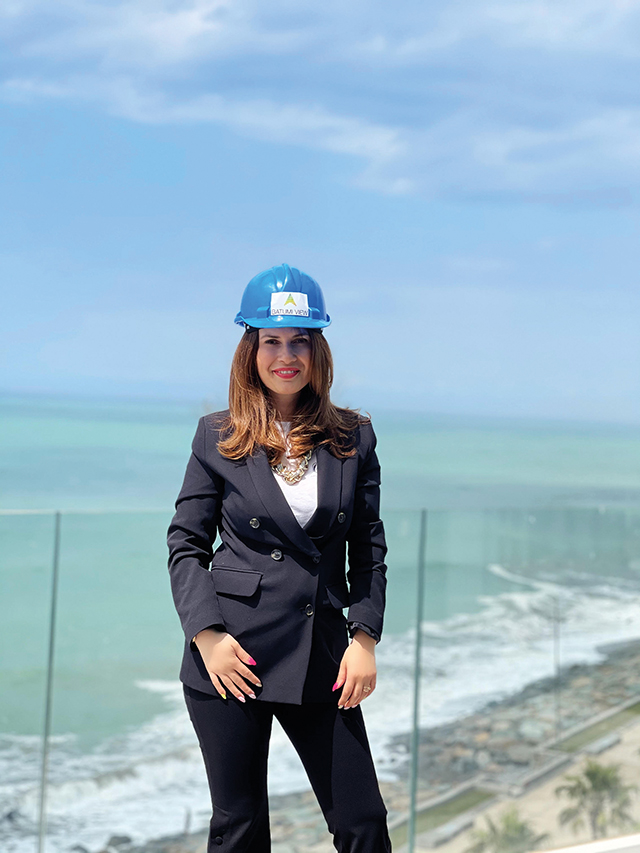 Where will you take them?
It depends on what they themselves want. We will be their guide anywhere in Georgia.
The info-tour includes: assistance choosing air tickets, hotel room reservation, transfer, an entertainment program, and excursions. The standard info-tour will last five days. Based on our many years' experience, we believe that this is enough for choosing a specific offer and enjoying a tour.
Tell us about the payment system and apartments.
30% down payment, 0% installment over 24 months.
The apartments start at 32m2. Each apartment has large floor to ceiling windows of minimalist design, which flood the apartment with light throughout the day, creating the feeling that nature is a part of your living space.
What does your project include?
Batumi View Apartments will have a hotel and residential buildings. The residential complex will be equipped with an outdoor pool, tennis courts, underground and above-ground parking, food facilities, and panoramic restaurants on the roof.
Are you going to offer more to your customers in the future?
Of course, but this already depends on the epidemiological situation in the country. As it stands, we're offering these info-tours until the end of the summer season.
By Mariam Mtivlishvili