I always thought that writing about a best friend who has died would be a very hard thing to take on, but how wrong I was!
Though always a summer person, one who has lived in Turkey, Taiwan and various other tropical and subtropical places, I found this particular August overly disturbing. The heat was unbearable in the capital, Tbilisi, making me lose all desire to go on holiday, as Europe was also suffering in the heatwave, and so I thought, why bother when I can lay in the 41C heat at home!
Nanuka, though, was eager to get out as soon as she could take some time off from her ever busy schedule. We both celebrated our birthdays a week apart from each other with a small coffee gathering with close family around us, and that's when she told me about her plans to visit the Dominican Republic, a beautiful island paradise. The daunting flying hours didn't bother her in the slightest.
We kissed each other goodbye on July 27th, and little did I know this would be our last hug. Besides phone and messenger communications this summer, the last time I heard her voice was August 13th, when we talked about Switzerland's raclette cheese, my Barbie-style outfit, and my husband's recovery from a recent operation. We squeezed in other issues in as well, such as the passing of the elderly aunty of our friend from the trio we were known for. That's simply how we were. Talk, talk, talk about here and there, about everything.
August stretched further and on a hot Saturday, August 19th, I got a chilling phone call informing me of a tragic incident that had happened on that paradise island, the place Nana had longed to travel to, where even the arrival and 5-hour journey from the hotel to that fateful beach was a joy to her. She called that beach La Junglita. The dreaded place was called Las Galeras.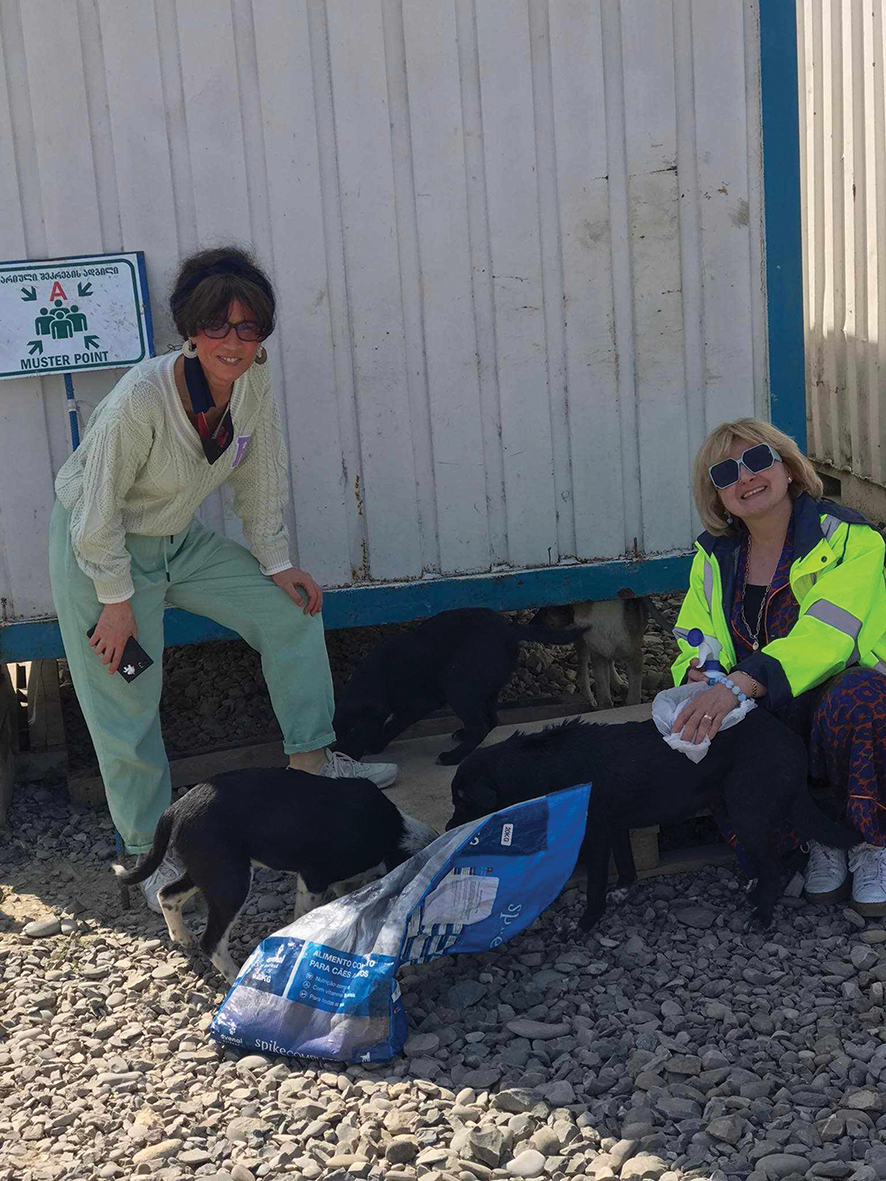 I am a journalist, writer, and reporter, and to me facts are more important than feelings, so I wanted to know all the details. I immediately contacted local colleagues and read words that will be forever imprinted in my heart: "Woman of Swiss nationality dies after being struck by lightning in Samaná. Las Galeras firefighters indicated that the woman was identified as 51-year-old Nana Janashia," a local news portal reported. The article went on to remind visitors and residents of the need to seek safe shelter in stormy weather and to avoid open areas, such as beaches, during electrical activity.
I have known Nana for more years than I can remember. She was such an inspiration to all who knew her, always the bright light at any event, but not only did she brighten large social events (and I imagine her name was the first to go onto any attendance list), but she was just as exciting to be with on a one-to-one basis, be it at home or in a coffee shop.
In all the years we were friends, I never saw any animosity in her words or actions: She was always willing to help me care for street animals; she was a doting mother to Leon, never missing any kid's events to show what a hands-on mother she was; and a loving wife to Laurent.
Her main goal was to help the global and Georgian environment, which she did for more than 25 years by leading one of the largest organizations (CENN), and implementing countless projects. We often talked about how Georgia disrespected its amazing nature. She cared for every tree and valley, desert and river. Her motto was "recycle, reuse and help the planet." We shared the same passion towards recycled fashion, and loved jewelry made from various household items. Most of all, our visions about our country's future matched, and when I touched down for her funeral in the picturesque city of Lausanne this week, I understood her adrenaline-driven need to seek time in nature, to find ways to make Georgia better, instead of enjoying a simple, easy, comfortable life.
Her passing was so sudden and bizarre that I still do not believe she has left us without us having the opportunity to say our farewells.
Very simply, Nana, you will be missed by all who knew and loved you!
Nana was laid to rest in Switzerland, the country she also considered her home.
By Helena Bedwell