I don't know if this will become an annual thing for a number of years, instead of merely becoming the second time. But my wife and I are once again doing what most of Tusheti does, only from Svaneti: moving out for the winter. Back to Tbilisi.
The date is rather written in stone this time, with a couple of firm dates we can't miss in the capital at the end of September acting as a wall against we must try not to dash ourselves to pieces. As a result, I have been making a careful list of all we need to do before leaving Svaneti; amending, crossing off, and nearing the finish. It has been very helpful to have a friend offer to stay with us until the bittersweet end and help with myriad tasks.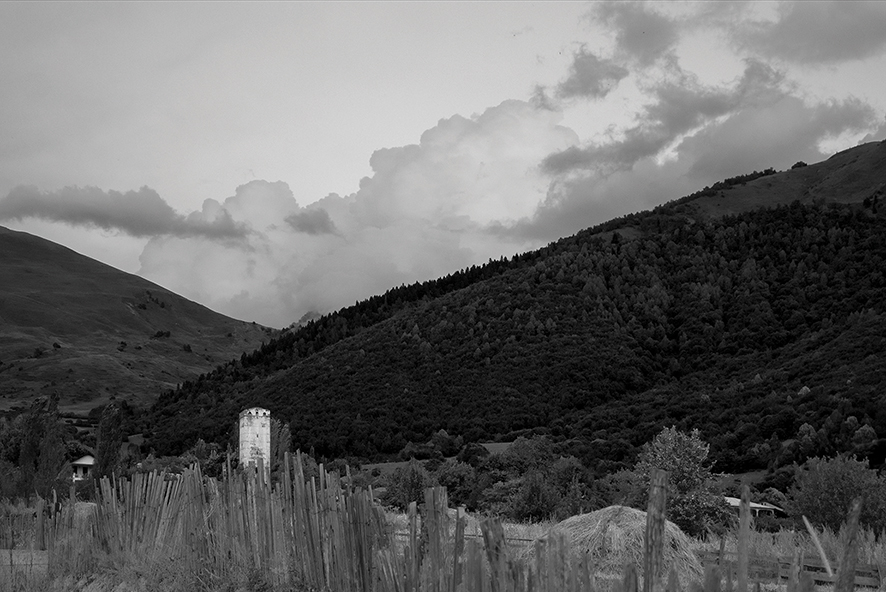 Re-do the fence at the far end of the property, replacing ugly messed-up old wood posts and slats with metal posts concreted in, joined together with diamond-pattern galvanized wire! For this, up to four of us were working simultaneously. The concrete all needed mixing by hand, two guys with shovels on a sheet of iron: cement powder, sand, water and hand-gathered stones. Dig holes for the posts and channels for the concrete, all too by hand; wire in the mesh; hammer in wood plank forms to hold the stuff in place as it dries. Nice and strong, to send a message to the neighbors' bovines that We Will Not Be Assailed. This was Job Number 1 before leaving: Done.
Strengthen the weaker wire-and-slat fence along the top of the property with buttresses because we can't afford the time or money to replace it entirely yet. This length of about 100 meters gets the most snow building up against it over the winter, almost burying it sometimes. Cow will probe for and damage weak spots to get at our "grass is always greener" in late winter or early spring.
Put all manner of valuable things inside, out of sight means out of mind. This will be aided by the eight video cameras mounted on all four corners of the house, which I can access from anywhere in the world by cell phone. Tools, materials, supplies.
Disconnect water everywhere. This is actually our first entire winter away, and once the water stops, it'll eventually freeze. So there's no taking this step back until spring allows the pipes to thaw again. They won't burst because they're plastic.
Potted plants and flowers off to a neighbor to keep indoors for the winter. Potatoes, carrots, beets to dig; remaining raspberries, plums, apples and pears to pick. All of these foods to take with us for the winter.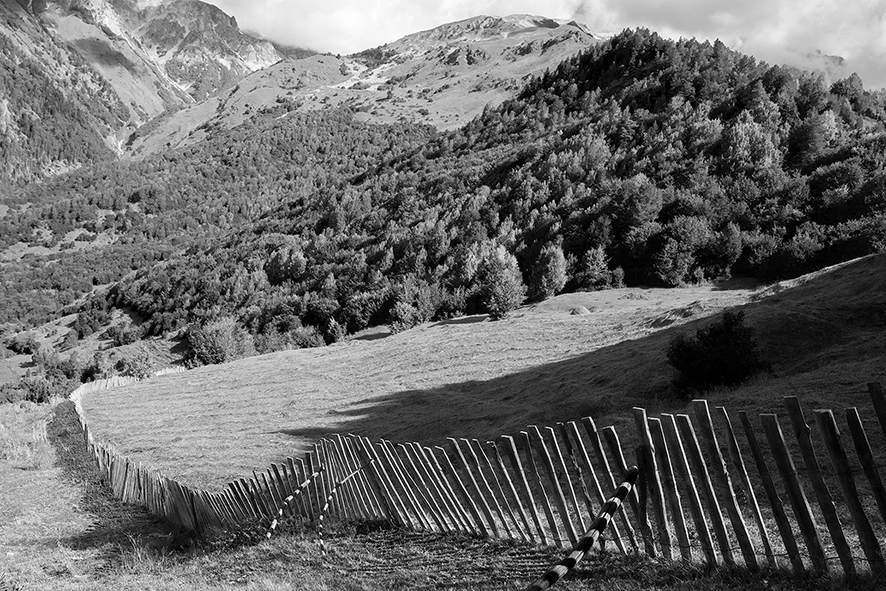 Padlocks on three gates, keys left with a local friend as well as taking a spare set ourselves. Closing down the shop. Hot water tanks in all bathrooms, and toilets too, drained so they can't freeze and crack; this is a last-minute thing, just as we leave. Water master switch off.
Pack clothes, foods, miscellaneous items: camera gear, external hard drives, cables and so on. Money, passports, keys. Most electricity to the house off, leaving on only the modem to the cameras and the chest freezer with a few things in it which have nowhere else to go. Goodbyes to neighbors and friends, even as we prepare to greet long-unseen others in Tbilisi, Kakheti and elsewhere. Strange double life. It may end up being a permanent shift to Tbilisi, but not yet, not yet. Time will show us the way forward. Until then, Tbilisi, here we come.
Blog by Tony Hanmer
Tony Hanmer has lived in Georgia since 1999, in Svaneti since 2007, and been a weekly writer and photographer for GT since early 2011. He runs the "Svaneti Renaissance" Facebook group, now with over 2000 members, at www.facebook.com/groups/SvanetiRenaissance/
He and his wife also run their own guest house in Etseri: www.facebook.com/hanmer.house.svaneti