Additional coronavirus-related restrictions have been eased in Georgia.
The Prime Minister of Georgia, Irakli Garibashvili, announced the changes at a special briefing held after today's meeting of the Interagency Coordination Council.
Here is a complete list of restrictions that have been eased on the decision of the government:
• Hotels at ski resorts will be opened from tomorrow, February 25, in full compliance with the existing epidemiological standards and regulations;
• The ropeways at the mountain resorts will start operation from March 8, also in full compliance with epidemiological standards and regulations;
• Intercity transport (trains and minibuses) will be opened from tomorrow, February 25;
• Restaurants will resume full service from March 1 in Batumi, except for weekends, and from March 8 in the rest of Georgia;
• Conferences and trainings will be resumed in accordance with the relevant protocol from March 1;
• Gyms will resume operation from March 15 in accordance with the regulations;
• Private and public kindergartens will be opened from March 1;
• Universities and vocational schools will be able to resume clinical, practical, and laboratory activities, and conduct exams in auditoriums from March 1, while studies in the auditoriums will resume from March 15;
• Museums and libraries will resume operations from March 1;
• Theaters, sports clubs, professional ensembles will be able to resume rehearsals from March 15, and fully resume activities (theatrical performances, sports competitions in the presence of spectators) from April 1;
• Shopping malls and fairs, including on weekends, will resume operations from March 8.
The restriction on movement from 9 PM to 5 AM remains in force.
Restaurants will have to strictly follow the established recommendations and standards indoors, which will be strictly controlled by the relevant agencies.
In addition, the Coordination Council decided to further ease the regulations related to the admission of visitors to the country.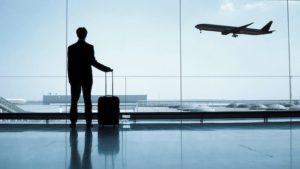 In particular, from March 1, citizens of Armenia, Azerbaijan, Ukraine, Kazakhstan, Russia and Belarus will be able to enter Georgia through the air border on the basis of a negative PCR test result.
Citizens of several other countries are already allowed to enter Georgia on the basis of the negative PCR test result, including those of Turkey, the European Union, Israel, Switzerland, the United States, Saudi Arabia, the United Arab Emirates and Bahrain.
Citizens of all other countries are allowed to enter Georgia solely on the condition of compulsory self-isolation.
"At this stage, we still maintain the current regime on the land borders," PM Garibashvili said.
By Ana Dumbadze