"The fourth visit of the Military Committee to Georgia reaffirms NATO's unwavering support for Georgia. NATO and Georgia have a unique partnership, which will grow stronger over time," Chair of the NATO Military Committee, Admiral Rob Bauer, said after a meeting with Minister of Defense of Georgia Juansher Burchuladze.
He spoke about the close ties between NATO and Georgia and noted that partnership has always been mutually beneficial, adding that NATO-Georgia cooperation is becoming even more intensive, not only in the maritime space, but also in the field of air, land and cyber security.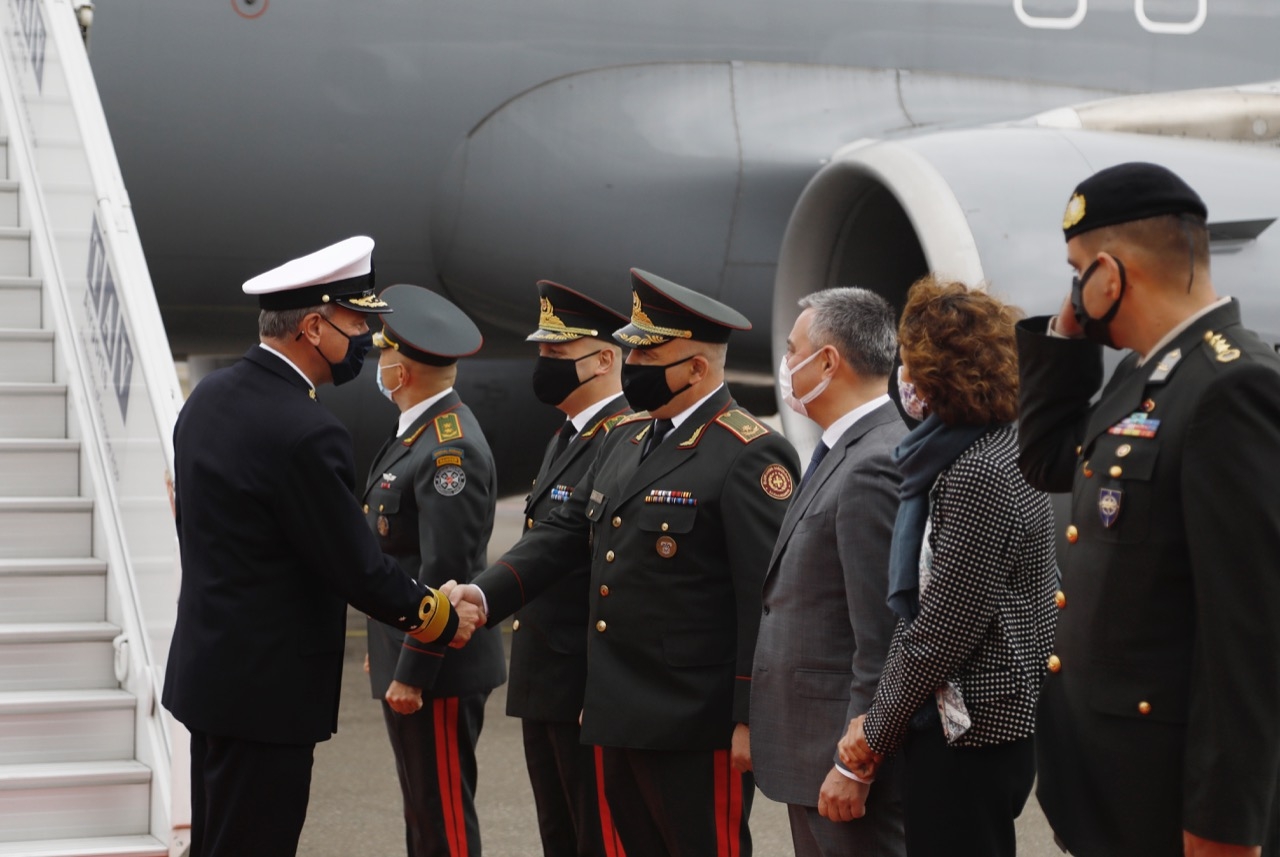 The NATO Military Committee, led by Admiral Rob Bauer, is visiting Tbilisi on October 7-8. Admiral Bauer said the visit of NATO's highest military authority to Georgia is "in a show of continued support" to the country.
Chair Admiral Bauer already met with Georgian Prime Minister Irakli Garibashvili.
"Given the region's state of affair, NATO's active engagement in Black Security grows increasingly important," Georgian Prime Minister Garibashvili said during the meeting with Admiral Rob Bauer.
The Head of Government congratulated Admiral Rob Bauer on his appointment as Chair of the NATO Military Committee, adding that visits by NATO's top military officials to Georgia bear witness to firm support for the country's accession to NATO, its independence, territorial integrity, and sovereignty.
According to the Prime Minister, Georgia, as a NATO ally, is committed to the common principles and values of security and joins the allies' effort toward global peace and security, as evidenced by Georgia's role in the transit and evacuation efforts from Afghanistan after the completion of Resolute Support Mission.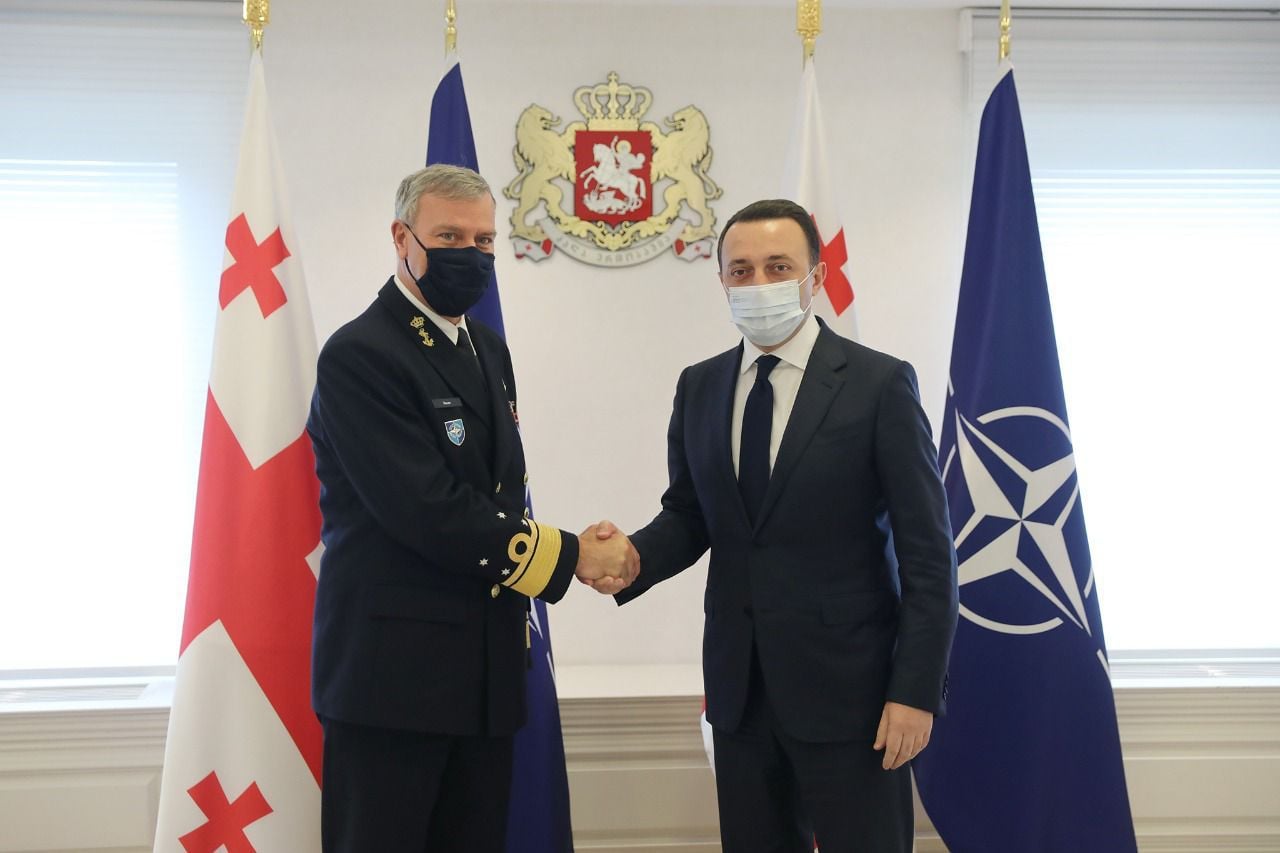 Georgia remains committed to European and Euro-Atlantic integration and continues to strengthen its democratic institutes in line with international obligations, the Prime Minister said. The conversation touched on the implementation of Georgia's ambitious reforms designed to enhance defense capabilities and compatibility with NATO forces, also on bilateral and multilateral cooperation with international partners, and effective use of mechanisms for political and practical cooperation with NATO. The importance of was singled out in that it fully meets NATO standards and is ready to offer allies a high-standard environment for multinational trainings.
The meeting at the Administration of the Government was attended by Military Adviser to the Chair of the NATO Military Committee/Brigadier General Datlev Simmons, Director of the Cooperative Security Division of the NATO International Military Staff/Major General Francesco Diella, Head of the NATO Liaison Office in Georgia Rosaria Puglisi, NATO Military Liaison Officer/Colonel Rushen Abidinoglu, Georgian Defense Minister Juansher Burchuldze, Georgia's Ambassador to NATO Victor Dolidze, Chief of the Georgian Defense Forces/Major General Giorgi Matiashvili, and Georgia's Military Representative to NATO/Brigadier General Irakli Dzneladze.