MasterChef, one of the most popular, entertaining, and creative shows on Georgian television, is back with a special new season. In this exciting journey, its trustworthy partner and general sponsor is once again Carrefour – which is owned and operated by Majid Al Futtaim in Georgia.
This will be the 4th MasterChef season sponsored by Carrefour, which itself points at the success of their collaboration. 2022 also marks Carrefour's 10th year operating within, serving and championing Georgian communities as it continues to provide value through every experience.
Back for its 8th season, a new episode of MasterChef will be released every Sunday at 10pm on Georgia's Public Broadcaster (GPB). This year's season is unique as – for the first time in MasterChef history – participants are fan favourites and returning chefs who were one step away from winning the MasterChef final.
Enabling them to impress the judges throughout the season, Carrefour ensures that every single ingredient is of the highest quality. The leading retailer is known throughout the country as a brand that is distinguished by a wide variety of products and affordable prices, offering customers an incomparable shopping experience.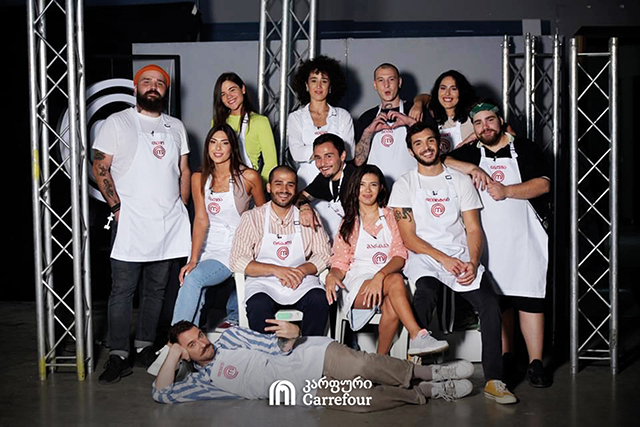 The partnership highlights Carrefour's commitment to supporting the growth and prosperity of local communities. Many of the products provided by Carrefour to the MasterChef contestants has been sourced locally and delivered straight from local partner farms.
This is important thanks to MasterChef and Carrefour's joint efforts to diversify outstanding Georgian cuisine whilst promoting a healthy lifestyle. The popular show and leading retailer both have a notable impact on the eating, cooking and shopping habits of Georgians – inspiring them to discover new products and recreate dishes at home.