Sam Raan Spa & Wellness Center is the ultimate luxurious destination to enjoy an exceptional variety of spa therapies and rites worldwide. It is no surprise that Sam Raan Spa has become the winner of another international award, receiving the main prize from the International Spa Awards 2022 in the nomination for Best Spa Interior in Georgia 2022. The event is held annually by Golden Tree Events Dubai. This time, more than 3000 brands from all over the world took part in the competition.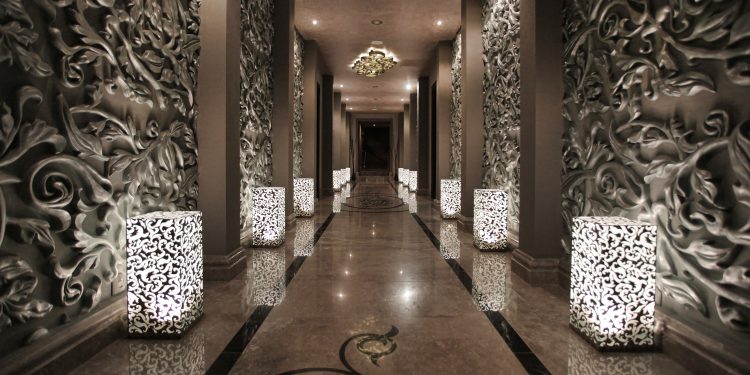 The magnificent interior of Sam Raan Spa, which mesmerizes customers with its sophistication and luxurious look, is the merit of Mehriban Muradova, an Azerbaijani interior designer, and the head of the architectural studio Mstudio. GEORGIA TODAY sat down with her to learn how Georgia's most beautiful spa center was created.
"I'll be honest – if I had the opportunity to go back in time and work on creating this spa from scratch, I would leave the design exactly the same. It may sound exaggerated, but after visiting various spa centers around the world, I realized how unique the place Sam Raan Spa is," Muradova tells us. 
"When I got the offer to work on the interior design of Sam Raan Spa, my vision from the beginning was to create a spa aligned with the style of Thailand, so with this purpose in mind, I traveled to Thailand. I visited many spa centers there and gained a lot of Thai spa experience. I in Thailand, all the spa centers are created on a very simple principle – in 50% of them, a dark, floral gamma prevails; they are lit naturally with candles, and adorned with music and aromas, and decorated with traditional decorations. The next 50% focus on cleanliness, boasting polite hostesses in traditional uniforms, and professional therapists, and have appropriate tableware and textiles of natural cotton. If these criteria are met, then the spa center is considered successful. Expensive furniture and other expensive equipment are rarely present in Thai spas, but, in Sam Raan, I combined the aura of Thai spas with modern equipment, valuable furniture, and decorations created by Thai masters. The oriental Hamman is made with elements that are very similar to the historical Hamman in Turkey belonging to Huyrem Sultan. The flotation room is designed in the style of caves and is filled with salt from the Dead Sea of ​​Jordan, and the salt room is filled with Himalayan salt. I wanted the Ayurveda room to make the guest feel as if they were in an Indian resort in Kerala. Of course, my imagination was flourishing in many directions, but there was a certain limitation to how I could implement my ideas. The spa managers completed a spa management school in Thailand and 50% of the therapists are from Thailand. All utensils and accessories are purchased there, too. I had a lot of fun working on even the smallest details, even though the project was not easy to complete.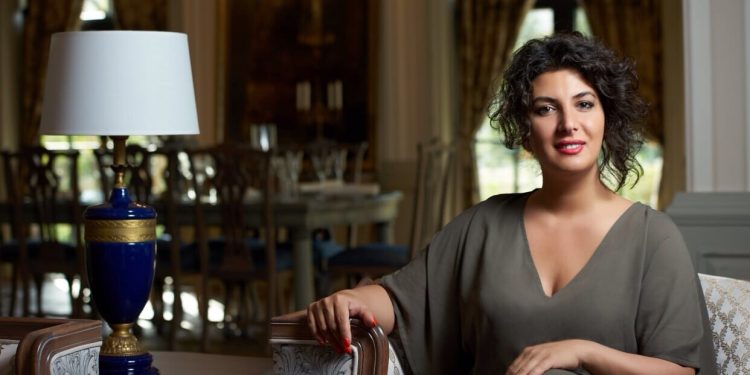 How would you estimate it's receiving another international award?
I can say that it comes as the result of the great work and effort of the team of Sam Raan Spa, because you can create something very beautiful, but keeping it in good condition and thinking about its development is the merit of the team! I would like to say a big thank you to the managers, Elene Sevastianova and Eka Bakhtadze, as well as to the whole team of the spa in general for their great contribution to the creation of Sam Raan Spa. I must definitely mention the employees of my office in Baku and thank them very much. Everyone at Mstudio is proud of this project. Knowing that Sam Raan is receiving awards in the international arena makes us very happy, gives us confidence in our own work, and motivates us to do more projects.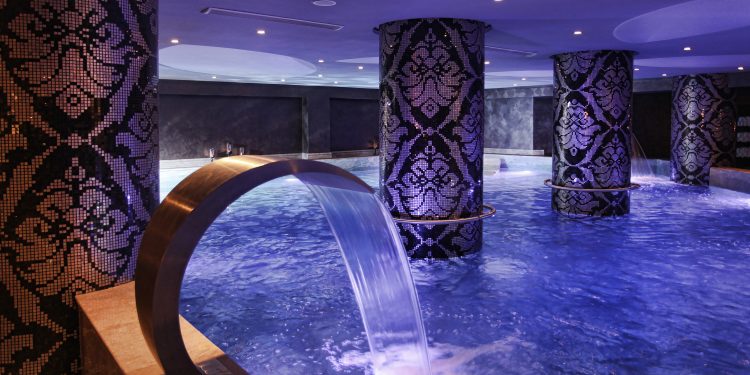 What makes Sam Raan Spa special?
Its peculiarity is in its aura! An aura of relaxation and peace. For those who really want to relieve stress and immerse themselves in the world of pleasure and relaxation, even for a few hours – this is what a visit to Sam Raan Spa is for.