Someone has stolen glasses from the Mahatma Gandhi statue in the Varketili district of Tbilisi, Mayor Kakha Kaladze stated at today's government session.
"The statue of Mahatma Gandhi has been damaged- the glasses have been removed and stolen from the monument. I don't know what to say about it.
"It's a very unfortunate fact and, what's much more regrettable, often the perpetrators of vandalism are adults, whose aggressive behavior is quietly watched by other people.
"I'd like to ask everyone to stand by us and support us to prevent such cases of vandalism," Kaladze said.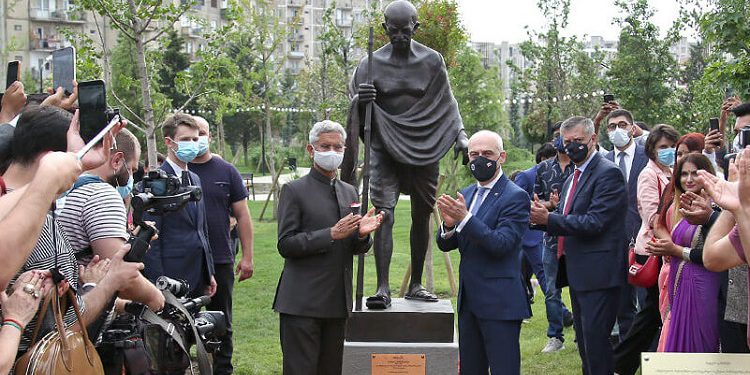 The monument of Indian political and spiritual leader Mahatma Gandhi was opened on July 10, 2021, in Varketili.
By Ana Dumbadze