This weekend, Russians will be bracing for yet another election. And with the Kremlin cranking up the repression to "full on" mode, the results are already a foregone conclusion. This is why, instead of asking moot questions regarding the outcomes, we asked journalist and Russia expert Jens Siegert what the Kremlin edging toward full-fledged dictatorship meant for the country, its people and its neighbors.
In a recent interview on the upcoming Russian elections, you claimed Russia was on the way to dictatorship. One could argue it arrived at that destination a long time ago.
The direction of development, obviously, was authoritarian, but until recently, there were many freedoms left within Russia, and even some possibilities of political participation. All of this is now disappearing. And this is quite a new development. I'd say this has become especially noticeable since the return of Navalny and the subsequent demonstrations against his arrest. Many who didn't actually support him are now sympathetic to his cause, not because of his policies, but because of the way the state handled it. This is just not being done, they say. It's not acceptable. This, together with what happened in Belarus last summer, led the Kremlin to the conclusion that there might be a real threat to its continued existence – most politicians in Russia considered that there was a very, very stable situation and that the Belarussians would never be so foolish as to dare and rise up against Lukashenko. This led them to realize that they had to deploy some countermeasures lest the same scenario play out in Russia too.
The economic situation is still nowhere good – there have been long ongoing crises and the prospect of economic growth is very, very slim. The polls show that the Crimea euphoria has faded as well. Add to that increasing the retirement age, which left many people deeply disenchanted. And then there is the pandemic to further complicate things. So, in this context, I think Russia is now trying to reinvent itself. It reinvented itself already once in the 2000s. The main narrative then was that they were leaving the chaos of 90s and making Russia a stable country. Then, in 2011-2012, it was about "making Russia great again", so to say, to restore its status as a great power, and the Crimea seizure served as the crowning point of this endeavor. Now, we seem to be entering third phase, where the answer to all Russia's ills is to abolish almost all possibilities of political participation which were left, harking back to the Soviet times of dictating what people think – and this is a major shift, and was not the case until recently. The Kremlin didn't use to care what people believed, it cared what people did. Now it wants to dictate what to think and believe as well.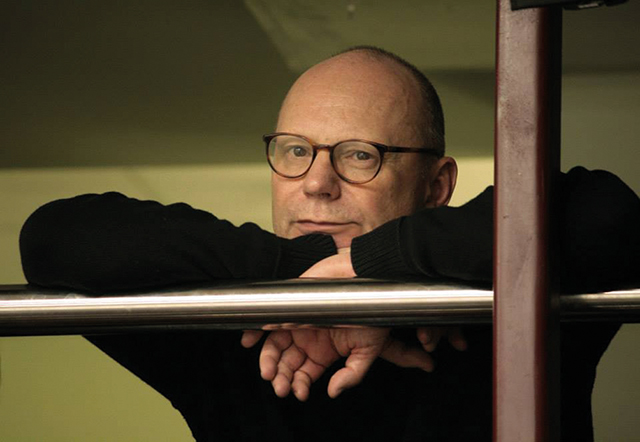 The narratives of the earlier phases have a certain appeal to them, but what's the selling pitch for this new narrative? I see the stick but where is the carrot?
There is a difference between the smarter ruling of the 2000s and the situation Kremlin now finds itself in. There is no new narrative. And because of that, the Kremlin has embarked on a path of extreme repression.
Whenever his approval ratings dropped, Putin resorted to quick, decisive actions on the foreign front, playing the "small victorious war" card. He brought "gifts" to the Russian people to massage their egos. What's the next trick he might try to pull off?
Maybe Belarus, and the integration scenario. That's the only thing I can think of, because there are no low-hanging fruit like Crimea remaining for him to grab anymore. The Ukraine War is an open war now, and grabbing Donbas, even if it were possible, does not appeal to the Russian people as much as Crimea did. It's not really popular in Russia. Another war in a more distant region, like Syria, for example, also won't have the desired effect, even if it's a success. Some sort of unified state with Belarus is something different and might be on the agenda, but as you see, even in negotiations with an extremely weakened Lukashenko, the latter is staunchly opposed to such. He is no low hanging fruit.
Onto the elections now. Do you expect any surprises?
No. It will be the result that everybody predicts. The Kremlin-set task for the federal Electoral Commission is for the United Russia party to get somewhere between 65 and 70% of votes. There might be couple of unexpected names from opposition parties, possibly due to Navalny and his team's smart voting app. The crackdown on Navalny's organization was targeted directly against smart voting, with it declared a "Pentagon tool," and so on.
How much impact could Navalny himself, and the smart voting option, conceivably have on the end result?
It could have had a big impact had he himself stayed free and his organization were allowed to work unrestricted. But now, in this situation, I'd be very surprised if it were to have a major impact. There will be a couple of heads picked from the so-called systemic opposition, but that's not what smart voting is about, it's about giving the fore to the real opposition, and that's certainly not in the Kremlin's interests.
In a way, Putin has trivialized one of the most important pillars of democratic statecraft: elections. Is that because the majority feels nothing would change, or is it because they are content with how things are?
Both. And this is further reinforced by the fear of a nightmare scenario: a repeat of the nineties. Putin is still seen by many who don't agree with his policies as the sole anchor for stability. In their eyes, he's indispensable for preventing the dissolution of the Russian state. And then this is further amplified by Putin preventing a viable competitor from emerging. Navalny was an anomaly the like of which we haven't seen in the last 20 years. He came close to challenging Putin, and the Kremlin obviously took notice.
Does this reinforce the thinking that the current Kremlin regime's vitality and life expectancy can be equaled to Putin's own?
This is a rational assumption. Stability in Russia is linked to Putin. Putin has built a political system which depends on him to function. Imagine tomorrow something happens to him; nobody would be able to say for sure what would happen to Russia in a day's time. Sure, there is the constitution, which dictates what steps should be taken in such a scenario, but you won't find anyone serious enough to guarantee that this is what will happen, as it would in the West. If Putin is removed from the equation, chaos is more likely to happen, and people realize that. It's a survival instinct scenario, when you look at it, really.
What does Russia becoming even more repressive spell for the so-called near abroad? You mentioned the dearth of the low-hanging fruits for Putin to bolster his ratings. Could South Ossetia be one such fruit, with their vocal desire to join the federation?
South Ossetia might be integrated, like Eastern Ukraine, into the Russian stageworks. That's a step you can almost always expect from the Kremlin, provided they think it may serve their interests. Nobody can prevent the Kremlin from doing that if they think it will be useful, that much is a fact. Question is, do they think so? Even though I think most people in Russia would be in favor of it, and consider it the right move to make, we also have to realize that South Ossetia does not have the same symbolic power as Crimea had. Not even close, and to add that Russians might want the territory of Ossetia, but they are less than keen on the Ossetian people and the criminal regime there. The perception is just not there that we want these people to be part of our nation. It's very much different with the scenarios in Crimea and the possible one in Belarus. So yes, while it's certain nobody can stop Russia from doing it, and there wouldn't be much price to pay for it from the West or otherwise, I think at the moment it's just not a worthwhile endeavor for the Kremlin to undertake.
Interview by Vazha Tavberidze