David Ruetz, the Senior Vice President of Messe Berlin, on Monday said choosing Georgia as the Host Country of the event had been an "excellent choice".
Ruetz told the media that he is convinced that Georgian hospitality will "win all our hearts here at ITB."
"I've personally been to Georgia and have experienced what it means to be a stumari [guest] in Georgia. I'm convinced that Georgian hospitality will win all our hearts here at the ITB. It was an excellent choice to have Georgia chosen as the official host country of ITB Berlin 2023, which is the largest tourism and travel professional gathering in the world. We are welcoming 5000 exhibiting companies from 161 countries, and one country always stands out. This is Georgia, this year. I'm looking forward to making many new business contacts, but especially to feel Georgia in all senses and to make many new friends," he noted.
The Exhibition Director of ITB Berlin, Deborah Rothe, also expressed delight at welcoming Georgia as this year's host nation.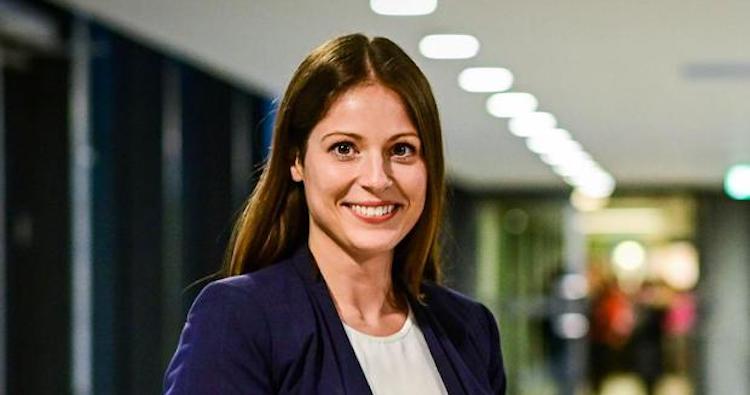 "I had the chance to explore Georgia. Georgia has a lot to show to the tourism industry. I admire this host culture," she said, adding that "Georgia is the hidden gem of the world."
Vice Prime Minister, Minister of Economy and Sustainable Development, Levan Davitashvili, said he believes this status is a recognition that tourism is one of the main priorities of Georgia.
"Located between Europe and Asia, Georgia seamlessly integrated aspects of various cultures while maintaining its identity. With tourism, trade, energy and connectivity, the country enjoys all the benefits of being located at the crossroads of civilizations. It has emerged as a dynamic country with a strong commitment to building a modern, competitive economy and an attractive business environment for local and foreign investors," the Economy Minister said.
Related Story: Georgian PM at ITB Berlin opening: Georgian hospitality "trademark" of country