Italian by birth, chef Enzo Neri is owner of the Vera Italiana Kitchen & Bar with his partner Niccolo Ricciardi. He has been living in Georgia for five years now.
"From the first few days here, I somehow knew that I would want to make Georgia my home," Enzo tells us. 
He helped start a number of restaurants, among them The Asado Steakhouse in the Mercure Hotel, and was involved in the founding of La Boheme, Bioli, Andropov's Ears, Dinehall, and Enzo's Ezo in Kakheti. He has also advised and consulted for a number of other restaurants in Tbilisi, including Pomodorissimo and Filini in the Radisson Hotel.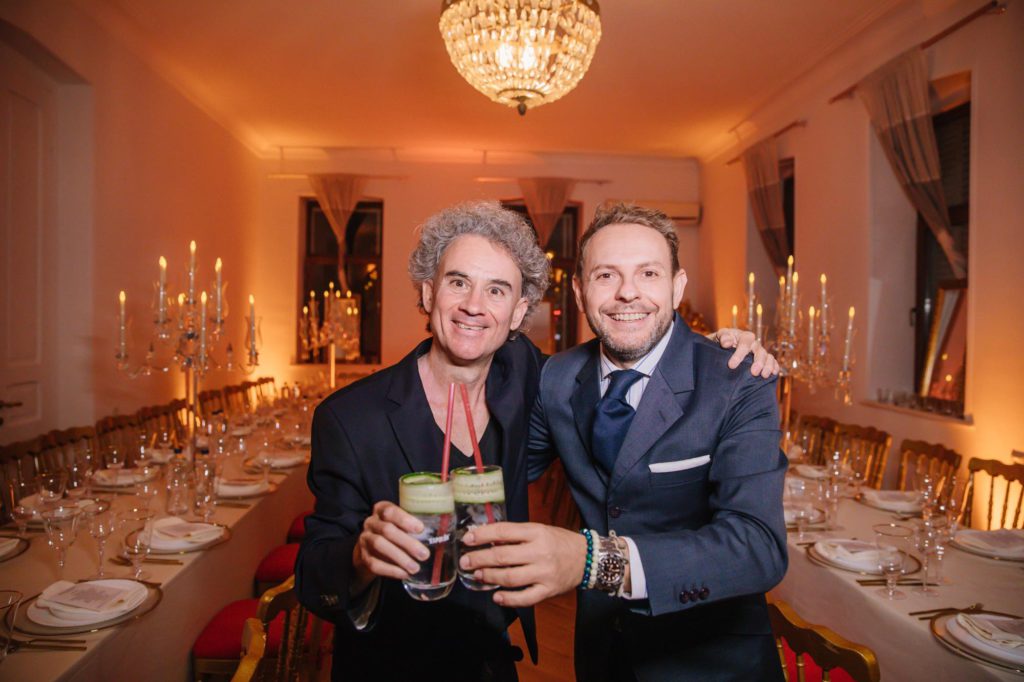 For the past twenty years, Enzo Neri has been a professional chef and has worked in Italy, England, New York, Dubai, Kazakhstan, Azerbaijan, Ukraine, Montenegro, and the Caribbean, among others. "I have also traveled extensively, and when I travel, I always focus on the food. I've written about many of my travel experiences in my book," he says.
Vera Italiana Kitchen & Bar is located in the Vera district and is truly an Italian masterpiece. If one wants to experience real Italy and taste Italian food, this is the place to go. 
To learn more about it, GEORGIA TODAY sat down with its creator, Enzo Neri.
What inspired you to open Vera Italiana Kitchen & Bar? 
My business partner Niccolo Ricciardi and I felt strongly that there was a need for an authentic Italian restaurant here in Tbilisi. We planned to make some of the best pizza and pasta in the city, but we also believed that there were many other dishes, which are lacking here but are widely available throughout Italy, that would be appreciated by Georgians and foreigners alike.
As an Italian, I have always had a special love for the cuisine of my home country. While Italy is not a large country, it has an extraordinarily varied cuisine. One of our objectives in starting this restaurant was to bring some of these relatively unknown dishes here to Georgia.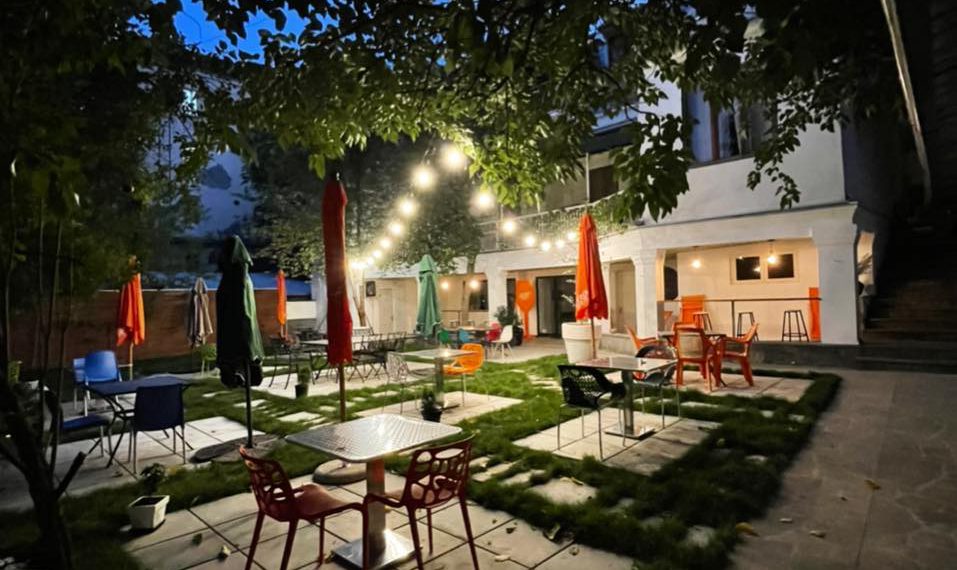 Can you explain the concept of your restaurant?
We want our customers, our guests, to feel as though they are walking into Italy. Our name is Vera Italiana, and, yes, it is partly because we are located in the Vera district of Tbilisi. But "Vera" means "true" or "real" in Italian. We are a truly Italian locale. To give three examples: we serve Cichetti, which is a kind of Italian tapas popular in bars in Venice; we use Italian guanciale (a cured meat made from pig jaws) in our carbonara and amatriciana pastas; and we directly import a dozen wines from Italy, including Barolo red and the incredible Franciacorta classic method sparkling wines. 
When was the first time you came to Georgia, and what led you to stay here?
I came to Georgia at the invitation of Gia Piradashvli. Gia runs Chateau Mere in Kakheti, and he asked me to come for a week. He and his wife Nino have become great friends. I love this country, maybe, in part, because Georgians and Italians are so similar. I immediately felt at home here. 
Georgian cuisine is one of my favorites. I especially love Chakapuli. If I weren't serving Italian food to Georgians, I would probably be serving Georgian food to Italians. In fact, this is something I would love to do someday! 
Was it easy to break into the Georgian hospitality sector?
Nothing is easy when you're a perfectionist like me! But I've found that when it comes to business, every country – including Georgia – has its advantages and challenges. Some of the advantages here include being able to open a bank account in minutes, and establishing a company in an hour. Try doing this in New York!  But, of course, there are challenges. Getting high-quality ingredients delivered on a consistent basis is one of them. Also, we need to continue to find energetic and motivated people to join our growing team.
Tell us about the Vera Italiana Kitchen & Bar menu.
Our menu has seven sections. Cichetti (or Italian finger foods), Antipasti, Pizzas, Pastas, Salads, Main Dishes, and Desserts. We also have a full bar serving Italian cocktails and an extensive wine list. 
Although we just opened, some of the dishes that have been very popular include our house-made Ravioli with Pumpkin, our Ossobuco, and our Suppli al Telefono. Suppli is a rustic Roman street food made with rice and mozzarella resembling Sicilian Arancini. It is called "al telefono" because when you pull one of the rice croquettes apart, long strings of mozzarella stretch between the two halves, resembling an old-fashioned telephone wire. Also, trust me, our Panna Cotta must be tried. 
A specialty of ours has to be Porchetta Tonnata: sliced pork covered with house-made mayonnaise, tuna, and caper sauce. This is a popular dish in Italy, but relatively unknown here. We refer to it as "Vitello Tonnato's younger sister." Another dish we are proud of is our Trippa Alla Fiorentina. This is classic Florentine-style Tripe cooked in wine along with the "Holy Trinity" of celery, onions, and carrots. 
What distinguishes your restaurant from others?
We are trying hard to be authentic and also accessible. We want our customers to feel equally as comfortable having a simple pizza and an Aperol Spritz or having a full course meal with a bottle of Italian wine. 
What are your future plans?
Niccolo and I are laser-focused on making Vera Italiana one of the best Italian restaurants in Georgia. We cannot begin to think beyond this yet.
Interview by Ketevan Skhirtladze