On June 2, the Italian Embassy in Georgia and the Italian Agency for the Promotion of Foreign Trade (ITA) organized a solemn ceremony to mark the Italian National Day at the Zurab Tsereteli Museum of Contemporary Art (MOMA).
Numerous guests were greeted with a real celebration of the Italian lifestyle – a synthesis of beauty, tradition and innovation – lots of surprises included in one evening and various events with Italian creativity.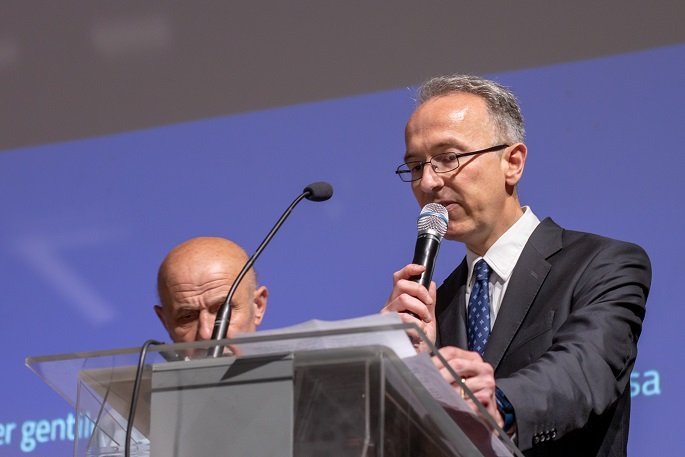 Exhibitions: Joint Photo Exhibition "Travel in Italy. Art, Production and Characters of the Italian Regions" by Carlo Romeo, Alessio Liguori, Marco Pescetelli and Stefano Baldi; The exhibition "Re@Generation: Design and New Technologies for a Sustainable Future" organized by the Italian National Council of Architects (CNAPPC) as part of the Italian Design Days and the exhibition "Is It Possible to Cohabitate History and Future?" organized by  Georgian edition of the famous magazine "Domus."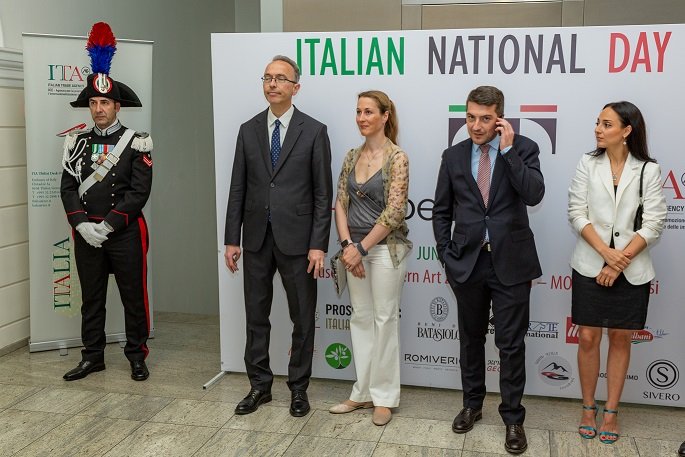 Music: National Anthems and Famous Opera Arias were performed by the famous Italian baritone Vittorio Vitelli, one of the best performers of Verdi music, the Italian tenor Luciano Ganci, and the brilliant soprano Iano Tamar Alibegashvili.
Enogastronomy: Food and dishes are an invaluable heritage of Italy. The party, along with a variety of delicacies, featured world-renowned Italian eno-gastronomic products (Prosecco, Aperol, Parmigiano) as well as a special menu by Matteo Sivero – the youngest starred chef in Italy – Lasagne and Tiramisu prepared with an original recipe.
The event, which was attended by representatives of the legislative and executive authorities of Georgia, various institutions, economic, cultural, academic circles and civil society, was held with the assistance of numerous sponsors and partners.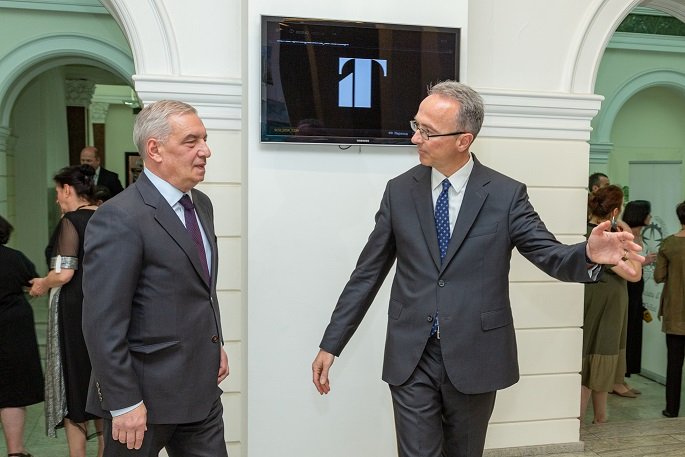 On the night of the holiday, the Tbilisi TV tower was lit in green, white and red colors of the Italian flag.