The traditional yearly "Italian Innovation and Research Day in Georgia", celebrating Italian genius in the field of science – as it commemorates annually the birth of Leonardo Da Vinci – and nowadays cooperation of Italian high-tech and innovation sectors with Georgian counterparts, was held today (21/04/2023) at the Headquarters of the Agency for Innovation and Technology of Georgia (GITA).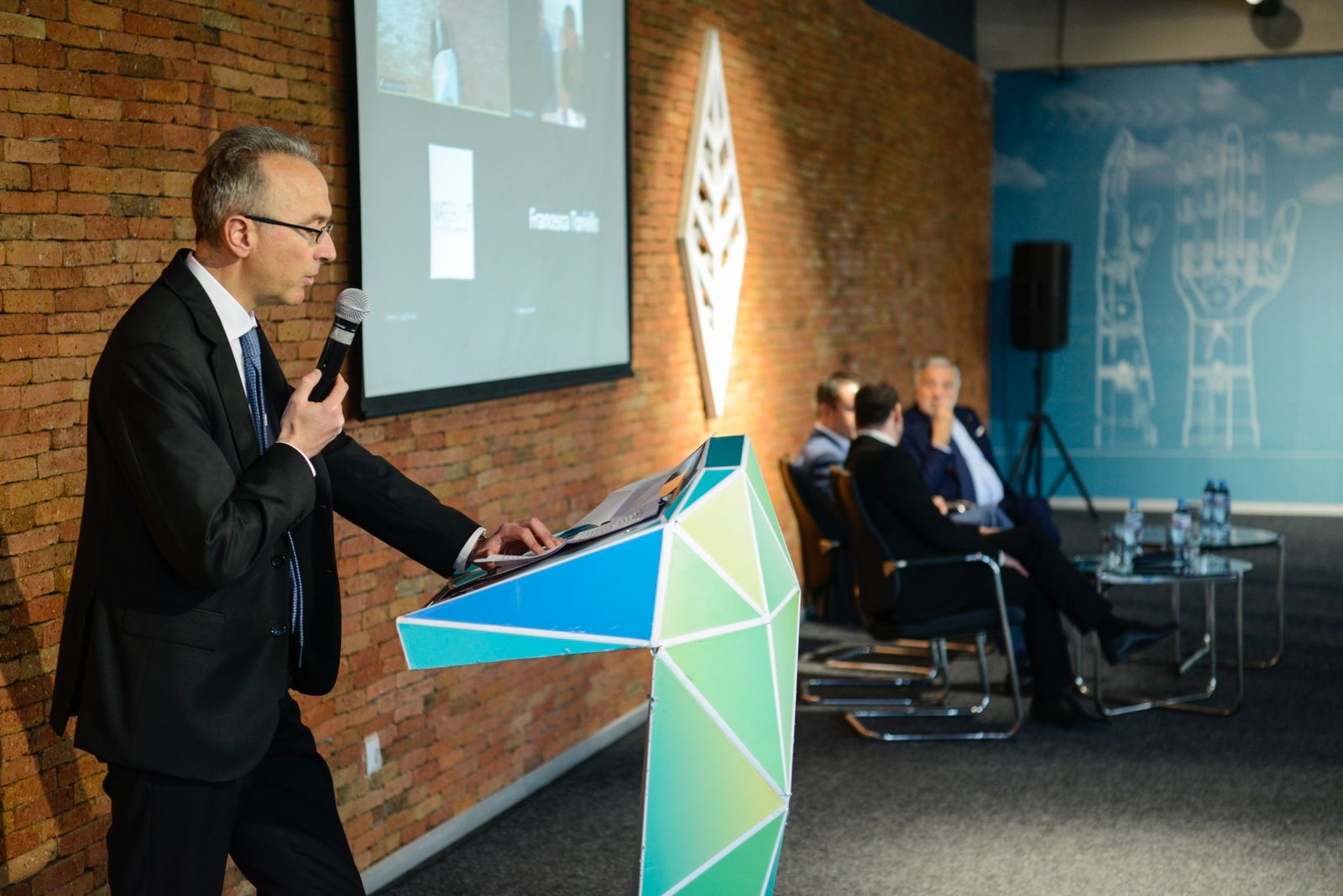 Two Georgian Innovators, Ms. Mariam Zenaishvili and Mr. Toma Pirtskheliani, were awarded within the "STEM Study Visit to Italy" – 2023 programme, which consists of a unique opportunity to gain experience in crucial fields such as digital transformation, support to entrepreneurial development, programs for startups.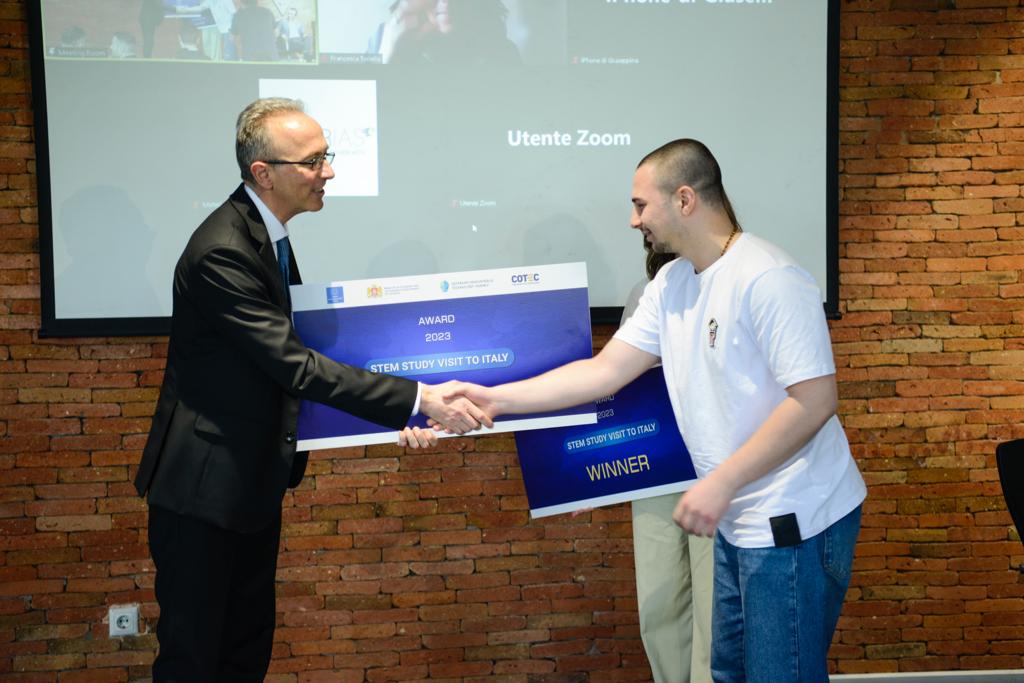 Host entity will be "Innovaway" (https://www.innovaway.it/) a company located in the metropolitan city of Naples, in Southern Italy, deeply intertwined with the "ecosystem" of support to innovation of Campania Region. The company, active in the fields of digital transformation and multilingual IT management services, will act as a platform designed for the skills of Georgian young innovators and tailored with a view to their personal and professional development.
H. E. the Ambassador of Italy in Georgia, Mr. Enrico Valvo, welcomed the "strong public support and affection surrounding this initiative. The closing ceremony of last year's STEM program, held in Naples last December – which I had the privilege to attend in person – https://www.esteri.it/en/sala_stampa/archivionotizie/retediplomatica/2022/12/grande-successo-per-stem-study-visit-to-italy/– was broadly participated and enjoyed the presence of a very special guest, more than famous in Naples and Tbilisi, Khvicha Kvaratskhelia. This was a symbolic, although important, recognition of a special merit of such program, which is to acknowledge and promote Georgian talents in Italy".
Both Gita's Chairman, Dr. Avtandil Kasradze, and COTEC'S President, Professor Luigi Nicolais, attended the event and signed a new partnership Agreement, further enhancing the already solid cooperation between Italy and Georgia in the related fields.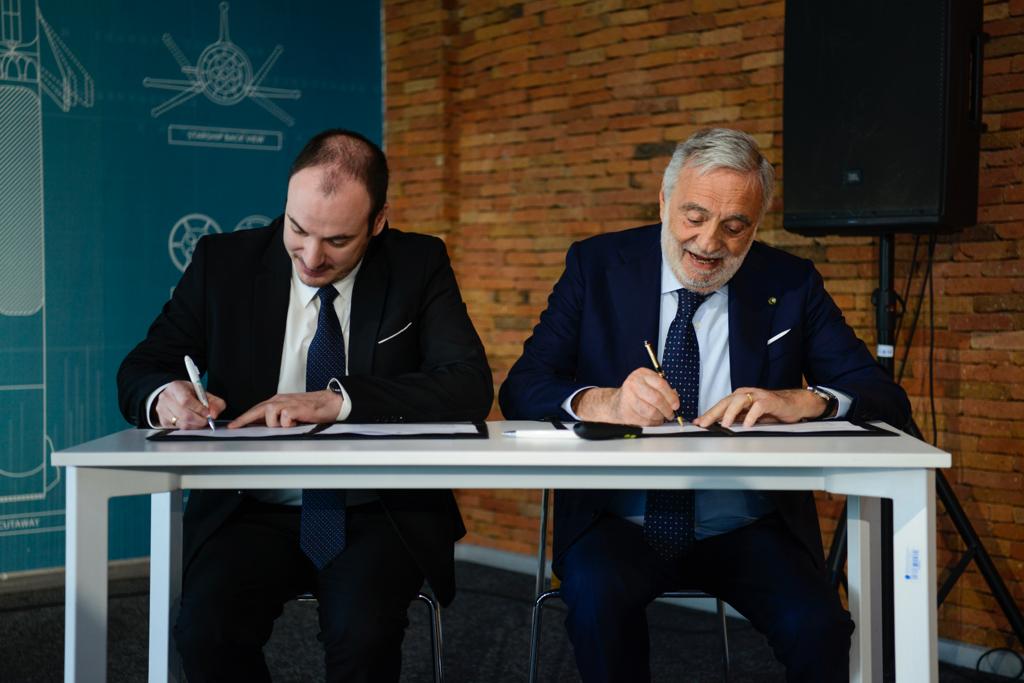 The Deputy Minister of Economic Development and Sustainable Development of Georgia, Mr. Irakli Nadareishvili, also participated, stressing the strong Governmental support towards this initiative and the wish to see the presence of Italian high-tech companies in Georgia further increased, in line with the partnership goals.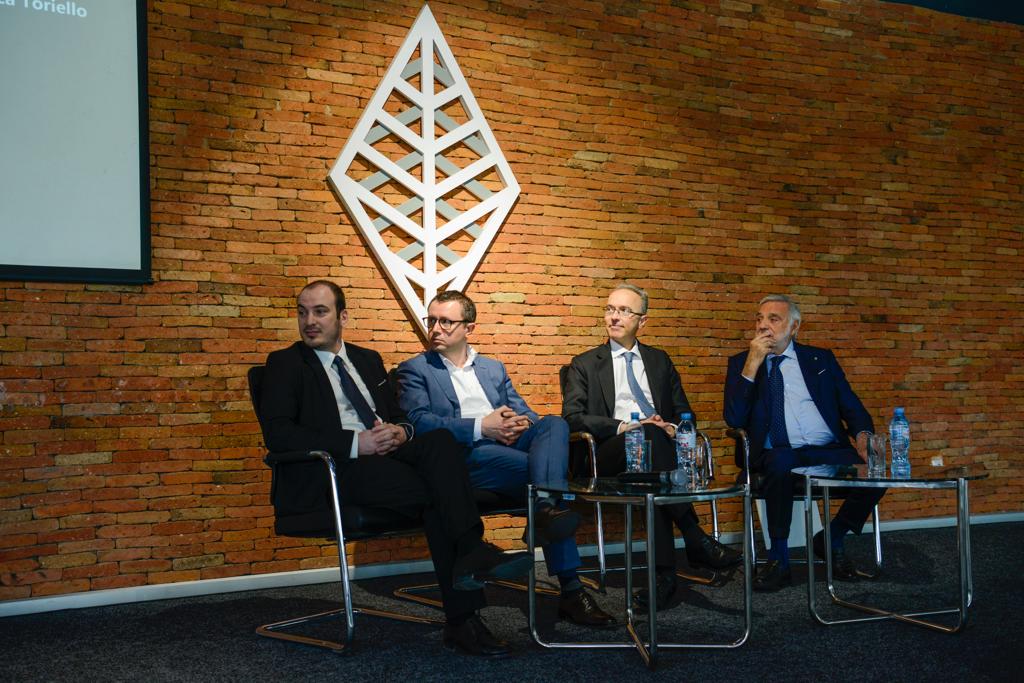 Ambassador Valvo recalled: "Italy can be a key partner for Georgia, helping to identify solutions for improving skills of workforce and getting closer to best EU standards, while sharing best practices. And of course it goes both ways", mentioning the strong reputation of Italian Universities and Research facilities, and the records of National industry in the fields of automation, cyber security, space industry and expertise, with deep roots of know-how in satellites production, management, and contribution to the activities of the International Space Station.
Prior to the event's conclusion, a "story-telling" moment by the private sector was organized. Two entrepreneurs operating in both countries, in the respective innovation sectors, Mr. Stiven Muccioli and Mr. Vakho Turnava, provided an authentic business perspective on innovation, informing the public about how they established an actual, successful partnership in the field of innovation and IT. They also touched upon further opportunities in this respect.