An Egyptian delegation arrived in Tel Aviv on Thursday for talks with Israeli officials as part of efforts to negotiate a ceasefire in the escalating conflict with Gaza, Egyptian intelligence officials said.
Al Jazeera reported that the officials spoke on condition of anonymity as they were not allowed to brief the media. The same delegation also met with Hamas officials in the Gaza Strip first and then crossed into Israel. It is not the first time that Egypt has played a mediating role, it has tried mediating several times in the past.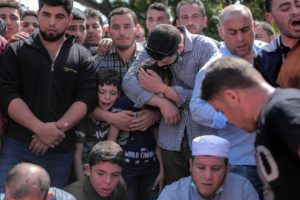 More and more people are being killed in the Israeli-Palestinian conflict – airstrikes that began on Monday have killed at least 83 Palestinians, including 17 children, and seven Israelis.
Source: cnbctv18.com
Image source: BBC, Al Jazeera.