Georgia had, until recently, been held as a beacon of safety and social security. This has been complimented with a growing tourism industry and an expanding community of foreign citizens finding a new home in its enclaves. However, the number of violent crimes, particularly against foreigners and the press, have been rising, and threaten to shatter the image of peace that has symbolized the nation.
Many are already familiar with the alleged murder of Australian citizen Shanae Brooke, but her tragic and unnecessary death is not alone. Huseyn Bakixanov, an Azeri blogger and open opponent of the current government in Azerbaijan, died in Tbilisi under suspicious circumstances. In both circumstances, the victims made their worries known. Shanae made a call to friend alerting her to the danger she faced, and Huseyn posted a relevant YouTube video days before his alleged "suicide."
While many have tied his death to that of another in Turkey, others have said that the stresses of the work they perform lead to this end. This is highly unlikely and most evidence leads to groups organized, and supported by, government offices, to eliminate those that oppose the "rightful" rule of a political party. In this Stalin-esque effort to silence opposition, more groups have risen to push for further accountability of government officials and their public dealings.
A rising organization named Safe Tbilisi has taken to the front to rally those with skills and connections to support a safer community. With members including lawyers, medical and mental health personnel, business professionals, security and self-defense experts, and others concerned with the state of safety in the city, they have over 1,800 members and are growing. While they are not the only group focused on crime reduction and prevention, they have made the largest wake.
Some members have been outspoken about their experiences. One member described the aggression as being similar in style to some of the actions taken against marginalized groups in Russia, particularly in its southern region of Chechnya. Others have disclosed experiences with taxi drivers and police officers, describing both lewd actions and words leveled at themselves during their daily lives.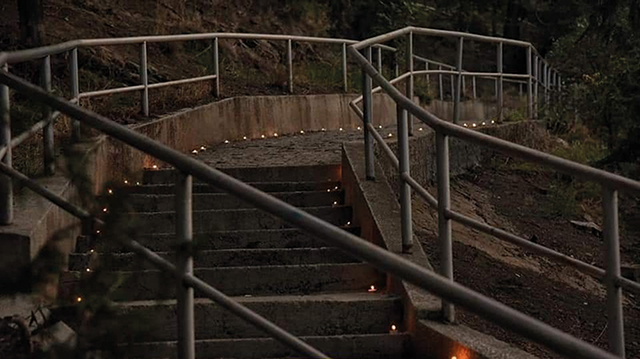 Regardless of the veracity of these incidents, as they come from a single source, it is true that many of the foreigners that have made the city home are now feeling threatened. In addition, they feel that authorities are not willing to support their reports. Some have said that their trust in local law enforcement has plummeted. One individual that spoke openly under the condition of anonymity stated that reports to the police have largely gone unheeded and even ignored, claiming that abuse was overlooked due to the fact that the accused was a social friend of the investigating officers. This has become particularly problematic in rural areas where many of the residents have social ties to the local police officials. The abused individual stated:
"When he got there, they greeted each other, you know the Georgian greeting cheek to cheek. That's when I knew I wouldn't have a chance because they were friends. But since my complaint was related to abuse, they sent me a policewoman to interrogate me in the station. I stayed there from 11pm to about 4am waiting for a translator in the middle of the night. Then questions, then typing the statements, then calling him."
Much of the old world networks left behind after the fall of the Soviet environment clearly have not faded away completely. Those veterans of the proverbial "old guard" have yet to shed their privileges and still reap the fruits from their time in the force. The police still, as it seems, respect these old ranks and status symbols. Many see the police as a force for good, but also as a corrupt boys' club. Some of those involved with these incidents have even proposed a victim advocacy department or a special women's and children's desk in the police services portfolio.
Some see the police as a force that is only interested in its own good. The individuals that have spoken out say that the law enforcement officials involved in their cases take little to no real interest outside of what is required by their rank and office. While the Ministry of Internal Affairs wrestles with this image, it will be doubtful that changes will come quickly.
Already, some countries have issued travel warnings for those seeking a destination in Tbilisi. Stating the recent political and social rights demonstrations, these nations frame the country as returning to the violence and danger of the 1990s. The State Security Service has been in the headlines due to both their alleged wiretapping of media figureheads and deals with the Belorussian KGB. Wide condemnation from Georgia's NATO allies has put the nation's leadership in a state of panic, and the Georgian security services are standing with the majority of the blame.
Georgia's reputation of warm hospitality and friendship is being perverted into something it was never meant to be. This nation has so much hope, so much promise, and so much to share with the European and Western community. Saving this reputation should be of the utmost priority for the public officials and media representatives, and full and complete transparency of the government and police institutions should be enacted immediately to support this initiative. The protection of the people, by the state, is one of the undisputed roles of government. When that trust and protection is soured, it degrades the state of democracy and freedom for not only the nation, but the region overall.
By Michael Godwin