The Paralympic Games have officially opened in Tokyo, the capital of Japan. Wheelchair fencers – Irma Khetsuriani and Nino Tibilashvili to compete in the semifinal.
44,000 athletes from 136 countries will take part in the Paralympics. The Georgian delegation is represented by 13 athletes in the competition.
Irma Khetsuriani and Nina Tibilashvili will fight for the final at the Tokyo Paralympic Games.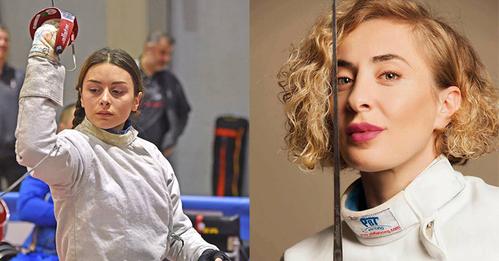 In the quarterfinals, Irma Khetsuriani's opponent (in category B) was Italian Rossanna Pasquino, who won at 14:10, however, Irma Khetsuriani competed without mistakes and won 15:14.
The Competition between Nina Tibilashvili and Ukrainian Natalia Morkvich (A category), also ended at 15:14.
Irma Khetsuriani will compete against Chinese Shumei Tan in the semifinal, and Nina Tibilashvili – Ukrainian Yevheniia Breus.
The Final competition of sword fencing will start at 11:00 Tbilisi time.
By Ketevan Skhirtladze