The Interagency Coordination Council has not decided on new restrictions today.
At the same time, as the head of the operational staff of the Interagency Coordination Council, Giorgi Gibradze said after the meeting of the council, great importance is attached to the strict protection and enforcement of preventive measures.
He noted that in order to avoid strict restrictions and further aggravation of the epidemiological situation, by the decision of the Interagency Coordination Council, restriction on movement (curfew) from 21: 00 to 05: 00 will remain in force countrywide. The curfew will not be lifted even during the Easter Holiday.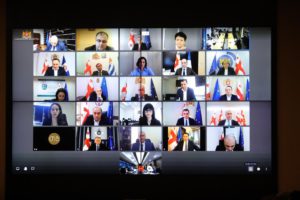 "Also, the restrictions on the operation of eateries on weekends remain in force, which means that they work only on the delivery service on Saturdays and Sundays. We call on both the public and the private sector once again and recommend that they switch to remote working mode as much as possible; at the same time, the control over the self-isolation of persons in isolation, their contacts and those entering the country will be tightened as much as possible; in the enterprises where cases are detected, epidemiological security measures should be tightened as much as possible and active testing should be provided with maximum involvement of employers," Gibradze said.
Based on the decisions of the council, the proper use of face masks and the protection of social distance will be controlled more strictly, as well as holding crowded gatherings, including social events, the holding of which is prohibited by a government decree.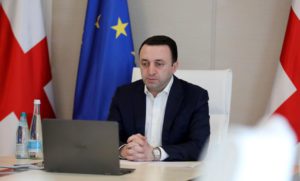 The council advises the elderly to stay home as much as possible.
Deputy Health Minister Tamar Gabunia said that the government will monitor the epidemiological situation in the country during the Easter Holiday, and if the numbers of newly detected cases increase alarmingly, it might become necessary to impose additional restrictions.
The meeting also discussed the importance of further intensification of the ongoing vaccination process in the country. It was noted that the country will receive new doses of vaccines in the near future. Active negotiations are underway with vaccine manufacturers and partner countries to mobilize additional doses as soon as possible, the council noted.
To make a reservation for vaccination, citizens should visit booking.moh.gov.ge or call 1522.
Georgia reported 1,310 coronavirus cases, 632 recoveries, and 12 deaths on Wednesday.
The daily test-positivity rate stands at 4.33%, while it was 3.38% in the past 14 days.
As of today, 31,911 people got the coronavirus vaccine so far.
By Ana Dumbadze
Related Story: Registration for the Second Dose of 'Pfizer' Opens in Georgia