Kristine Dzagnidze is an interior designer-ceramist by profession. Although she initially studied architecture at Tbilisi Technical University, after two years, she decided to continue her studies as an Interior Designer at the Academy of Arts.
After graduation, she worked as an Interior Designer in different companies, from time to time also taking on the fun and challenges of different handicrafts, seeing her learning embroidery, sewing, goldsmithry, enameling, and cameo carving. Finally, she discovered ceramics was what she had always been looking for, and so, years later, she returned to the Academy of Arts to study ceramics professionally and get a Master's Degree.
Although she now devotes her time to ceramics and has a studio workshop, Hoda, at 42 Vertskhli Street, Tbilisi, she still receives private orders for interior design. In her studio, she offers ceramic courses and workshops for anyone interested in learning the craft.
GEORGIA TODAY sat down with her to find out more.
"I became interested in ceramics about 8-10 years ago, looking at finished products online. I find it a very versatile and exciting profession that enables you to work in different directions. And most importantly, it's a great way to implement an idea.
"I'm an interior designer by profession, and ceramics presented an opportunity for me to convey my designs or ideas in clay.
"I started studying ceramics with ceramist Marika Izoria. I sat in her workshop for hours, where I had complete freedom to work on my ideas, and Marika taught me how to feel the material, create a shape, and process it with different techniques. Then I took courses at the Academy of Arts and decided to enroll in the Master's program."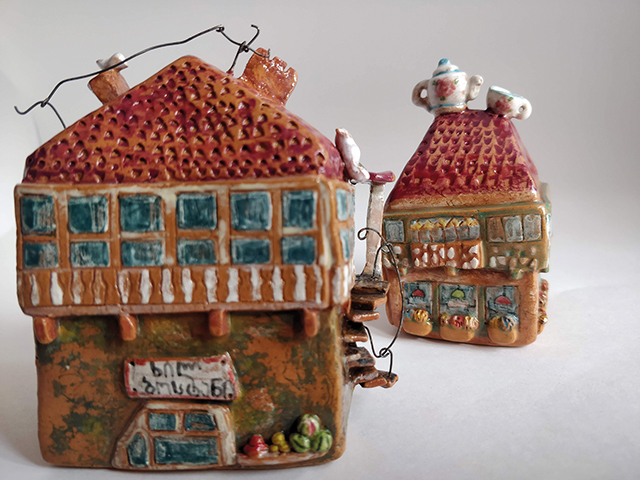 How would you describe your style, and how did you develop it?
My products mainly have a decorative purpose because I'm working specifically on developing my studio workshop at this stage. Currently, my focus is on painting or sculpting figures. I've also developed my own processing technique for a particular collection, but at the moment, I can't create such products because it requires quite a lot of time. I will definitely come back to it one day.
How long does it take to create one item from start to finish?
Depending on the item's simplicity or complexity, it takes about 10-14 days, sometimes more.
First, I sketch the item and think about how to start crafting a form based on that sketch; then in the working process, I gradually change methods or create a new form and follow the idea that comes in the moment. After sculpting, I leave the product to dry for five days, then, it is time to smooth and refine the surface, after which it's painted and finally finished with two firings.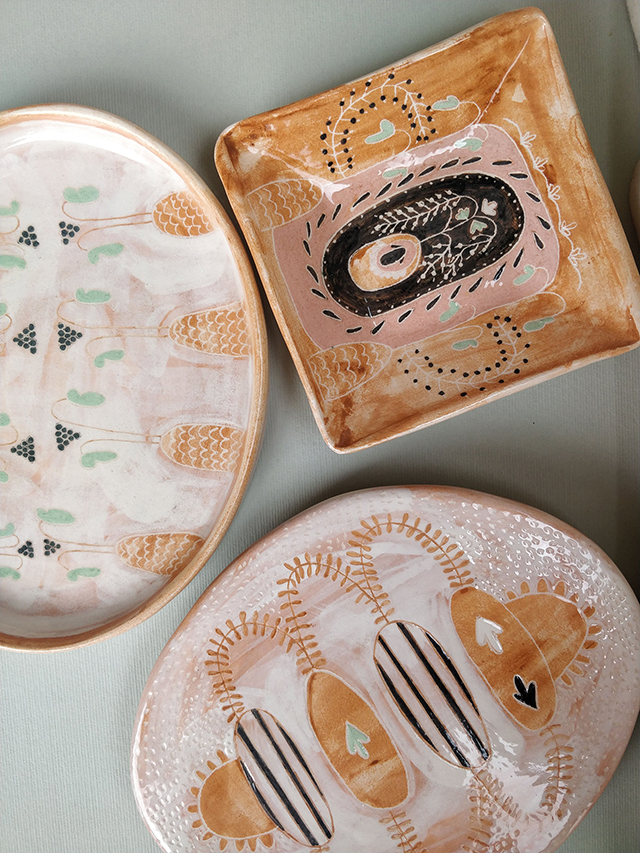 What is the most challenging part of working in ceramics?
Transferring an idea from sketch into an actual product. There are many factors to consider, and often you may not be able to create precisely what you drew. After that, the most difficult thing is the correct application of color and glaze, and matching them with the form.
What is your source of inspiration?
I'm usually inspired by the environment, nature, Tbilisi's architecture, and any emotion, form, texture, or pattern I might notice while walking through the capital.
It's difficult for me to compare my work with others. In general, every workshop has its own signature. In my case, I am thrilled to see the smiling faces of customers admiring my very different items.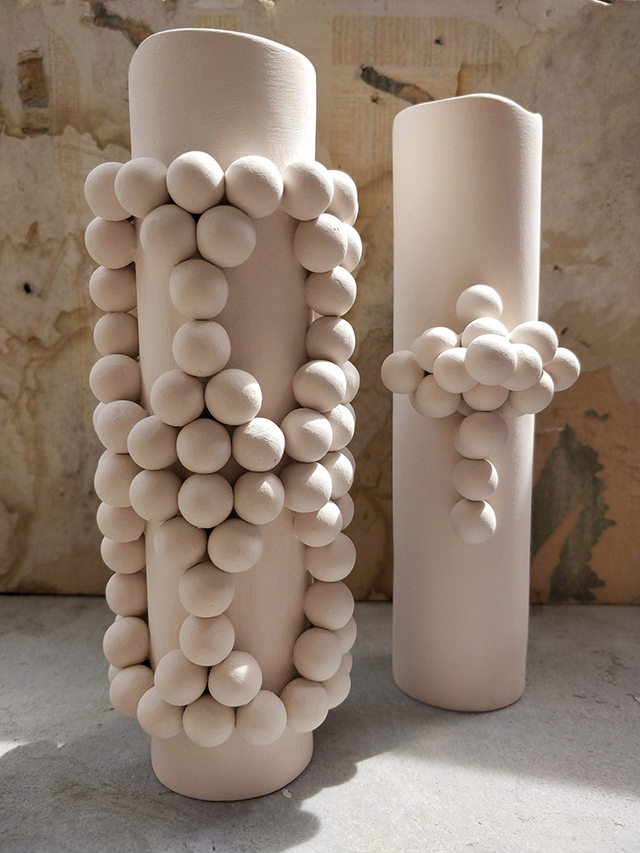 Do you only create interior decorations, or do you have other directions?
In addition to my workshop, I work in other directions with ceramist Salome Gavasheli. We create voluminous tiles and objects for the interior, where we try to add a Georgian character by using our country's architecture and nature as our inspiration.
Yes, I have several, and I hope to be able to implement them soon.
Hoda Ceramic links:
Facebook: facebook.com/hodaceramics
Instagram: instagram.com/hoda_ceramics
Interview by Baia Dzagnidze