When, for medical reasons, I was told to try gluten and lactose-free options, it began quite a journey for me. Gluten- and Lactose-free dishes can be found all over the world, but I asked myself, what about in Georgia? – Helena Bedwell, a veteran journalist and genius in the kitchen, tells us.
"I began experimenting in my kitchen, trying to adapt the wonderful Georgian cuisine to be gluten and lactose-free," she says. "I'm not a professional chef. I never graduated from a cookery school, nor have I owned a café-restaurant. Yes, I have taught a few cooking classes, but my knowledge comes from the simple fact that I am Georgian and grew up seeing mum, dad, aunts, uncles and grandparents cooking, presenting, setting tables all year round to celebrate the seasons, special events or simply anyone coming through the door!"
She notes that Georgian food is hearty, and can be both sophisticated and yet simple.
"Being at the Georgian table is a family tradition, a celebration of a birth, marriage, death, christening, or simply a guest popping round for no particular reason. As such, Georgian cuisine is for everyone, and that is why my books are also for everyone: family-friendly and easy to follow."
'Gluten-Free and Lacto-Free Recipes from Helena' is Helena Bedwell's third book after 'Eat Georgian, Feel Good: Vegan and Vegetarian Recipes from Helena' and 'Georgian Flavours from Helena.'
We spoke to her to find out more about her latest cookbook, and the challenges she faced turning Georgian cuisine gluten- and lactose-free.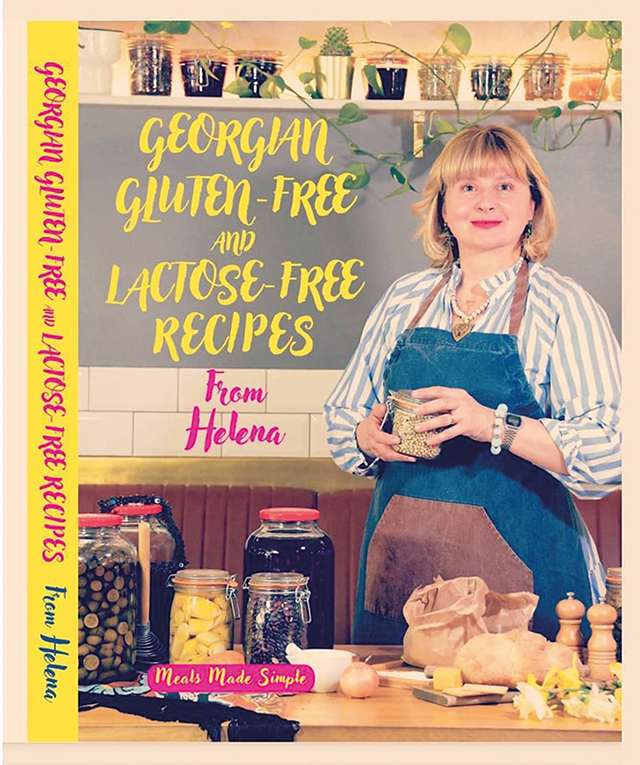 What challenges did you face while adapting Georgian recipes? Did you use local ingredients?
The biggest challenge was the price of the ingredients and very low and narrow knowledge of these particular diets among shop assistants and owners. Many shops don't even know what they're selling, but then again, many Georgians don't know they have gluten intolerance or lactose issues!
What do you love most/least about Georgian cuisine?
I love how rustic it is, how homely and tasty. It's like your momma or grandma made it for you and you are there sitting in the kitchen waiting for your food to be heated up or cooked. I love how simple it is, and yet so ingenious. And I love the tradition of serving different dishes at certain events, with some dishes made just for funerals or weddings or simple gatherings. And I love how vegetarian or vegan dishes can be so filling that you would never miss meat. And just like a good quality item, you can dress it up or down to fit your requirements in that moment. However, I'm still upset that during the Soviet Union, many wonderful tricks or methods were lost and it took us some time to regain our culinary strength.
You make a special mention of Georgian tea in your book. Tell us about it.
The Gurieli tea producers are wonderful friends of mine. They always liked my idea to have Georgian cuisine presented in a modern and affordable way for readers. I remember as a child driving with my dad to the Black Sea and seeing the vast tea plantations. So beautiful, and there's a great story behind it!
[From the Gurieli webpage]: Prince Mamia V Gurieli (1809-1826), last ruler of the Guria principality in western Georgia, took great interest in transforming and developing the agricultural sector. Following the advice of French botanists Andre Michaux and his son Francois, who were the first to bring the tea plant to the United States in 1799, the Prince ordered the first Tea – Camellia Sinensis samples. These were brought to his botanical garden by Scotsman Jacob Montague Marr, together with other exotic plants. Cultivation of this once unknown plant laid the grounds for the development of what in the following decades became one of the biggest agricultural industries in Georgia.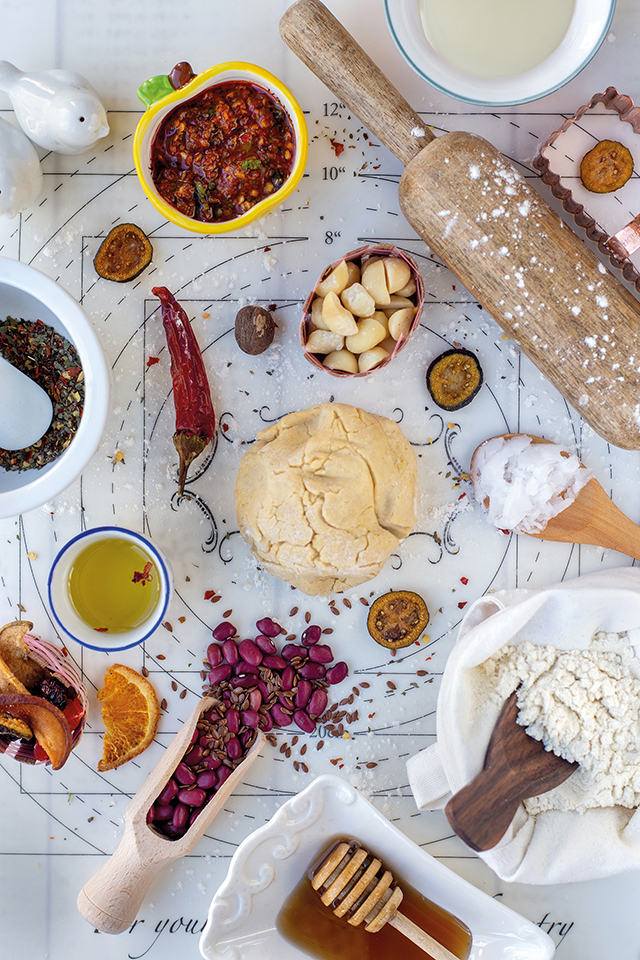 What started you writing this Cookbook? How long did it take to prepare?
This is my third cookbook. I originally started cooking as a hobby, cooking for my friends and relatives. Then, when the questions came asking how to do this or that, I said, "here, read it and do it yourself." I take around six months to create a book. My inspiration is simply to share the joy of cooking. I cook very fast, never taking more than 30 minutes to make a dish- I can whip up something very quickly! I cooked all of my dishes in my book, and the photographer took the pictures right there in my kitchen. Then we shared the food with my neighbors and those who needed food.
Who's the photographer?
The photographer is Nino Kankava for the food pics and Goga Chanadiri for the cover. These two wonderfully complimented my character and temperament, and I thank both of them for understanding what I needed. Nino wonderfully captured the spirit of my cooking and Goga did a great job of seeing me as I am!
INTERVIEW by Katie Ruth Davies