More than 20 villages have been cut off from the outside world in western Georgian's Lentekhi municipality due to heavy rainfall.
Road cleaning works are underway. A road connecting 20 villages has been partly restored and currently, just 4 villages remain cut off.
Overflowing rivers damaged the central road and washed away bridges.
As a result of heavy rain, an overflowing river damaged the bridge and the road on the Kutaisi (Tskaltubo turn)-Tskaltubo-Tsageri-Lentekhi-Lasdili highway near the village of Sakdari.
In addition, the Enguri River washed away the reinforced concrete bridge on the 165 km section (Kala-Ifari) of the Zugdidi-Jvari-Mestia-Lasdili highway of domestic importance.
Traffic has been stopped in both sections since the morning.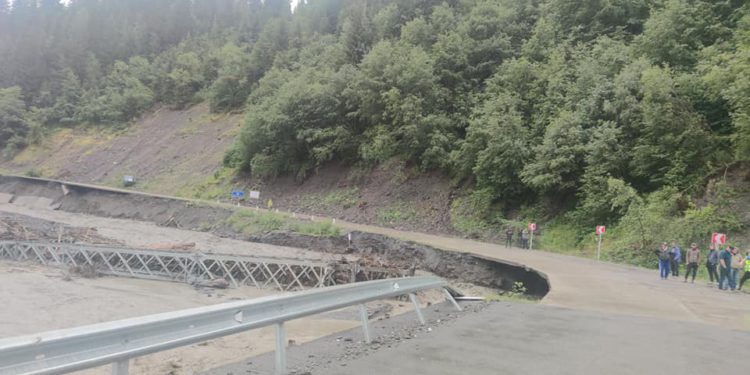 The Roads Department calls on both Georgian citizens and tourists to refrain from traveling in these directions and to obey the established road regimes.
Reportedly, at this stage, the road is already passable and the traffic will be fully restored in the shortest possible time.