Halloween is a time when some enjoy the thrills of horror stories, mysterious disappearances, and cryptic entities. Each culture has its unique and iconic fears: North America has Bigfoot, Russia has its Baba Yaga, and Romania has its infamous Dracula. However, Georgia has its own cryptid that many may not have heard about.
The Chinka is the country's own mysterious creature that is said to prey upon locals, particularly in the remote villages and wooded areas. The Chinka is a pagan creature, can be female or male, and originates from ancient Georgian mythology. In the Georgian writings of Sulkhan-Saba Orbeliani (1658-1725), a writer and diplomat, the Chinka is described as a creature of the night, a harmful dwarf, a wicked soul of soil, and an evil spirit. Georgian Chinkas are often compared to Scandinavian Trolls, and Gnomes from Germanic mythology.
The Chinka, while considered a creature from the pagan era, remained after Christianity spread in Georgia, staying in the folk stories told in the rural and forested areas of the region. As with many myths, it became intertwined with Christian attributes or religious persons, such as St. George, of whom Chinkas harbor a deep fear. Archangels Michael and Gabriel are said to collect them and drive them away every December 7th each year, sending them to either the sky or water until the next season.
The Chinka is described as a creature of the night, a harmful dwarf, a wicked soul of soil, and an evil spirit
In one story from old Georgian mythology, a woman with many children lived in an isolated village. When an angel arrived and called to her, the woman showed only three of her children to the heavenly messenger, while the others were secreted away in a secret room. Seeing this, the angel said that only these three children would be blessed and protected, while the others whom she was hiding will always be hidden and no-one will ever be able to see them. When the angel left, the woman opened her secret room and saw the remaining children were not there. According to the story, they had become Chinkas and had disappeared.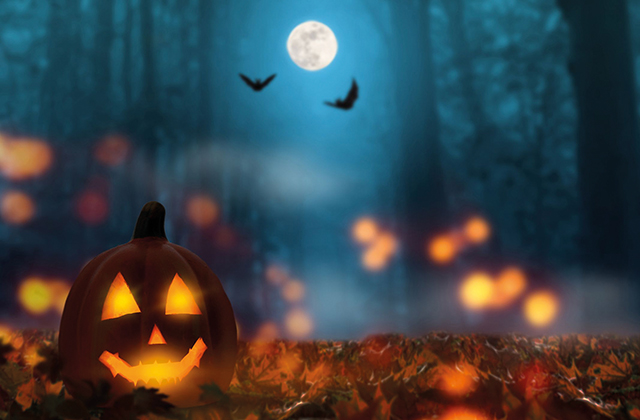 The myths continue, stating that because Chinkas are invisible, no-one knows their exact appearance. According to the surrounding folklore, they live in a rotation of three days in the water, three days in the sky, and three days in the fields. While in the field, there is lore that says Chinkas spend their time with horses. They catch them, braid the mane of the horse, and ride them at night. As the story goes, if the owner of a horse sees its mane is braided, they know a Chinka has visited them.
Interestingly enough, the autumn months of September, October, and November are considered as the height of Chinka activities in Georgia. During these months, the prevention methods taken by villagers are all aimed at warding away the Chinka. Village members would place iron tools outside the doors of barns and livestock sheds, as it was understood that Chinkas were afraid of the metal. Chinkas are especially afraid of St. George, and therefore people would install a religious icon at the entrances and hearths of the home. Travelers and merchants, armed with a dagger or sword, would have a portion of the blade exposed from the sheath as a warning to any nearby Chinkas.
What little lore there is on the appearance of the Chinka describes them as small in stature. Chinkas typically do not cause overt examples of violence, but rather rely on trickery. Their body is small, like a child, and has a child-like voice, often crying like a baby. When someone walks nearby forests and hears a baby's crying, they are often compelled to render aid. Upon entering the forest, Chinkas launch their attack. They are also known to call a person by name, especially if this someone is alone. The rule ancient Georgian villagers vehemently remind people is to never answer that calling.
Places close to human dwellings, riverbanks and various dark and overhanging nooks and crannies are considered breeding grounds for them, where they live in groups. The small black body and the strange movement of the hands and feet while walking make the Chinka seem possessed. Today, the Chinka legend is still observed.
The Chinka is said to appear to people who believe in their existence, or hear the story of their mischievous and devilish exploits. While Halloween in the typical Western sense has not caught on in a widespread way, Georgia still has its tales of mythical creatures lurking in the shadows. With the Chinka season in full swing, those that spend their autumn evenings in nature may want to take additional precautions to not encounter this ancient legend face-to-face.
By Michael Godwin