A Georgian wine presentation event was held in the USA, the National Wine Agency of Georgia reports.
The Georgian wine tasting event was held for importers, wine professionals, media, restaurants, and retail chains, and was organized by the Georgian National Wine Agency and marketing company Marq Energie Consulting at one of the most famous Michelin star restaurants in Washington, DC.
Georgian Ambassador to the United States Davit Bakradze attended the presentation of Georgian wine.
At the event, Georgian wines, which are already sold on the US market, and about 60 samples that are not yet known to American consumers, were presented.
Other Georgian wine tasting events will be held in San Francisco on October 6 and in New York on October 18.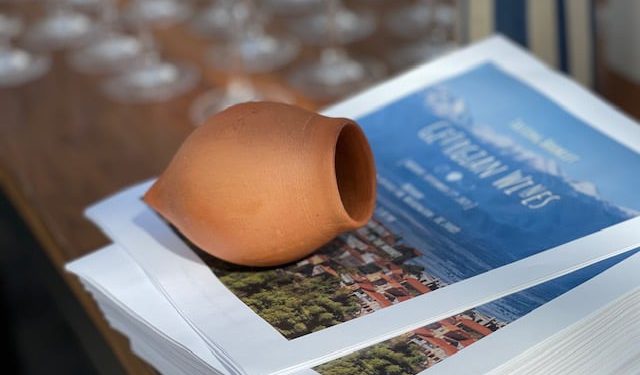 The National Wine Agency of Georgia noted that the United States is a strategic market for Georgian wine. Georgian wine exports to the US market are growing steadily. In January-August of this year, 700 thousand bottles of wine were exported, an increase of 26% compared to the same period last year.
By Ketevan Skhirtladze