Georgian Railway has reported that due to the increased passenger flow, it is to schedule an additional train to Batumi on August 8.
On August 8, the train will depart from Tbilisi to Batumi at 07:20, and the train will leave Batumi for Tbilisi at 17:50.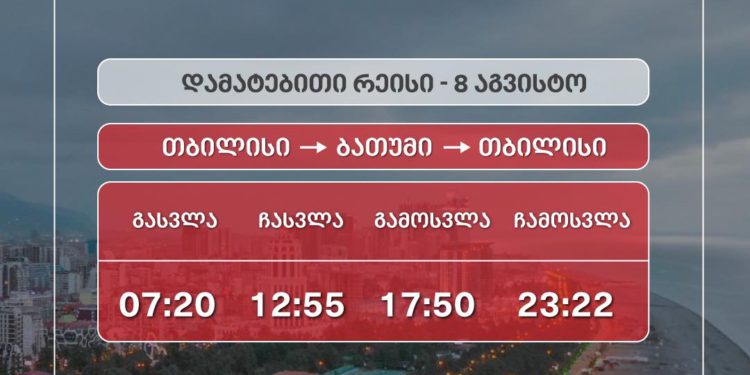 Georgian Railway reports that tickets are already on sale.
By Ketevan Skhirtladze