Georgian Prime Minister Irakli Garibashvili held a phone conversation with the World Health Organization's Director-General Tedros Adhanom to ensure that Georgia, despite the global shortage, has greater support from the organization for receiving the first batch of vaccines as soon as possible.
The conversation revolved around the pandemic-related situation around the globe, difficulties and obstacles standing in the way of vaccination, and the importance of support from the World Health Organization for Georgia to start vaccinating in a timely manner.
Special emphasis was placed on the importance of fair vaccine allocation, so that every country may enjoy the fair treatment.
The parties singled out the Georgian Government's steps toward the vaccine's timely import and dealing with relevant infrastructural and logistics issues. The Prime Minister emphasized that, besides being present on the COVAX platform, Georgia is actively negotiating with international partners and manufacturers to receive the first batch of vaccines as soon as possible, with support from the WHO playing a special role in this process.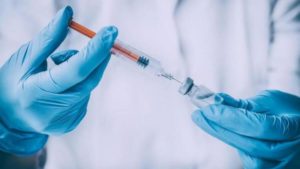 Garibashvili thanked the WHO Director-General for supporting Georgia and underlined the organization's role in the adoption of the national vaccination plan defining target groups and seeking to vaccinate 60% of the population by the end of this year.
The Head of Government confirmed Georgia's commitment to continuing cooperation with the WHO in a number of directions because the joint effort is the only way to defeat the pandemic and return to normal life.