The Georgian national team won four medals out of four at the Paris Grand Slam tournament, reports the Georgian Judo Federation.
The following athletes made Georgian fans happy by claiming medals at the tournament:
Silver-Tato Grigalashvili
Bronze-Eter Liparteliani
Bronze-Luka Maisuradze
Bronze-Onise Saneblidze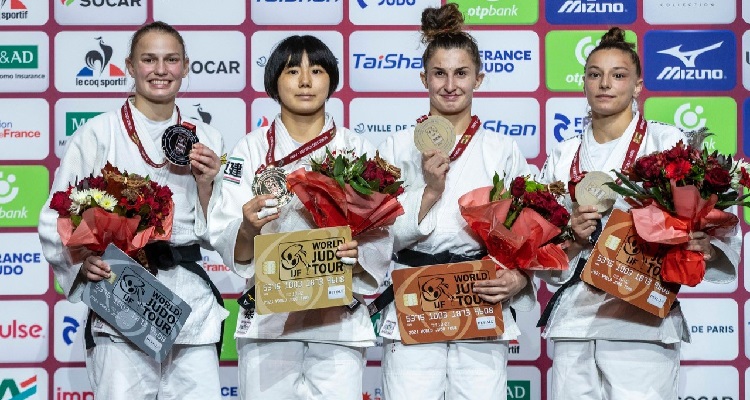 Tato Grigalashvili (81 kg) lost to Takeshi Sasaki of Japan in the final at the Paris Grand Slam and won a silver medal. Grigalashvili was free in the first round, then defeated Mongolian Murentsen Batulga, French Tizie Gramien, and Japanese Sotaro Fujiwara.
Eter Liparteliani (under 57 kg), after a defeat against French judoka Faiza Mokdar, went for bronze, while the French lost on the other side of the draw. Liparteliani was the first Georgian female judoka to win the world championship in 2019.
Luka Maisuradze (90 kg) defeated French Alexis Mathieu with Ipon for the bronze medal. Before that, Maisuradze defeated the representative of Russia David Oganisyan, lost the fight with the Japanese Lenta Nagasawa, and in the repechage, he defeated Vahid Borchashvili (Austria).
Onise Saneblidze (100 kg) defeated Croatian Zlatko Kumric for bronze. Before wrestling for bronze, Saneblidze defeated Hamzat Safarbayev (France), lost to Ashley Gonzalez (Romania), and defeated Clemen Delvert (France) in repechage by two points.
The Paris Grand Slam kicked off on October 16 and was closed on October 17.
By Ana Dumbadze