Georgia, together with 191 countries of the world, participates in the largest international exhibition of the year Expo 2020 Dubai, within the framework of which Chess Day is celebrated today.
Expo 2020 Dubai hosts Georgian grandmasters – Nona Gaprindashvili, Nana Ioseliani and Sophio Gvetadze.
Mariam Kvrivishvili, Deputy Minister of Economy and Sustainable Development is attending the Georgian Women Grandmasters Day at Expo 2020 Dubai.
"It is very important that special attention is paid to Georgia within the framework of" Expo." There are three Georgian grandmasters together with us in Dubai and, of course, each such activity, such event emphasizes the high pace of development of our country, helps to raise awareness, which, ultimately, will affect the correct positioning of Georgia and, naturally, will have a positive impact on the rapid recovery of tourism in our country," said Mariam Kvrivishvili.
Chess Day "Expo 2020 Dubai" opened with a panel discussion, where Georgian grandmasters talked about their contribution and achievements in strengthening the role of women.
Within the framework of Chess Day, a friendly match was held between Georgian grandmasters and members of the Dubai Culture and Chess Club.
"The evening will end with a theatrical show, where the central stage of "Expo 2020 Dubai" "AL Wasl" will be transformed into a chessboard and the world chess legend Nona Gaprindashvili will be presented with another triumph," reported the Ministry of Economy of Georgia.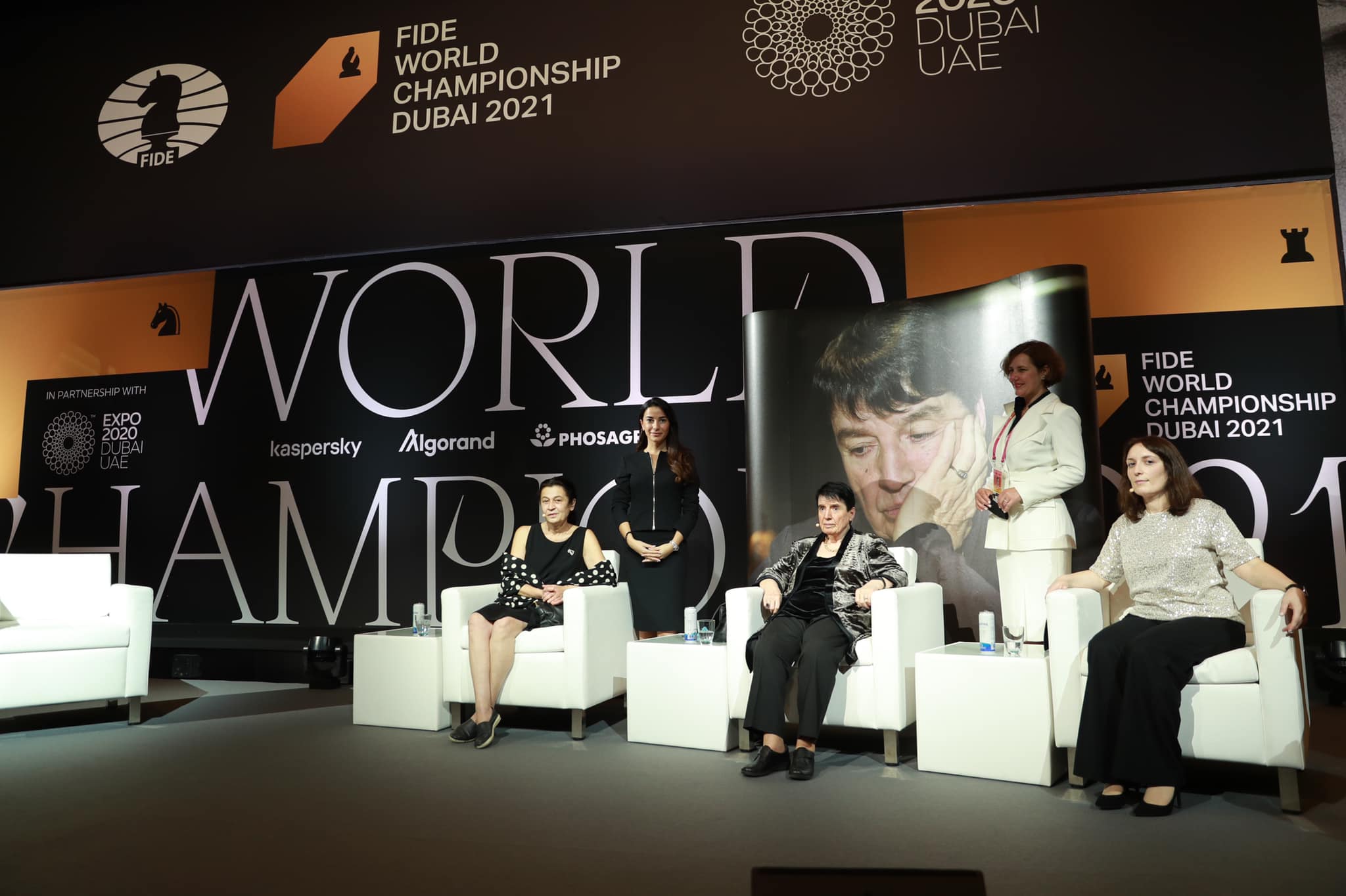 It is noteworthy that the FIDE (International Chess Federation) President is attending the event of Georgian women grandmasters together with thousands of guests.
Image source: Ministry of Economy of Georgia