Forbes published an article about Georgia's tourism potential, written by contributor Rana Good, explaining why the country is equally perfect for a vacation or long-term remote work.
"With just under four million inhabitants, Georgia is a small but mighty country attractive to a wide range of travelers and even remote workers. There's something for everyone here — beach enthusiasts, wine lovers, foodies, and mountaineers can all travel here and enjoy a once-in-a-lifetime experience. If you happen to fall in love with the country along the way and want to stay longer, it's very easy to do that. Georgia has a unique visa which allows foreigners to stay for up to a year which makes the country extremely attractive to remote workers," notes the author.
"From the striking landscape to abundant food and wine scene, here's why you'll want to visit Georgia — to stay a little or a while," the journalist adds and names the main attractions for foreign travelers:
Tbilisi: Georgia's Capital Attracts Tourists and Long-Term Workers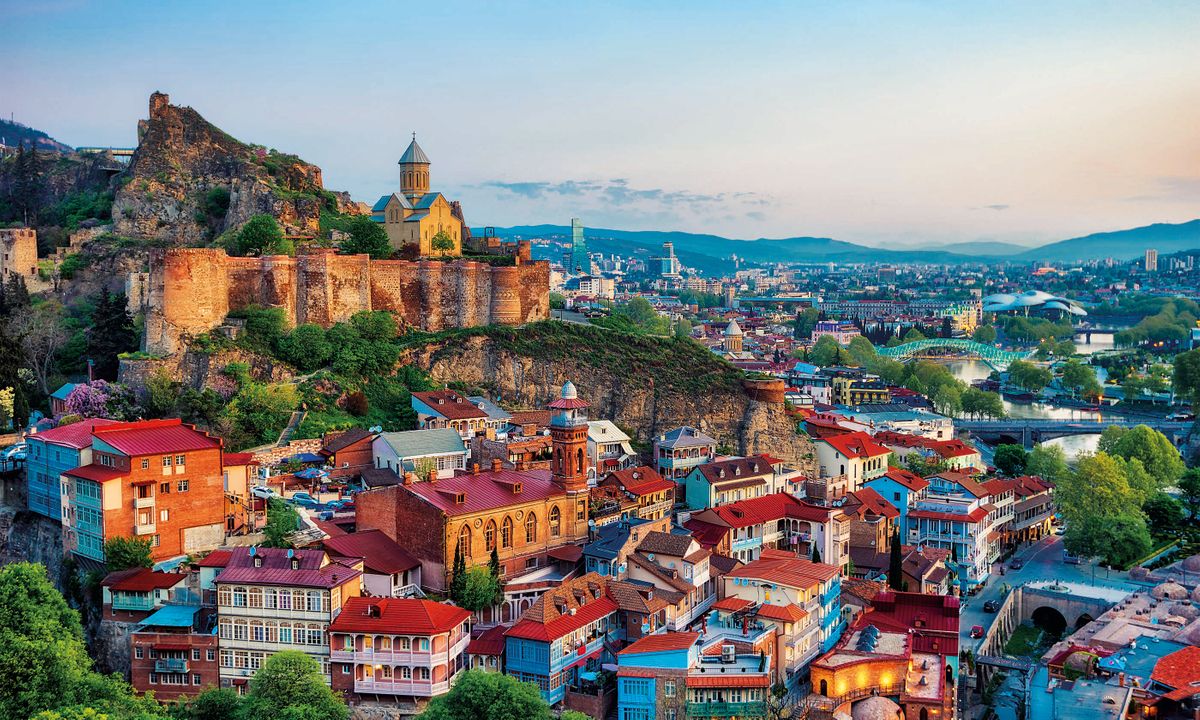 One in four Georgians lives in Tbilisi, and the bustling capital also attracts tourists from around the globe year-long. Tbilisi is a city of contrasts and a place where you'll find centuries-old buildings next to brand-new futuristic structures. There are several positively head-turning landmarks in the city, for example, the Public Service Hall (pictured) which resembles a mushroom forest or Ministry of Internal Affairs which is a giant glass structure seemingly floating on a huge pool of water.
Georgia's Great Outdoors
Tbilisi is a beautiful and interesting city, but you would really miss out if you didn't visit more remote parts of Georgia. It's a highly biodiverse country with mountains and beaches surprisingly close to each other. "Georgia is the only place in Europe, where you can swim at a tropical beach in Anaklia and ski two hours later or even 25 minutes later if you take a helicopter flight," says Kartlos Chabashvili, CEO and founder of Inter Georgia Travel.
"If you love the mountains, you have to visit Ushguli (2200m) in Svaneti which is one of Europe's highest permanently inhabited settlements. Part of the Upper Svaneti UNESCO World Heritage Site, Ushguli is famous for its defense tower houses which date back to the 12th century and its striking surrounding landscape. Only around 200 people live in this extremely remote area which is covered in snow for almost half the year. Its almost inaccessible location has preserved the historical beauty of this village and traveling here feels like taking a trip into the past.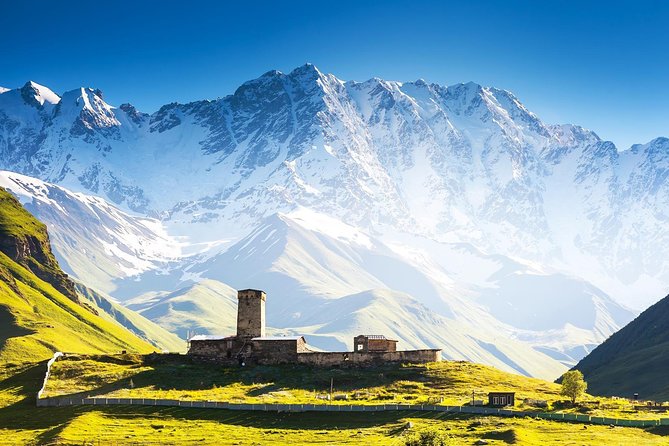 "Another interesting region of Georgia is Racha, which has rolling green hills, great historical sites and interesting options for accommodations. If you're looking for a true adventure, check into Shaori Chalet, a tiny home located in the middle of a lake. It is completely encompassed by water and you will be transported there and back by boat. Another interesting option, although less insular, is Georgia Glamping which offers dome-shape glamping tents, decked out with a movie screen and tents overlooking the verdant landscape. At night you will hear coyotes howling, so you're truly in nature here," reads the article.
Food and Wine
Eating and drinking is a huge part of Georgian culture and you will taste an array of dishes that are both suitable for meat-eaters and vegetarians here.
Read the full article by Forbes Here