Gakharia made his first comment since resignation today, March 22, saying he is remaining in politics and promises to make further announcements in the near future.
The majority of his ex-team members in Georgian Dream positively evaluated his decision, emphasizing that the democratic environment in Georgia allows anyone to engage in unhindered political activity.
Georgian Dream member Irakli Zarkua win particular welcomed Gakharia's potential political party as the new constructive front in the opposition that would very much differ from their current opponents, the National Movement.
"He was a very experienced prime minister, he did a lot for our country and his critical vision will probably be interesting for society, and for me personally." Zarkua said.
Another MP of majority shared the positive attitude towards a potential constructive opposition party:
"It is better to have as many political parties as possible appear in the opposition, because we see that the existing opposition does not respond to the interests of the country," Irakli Mezurnishvili said.
Several other MPs share the view that Gakharia's place is in politics:
"I think a person like Gakharia should be in politics in general," Ketevan Dumbadze, a member of the parliamentary majority, said.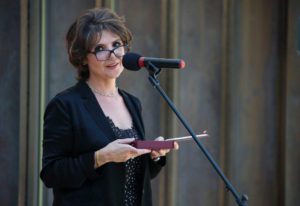 "I have great respect for Giorgi Gakharia. I think he is a patriot of the country," MP Eliso Bolkvadze said.
One of the leaders of Georgian Dream, Gia Volski, also welcomed Gakharia's re-appearance.
"We have shared a lot of common views and ideas before and there is no doubt he was one of the outstanding leaders of our team".
Some comments were not as welcoming as those above. The fourth President of Georgia, Giorgi Margvelashvili, said that the public should expect a new satellite party of Georgian Dream and a diversification in Ivanishvili's plans.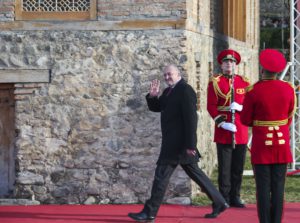 To a journalists' question as to whether he sees himself in Gakharia's future political team, Margvelashvili answered: "You mean if I see myself in Georgian Dream 2? No."
Opposition leaders think that before announcing further political plans, Gakharia should clearly distinguish himself from Bidzina Ivanishvili and tell the truth about the events of June 20.
Badri Japaridze, leader of Lelo, believes that Gakharia was never an independent politician, and before he takes further steps in politics, he has to answer a lot of questions for society.
National Movement member Khatia Dekanoidze explained that the only party that will receive the hit and be negatively affected by Gakharia's new political appearance is Georgian Dream.
By Ana Giorgadze