Dubai is famous for its multiple choices of amazing luxury hotels and resorts, yet Centara Mirage Beach Resort is a unique place that brings the industry to a whole new level with its fun-filled activities for family fun. Located on Dubai Islands, an ideal place to stay, just a few minutes from Dubai airport, and also close to the most tourist attractions. Dubai islands is a new super destination that promises to be an even more popular place than Palm Dubai very soon, as the plan and the strategy of developing this island are favorable.
Centara Mirage, a leading global hospitality group of Thai origin, is inspired by mythical Thai and Arabian adventures, you can feel an authentic ambiance everywhere you go on the huge territory of the resort. The facilities that the hotel provides are truly fascinating. It is a place where spending a few days is not enough and you want to stay more and more, there is something new that you discover day by day, and everything excites you starting from water attractions including a lazy river, kids' fun water play area, waterslides with cliff jumping points, impressive beachfront swimming pools, and a private beach.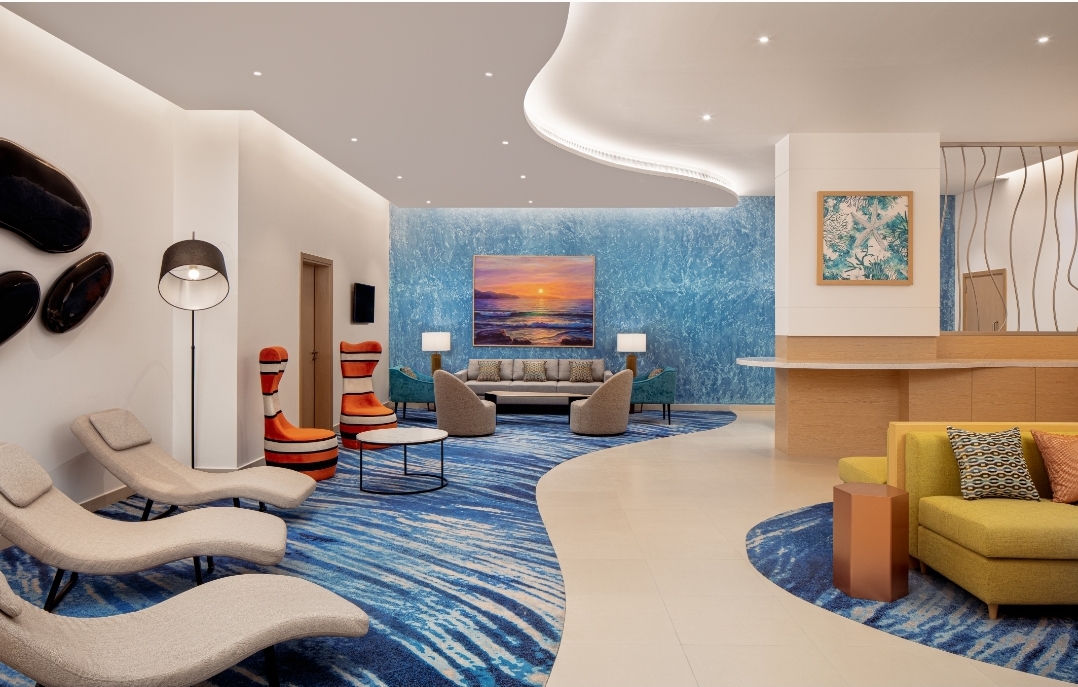 Then wine and dine at seven different dining venues where each restaurant is on its highest standards – service, cuisines, atmosphere, everything at the venues are unique! The entire family will delight in, from Thai and other Asian favorites at Suan Bua to Uno Mas, a traditional Argentinian grill. The international flavors continue at Sheesh rooftop restaurant, bar, and shisha lounge serving mezze and more. For a casual bite with stunning views, head to Sands or Waves Beach Bar. Zing boasts creative coffees and teas while both the Lobby Bar and Mirage Family Lounge offer refreshments and helpful concierge services, including Lifestyle Hosts and activities for younger guests.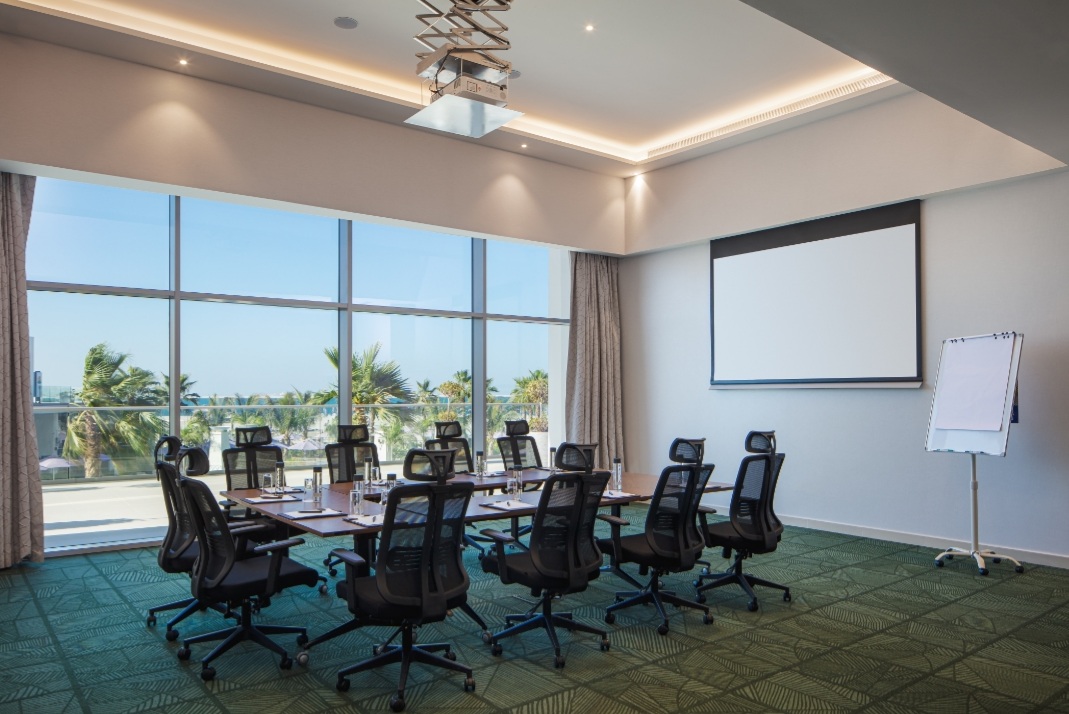 Mirage Family Lounge is a family-friendly lounge for breakfast, afternoon tea, and evening cocktails with fun activities at its indoor playground and a wonderful terrace with a fascinating view of the beach. You will have the healthiest and most delicious breakfast here and enjoy memorable family experiences.
International & Thai Fusion
Sheesh is a Lebanese Grill & Shisha Lounge where you can get a taste of the local culture at this enchanting rooftop shisha lounge complete with a restaurant and bar. From within the intimate atmosphere, sample a variety of mezze along with an impressive selection of shisha.
Sands serve fresh seafood and grill, it is a place to enjoy good fare while soaking up stunning views of the pool and beachside setting. Known for its casual and lounging dining experience, Sands beach club also boasts a bar perfect for sundowner sessions.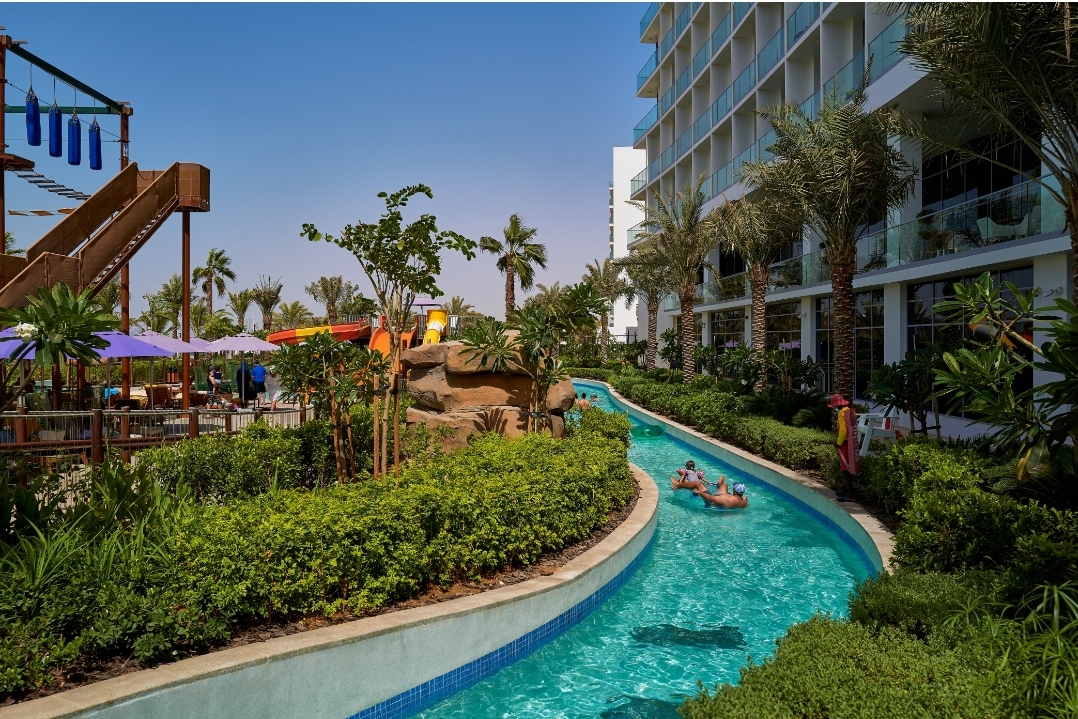 Suan Bua is a Thai buffet, mixing Thai culinary traditions with contemporary flair, the restaurant features the Kingdom's latest food trends and varied dishes from this communal venue including a children's buffet section, specifically cater to junior travelers.
UNO MAS is a wine cellar celebrating Argentinian grilling traditions, its authentic charcoal grills ensure unique flavors and tender meats. Pair your meal with an extensive selection of sides and wines, served by the glass or bottle.
Waves Beach Bar is for delicious snacks and refreshments. Take a break from the resort's exhilarating water park attractions and replenish your energy by fueling up on cocktails and other refreshments at the Waves Beach Bar.
Vistas Lobby Bar offers everything you need – from lifestyle hosts who can help enhance your holiday to tasty coffee, teas, and treats. You'll also find the sweet spot to meet and greet with appetizing dates, detox waters, and more.
Zing – stop by for a mouthwatering array of coffee, teas, and blended drinks. Sandwiches, pastries, cakes, and ice cream are also on offer for take-away.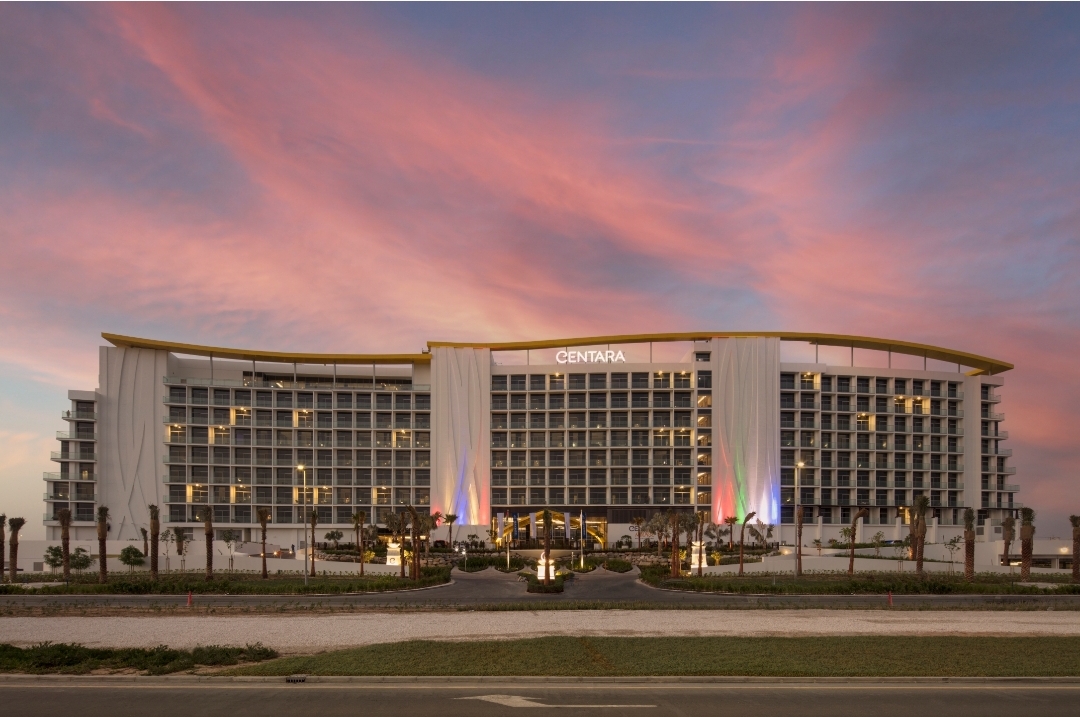 Centara Mirage Beach Resort Dubai features 607 expansive rooms and suites, offering a choice of stunning city or sea views and an option for bunk beds. Guests are welcomed with a personalized welcome letter in the room with a bottle of wine, fruit basket, and cookies. You get all the necessary amenities in the room.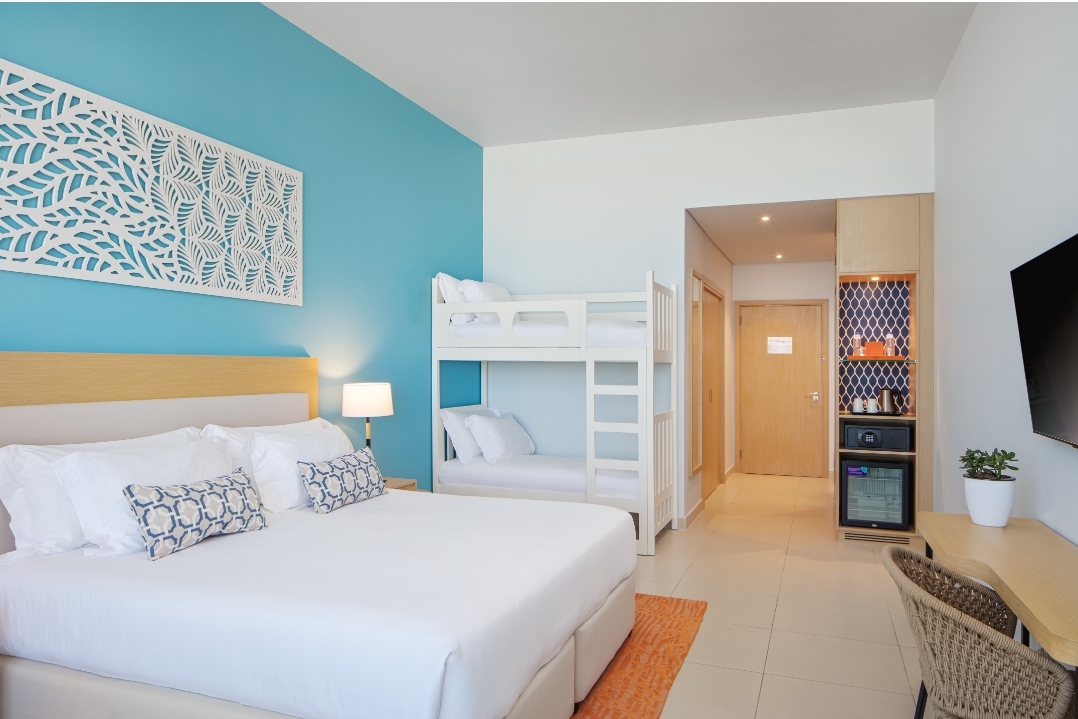 The resort also houses three age-specific Kids' Clubs, a candy-themed kids' spa, an outdoor playground, a fully equipped fitness center, myriad water sports, and a family-friendly lounge.
For those whose idea of a family holiday includes moments of pure relaxation, SPA Cenvaree provides wellness treatments specifically formulated for both adults and younger guests, making the resort a true oasis for all ages. Both adults and children can indulge in signature therapeutic and pampering treatments at our spa, complete with a special kids' spa zone. Sneak away for a moment of uninterrupted relaxation or bring the family after a day at the waterpark.
It is also noteworthy, that the resort offers wonderful venues for planning events to celebrate special occasions, including business meetings, weddings, corporate events, etc. It is a perfect gateway for UAE residents as well, to enjoy their weekends with partners, friends, and families, have unlimited food and drinks and enjoy amazing entertainment activities – scuba diving, aqua fitness, water volleyball, water polo, face painting, beach football tournament, kids disco, huge outdoor movie theatre, bubble show, magician show and much more.
The resort offers four types of meal plans – full board, half board, all-inclusive, and premium mirage all-inclusive. You can view these great options at the following link:
https://www.centarahotelsresorts.com/centara/cdd/meal-plans
Dubai is one of the most popular travel destinations with more and more new attractions as well as international shows, fairs, and exhibitions increasing year by year. It became easier for Georgians to travel even just for a long weekend as UAE has approved visa-free travel for Georgian citizens since July 2022.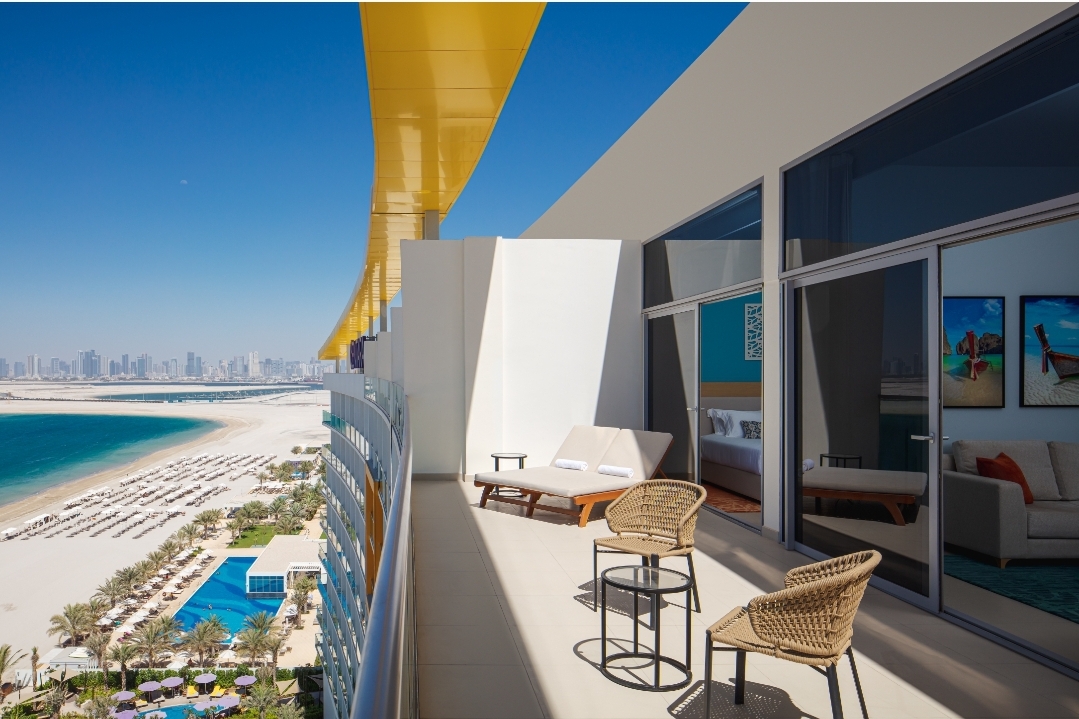 With a unique passion for innovation, Centara Mirage Beach Resort Dubai is committed to delivering meaningful hospitality while preserving the environment through sustainable operations. While they bring their signature Thai hospitality to each property around the globe, they infuse local essence into the spaces to craft a sense of place.
At Centara, the professional team goes the extra mile to make guests feel at home in the iconic city and stunning surroundings. With a personable approach to hospitality, Centara is celebrated as the place to be. Make sure you experience this beauty on your next visit to Dubai.