Georgia's retail industry has for many years been on a path of steady progress. Digitalization, localized supply chains, and regulatory evolution are three key outcomes of this progress, and despite the disruption and uncertainty brought by the pandemic, this unprecedented global event actually served as a catalyst for acceleration across the retail industry. It sped up the change that was already in play, bringing new and better customer experiences and operational procedures to our industry. Now, with bluer skies ahead and the dust beginning to settle, Georgia's retail industry finds itself playing a more important role than ever in the future of Georgia. That is on a community level for individuals, but also among the country's economic and political ambitions.

Consider for a moment Georgia's plans to join the European Union (EU), the President, Salome Zurabishvili, already announced earlier this year that Georgia will be applying for full membership in 2024. Strength in our retail space is crucial for getting there. Transforming it will give us the opportunity to benefit from more competitive prices, higher standards, and more trade routes that attract a higher level of exports. This will ultimately contribute to the country's economic integration development, which is an important prerequisite that needs to be ticked off the list before the country can join the other 27 European countries.
To ensure this vision is a success, producers, distributors, suppliers, and various retail outlets need to collectively raise their standards so that any product is ensured the highest quality all the way until it reaches the customer's hands. Currently, retail contributes 115.7 billion to Georgia's gross domestic product (GDP) and this would undoubtedly increase when higher standards are implemented. The combination of offering competitive prices and high standards would make Georgia an attractive country to trade with. That is why we at Carrefour have focused on raising our retail standards by working closely with Georgia's National Food Agency (NFA). Now's the perfect time for other sectors to play their part in maintaining these high standards to drive Georgia towards its political and economic goal.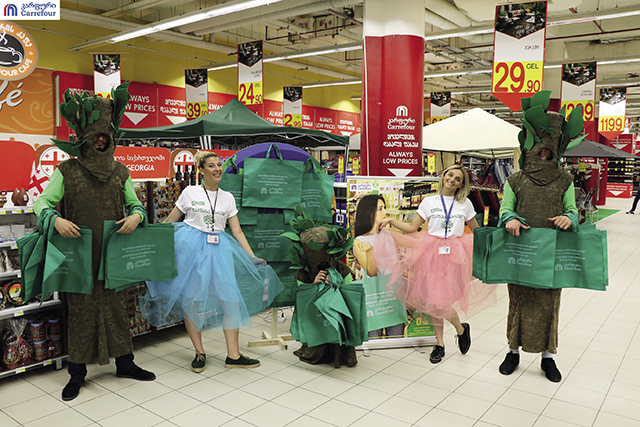 Since Georgia is not part of the EU yet and it is a net importer of food, the pandemic created cross border restrictions which resulted in various shortages at first. April 2020 saw the food price inflation market reach its highest level at 16.1%. This was a clear sign that Georgia needed to adopt a more independent approach to food production, where its local farmers would be supported in selling their produce. This isolation pushed the nation's producers and farmers to transition into fight mode, rather than flight. This resilience is pushing the country to become more independent and ultimately attract trade as it strengthens its local ecosystem supply, which brings Georgia another step closer to aligning itself with EU standards.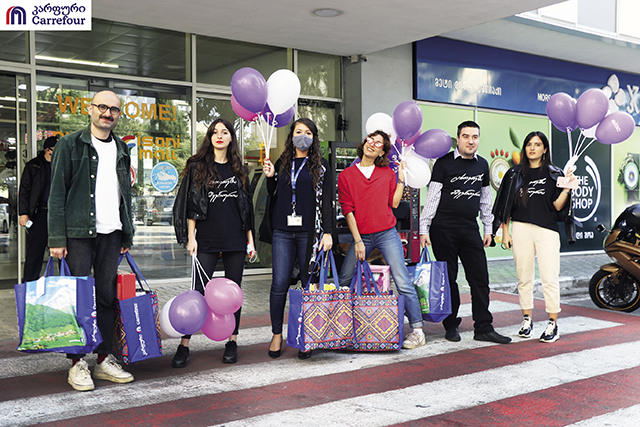 As a reaction, the Georgian government offered local farmers grants to sustain their produce, and further support was also given by the Georgian Retailers Association, which set up various initiatives with the aim to increase the visibility of local products in stores across the country. We adopted a similar approach, and decided to place local produce in the spotlight at Carrefour by stocking 60% of the food from local farmers. Having a reliable store which wants local produce not only motivates farmers, but it truly makes them happier. We understand the importance of bridging local produce from Georgia to various countries, and in order to increase Georgian exports, we opened a global network for farmers to give them the opportunity to export abroad. This network provides vital access to trade routes across Europe, scoring even more points towards Georgia's recovery and path leading to joining the EU.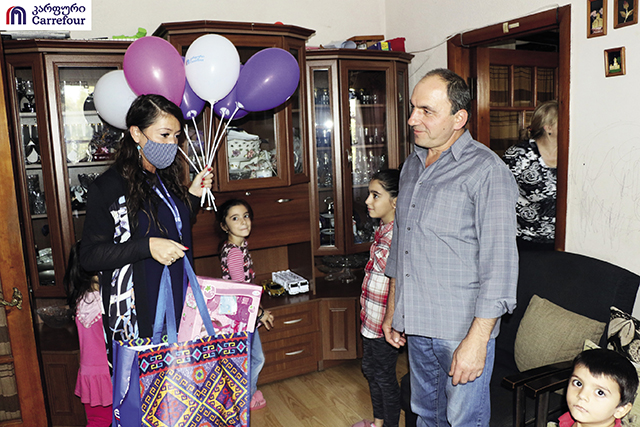 Integrating local farmers and supporting them in selling their produce also gives customers access to competitive prices, as the country does not have to rely heavily on imports. This creates great value and helps individuals regain their purchasing power, which ultimate creates a higher demand in the economy. We always aim to maintain stable prices for our customers regardless of any external influences.

Majid Al Futtaim, which operates Carrefour in Georgia, was recently named one of the top ten largest companies to invest in Georgia by The National Statistics Office. According to Geostat, the contribution of foreign investors such as Majid Al Futtaim has become vital to the development and progress of the country's economy.

This is just one of the benefits the retail industry has brought to customers over the past year as it continues to elevate shoppers' experiences. Most of the people in Georgia have become accustomed to e-commerce and now, since restrictions have eased, it is important to ensure people are comfortable to go shopping in the 'real world' without any stress. For us, at Carrefour, our shopping value is not just monetary, it also appears in the form of convenience, which is why we offer a contactless payment option and self-checkout services.

Georgia's retail industry has evolved and continues to do so to match its ambition for growth. Now more than ever there is an opportunity for the community to come together and contribute to the economic growth of the country. It is important for our sector and businesses all across to support the local community and build its strength to bring Georgia a step closer to its vision of joining the EU.
By Christophe Orcet, Country Manager of Carrefour Georgia at Majid Al Futtaim Retail