There have been several arcs in my Georgian life of such significant duration and import that they have changed who I am as a person. One was moving to Svaneti in late 2007, after about eight years of an average three visits a year there from Tbilisi. This one is closed now, or at least closing. Another arc was my marriage to Lali Skhirtladze in the spring of 2009; this, thankfully, is ongoing. It overlaps the "moved to Svaneti" arc too, as she joined me there in 2011.
Another arc is now closed, as of midday on December 6, as I write this. My blood brother and dear friend Nodar Aprasidze, pediatric surgeon, citizen of the Svan village we settled in and thus the reason for that move, has passed away from a stroke, aged 65 and a few weeks.
I met Nodar while running a medical program for Chechen refugee children in Pankisi, Georgia, in 2000. World Concern, an NGO in Tbilisi, had received a $100k anonymous donation stipulated for them. Its leader, knowing me and my interest in the Chechens' plight as their war for independence from Russia had restarted in 1999, asked me to head up the program. Visiting the Iashvili Children's Hospital to do with this, I met Nodar, quickly found out that he was a Svan (my other main people group of interest in the Caucasus), and the rest was history.
So many children have passed through his hands and under his scalpel, their lives saved or healed, that I don't know where to begin. He is a legend.
Nodar is the first person with whom I had a friendship which has moved from one language (Russian) entirely to another (Georgian). He was well travelled in Georgia, and introduced me to many places and people from one end of it to the other. We saw Shatili together, as well as Batumi, and all parts of Svaneti Upper and Lower, especially Lentekhi, Ushguli, Mestia, Becho, Dizi and of course Etseri, his home.
He also saw me go through culture shock in Georgia, as every stop was occasion for a supra (the feast) with its hours of groaning food-laden table and toasting ritual with wine or, if you were unlucky, araki- moonshine. In time, he appointed me toastmaster, indicating that I had passed his course in the subject.
When introducing me to friends, Nodar would recite an anecdote from our friendship, and these moments of note grew in number with time. His wicked humor allowed him to laugh while telling me, after an early and innocent slip-up of mine, that in Georgian one cannot politely say "Your mother", only "Mother your". He also put up with my attempts to stop the automatic throwing of trash out the car's window, and allowed himself to end this bad habit.
We frequented the Tbilisi Old City bath houses together in winter, a luxury spa treatment of several hours for a song, I having shed my western inhibitions about prolonged nudity some years before in St Petersburg. Once we hopped barefoot and be-toga-ed across the road from the sauna at Lisi Lake and, it being 8 am and empty, proceeded to skinny-dip in the lake.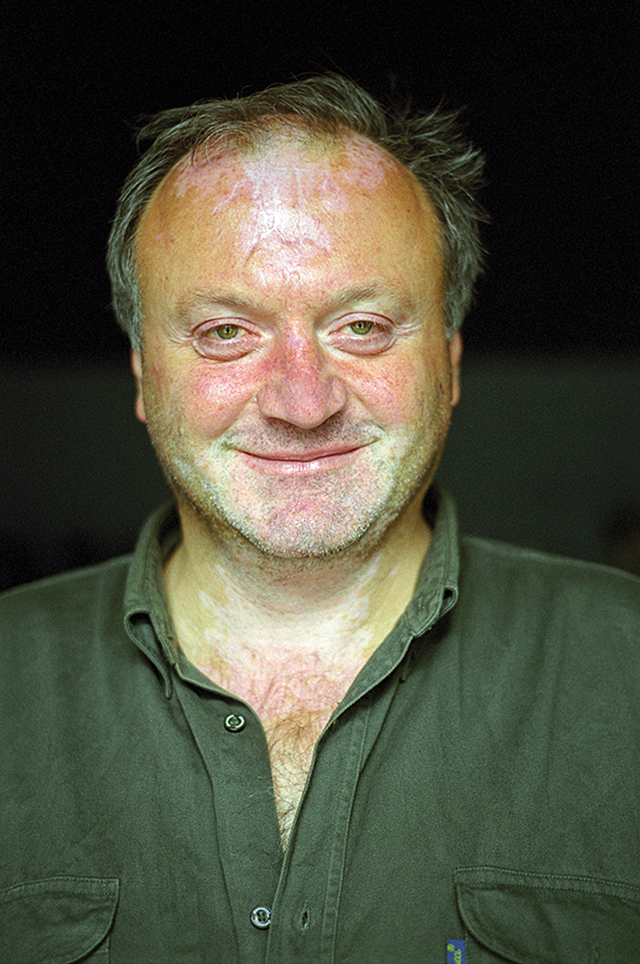 When I was mugged and robbed of several hundred dollars of medical aid money in a stairwell in 2001, in an apartment block in Krtsanisi, I phoned Nodar upon coming to, and he came and collected me. He then stitched me up in his hospital, and took me to his own apartment to recover, before my Chechen friends claimed me for a week.
Now he lies there as friends and relatives come and go for his wake, to pay respects. Nodar introduced me to death in Georgia, and it has now claimed him.
Nodar met my parents and sister when they came for my wedding, was one of my two best men at that event, and had become my blood brother some years before then, my doing, to cement our friendship. I took it upon myself to phone him from every birthday or wedding party of his friends or relatives in Svaneti if he was absent, to connect his people with him. A few seconds' bedside video from two days ago shows him conscious and awake, waving a hand in greeting. Now he is unreachable, and I am desolate, though we shared faith in the same God; so this will have to do as hope.
Nodar is survived by his wife Madona, his children Tatia and Lasha, a brother and sister, Seriozha and Tina, and her three children. And mourned by so many people that his funeral (location as yet undecided, Tbilisi or Svaneti) may be the biggest of the many I have attended in Georgia. A toast to you, dear big brother and friend and teacher.
BLOG by Tony Hanmer
Tony Hanmer has lived in Georgia since 1999, in Svaneti since 2007, and been a weekly writer and photographer for GT since early 2011. He runs the "Svaneti Renaissance" Facebook group, now with nearly 2000 members, at www.facebook.com/groups/SvanetiRenaissance/
He and his wife also run their own guest house in Etseri: www.facebook.com/hanmer.house.svaneti