On October 13, the Embassy of the United Arab Emirates in Tbilisi, in cooperation with the Ministry of Culture, Sports and Youth of Georgia, organized an Evening of Arts and Classical Music by Emirati and Georgian artists.
The cultural event, commemorating the 30th anniversary of the establishment of diplomatic relations between the United Arab Emirates and Georgia, was attended by representatives of the Georgian government, relevant ministries and agencies, parliament members, the diplomatic corps, international organizations, and cultural circles.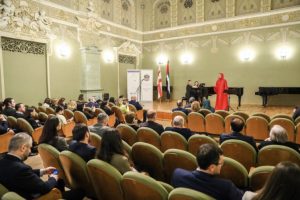 In his opening remarks, the Ambassador of the UAE to Georgia, H.E. Ahmed Alnuaimi stressed the dynamically evolved relations between the two nations and the remarkable achievements recently witnessed in bilateral agenda, most notably the Comprehensive Economic Partnership Agreement (CEPA) and highlighted that this evening's occasion presents an opportunity to celebrate the achievements of the last three decades and the two countries leadership's dedication to strengthening the people to people connections.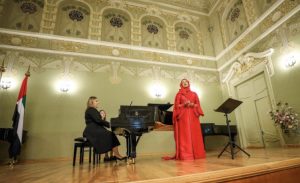 The UAE Ambassador expressed his sincere appreciation to the Ministry of Culture, Sport and Youth of Georgia for their assistance in organizing this event, as well as to the Emirati companies operating in Georgia for their contribution and sponsorship.
On his part, the honorable guest of the event, Deputy Minister of Foreign Affairs of Georgia, Mr. Aleksandre Khvtisiashvilipraised a positive trend of bilateral ties between the two countries and emphasized the Comprehensive Economic Partnership Agreement which was signed recently, in addition to the positive practice of exchanging high-level visits.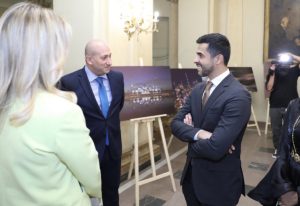 The Deputy Foreign Minister expressed his gratitude to the Embassy for organizing such an event and took the chance to thank the UAE Government for granting visa-free access to Georgian citizens, highlighting that this decision will increase the visitors flow and will foster people to people communication.