Consulting company "Dim Holding" has been operating on the market for seven months. Despite the short time, its team of professional and motivated people has managed to acquire a lot of satisfied and loyal customers. The company offers quality services to the public in the accounting, business consulting and legal fields. Dimitri Kirkhanid, the founder of the company, talked to GEORGIA TODAY about the services.
What was the purpose of creating "Dim Holding"?
I have been in this field for seven years. Based on myaccumulated experience, I decided to create my own company. My goal is for us to be one of the leading companies in Georgia in this field.
It is true that we have been operating in the market for a long time, but we have already grown significantly. At this stage, the team of "Dim Holding" consists of 20 highly qualified, experienced and professional employees.
We also have loyal customers. Our clients are mostly citizens of various European countries, and many from Israel who havecome to Georgia and wish to establish an LLC, buy land, and sign various agreements. We help to arrange all this legally.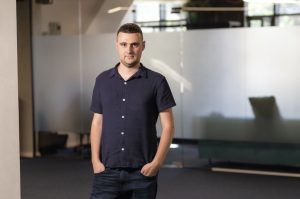 Tell us what services you offer the community.
The consulting services we offer include the following: accounting, starting a company, consulting on legal issues, tax consulting, financial analysis, market research, business plan preparation, property valuation, event and wedding planning.
"Dim Holding" offers its customers a full package of accounting services – financial reporting, statistics, submission of declarations, and translator and notary services. It is very comfortable when a person can find these services all in one space.
What are your future plans?
Dim Holding's team focuses on development and customer success. Our goal is to be the leading company in this field in Georgia. In the future, we plan to establish branches of our company in Germany and Israel.
Translated Mariam Mtivlishvili