"Georgia stands in solidarity with Ukraine and Ukrainian people," Foreign Minister Davit Zalkaliani wrote on Twitter.
"Threatening any country's sovereignty and territorial integrity is totally intolerable. Georgia stands in solidarity with Ukraine and the Ukrainian people. We #StandWithUkraine," wrote Zalkaliani, joining the #StandWithUkraine campaign launched on social media.
Other Georgian politicians, including Droa Party leader Elene Khoshtaria, have also joined the #StandWithUkraine campaign.
On Sunday, a rally of solidarity with Ukraine was held in Tbilisi. Activists, politicians and other citizens gathered in front of the Ukrainian embassy with flags and posters of various content.
The action was planned against the background of the mobilization of Russian military forces along the borders of Ukraine and the growing fears of a coming Russian invasion of the country. Moscow denies any intention of attacking Ukraine.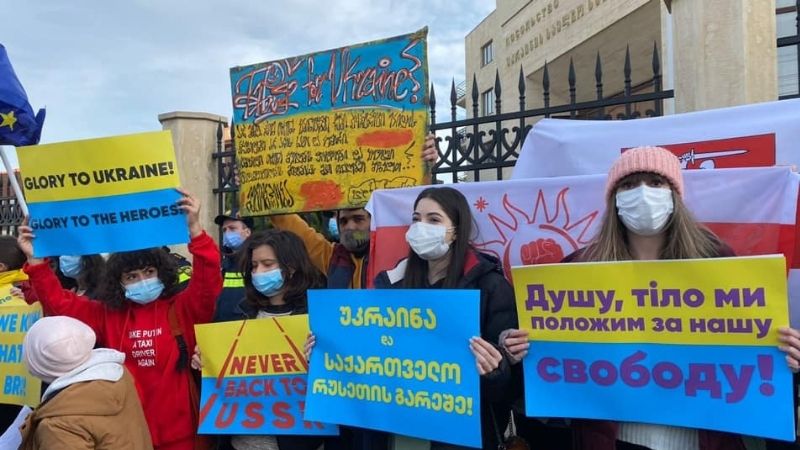 "We gathered at the Ukrainian embassy to highlight Georgian-Ukrainian friendship, the Western choice, and to show solidarity with a friendly country at risk of war," organizers said at the demonstration.
They also criticized the Georgian government, adding that the Georgian Dream was "silent" amid unprecedented support from the West.
By Ana Dumbadze