In Georgia, this week was marked with high numbers of newly detected Coronavirus cases and related deaths. However, health officials say that the peak of the Omicron strain has already entered its downward phase.
"The Omicron peak in Georgia has passed, but the current week will give a more precise picture," Deputy Health Minister Tamar Gabunia said on Wednesday. "The number of daily positive cases will likely shrink by the end of the month," she projected, adding that coronavirus testing is no longer needed following isolation.
Amiran Gamkrelidze, Head of the National Center for Disease Control and Public Health (NCDC), welcomed the stabilizing situation, but noted that wearing facemasks and vaccination remain as among the most efficient measures of protection against Covid-19.
He noted that facemask wearing, both indoors and out, would be compulsory for a long time.
"There is a viewpoint that coronavirus may turn into an endemic seasonal infection. We should watch and remain cautious," he said.
In recognition of the stabilizing situation in the country, the Coordination Council ruled that the clubbing industry will be able to resume operations from March 5-6, although only 60% of the maximum capacity will be allowed to enter the venues.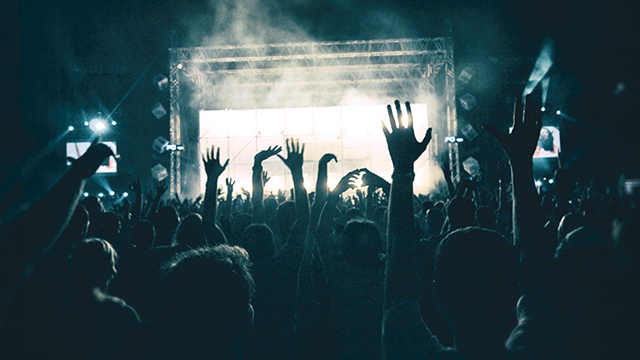 The Statistics
Georgia reported 4,028 coronavirus cases, 22,517 recoveries, and 21 deaths on Monday. However, the NCDC's Amiran Gamkrelidze that afternoon announced the number of coronavirus cases confirmed on Monday, which was displayed on the website, did not reflect the reality.
"The shown infection figure does not reflect the real situation as we have a high positive rate, somewhere around 40%. The portal was being updated over the weekend and there was some technical work and not all data could be uploaded to the portal. We cannot judge by today's numbers. Tomorrow the data will be updated, which includes both Sunday and Monday's cases," he said.
Georgia reported 19,049 coronavirus cases, 18,409 recoveries, and 51 deaths on Tuesday. Georgian capital Tbilisi recorded the highest number of 8972 Covid-19 cases, followed by the Imereti region with 2854 cases, and the Adjara region with 1317 cases.
Georgia reported 15,315 coronavirus cases, 10,894 recoveries, and 55 deaths on Wednesday. Tbilisi recorded 7055 cases, followed by Adjara with 2960 cases and Imereti with 2233 cases.
Georgia reported 15,644 coronavirus cases, 24,110 recoveries, and 46 deaths on Thursday. Tbilisi recorded the highest at 7574 cases within 24 hours, followed by the Imereti region with 2342 cases, and the Adjara region with 1109 cases.
The daily test-positivity rate now stands at 29.57%, down from 32.01% in the past 14 days. Georgia's total case tally reached 1,511,800, among which 1,324,172 people recovered and 15,729 died.
As of 17 February, 2,787,627 people had received a Covid-19 vaccine.
The Cases Worldwide
The World Health Organization says just over 16 million new Covid-19 infections were reported globally last week, dropping by 19% week-on-week, while recorded deaths remain stable at around 75,000 deaths last week.
The organization noted that all other coronavirus variants, including Alpha, Beta and Delta, continue to decline globally as Omicron crowds them out.
WHO said the BA.2 version of Omicron appears to be "steadily increasing" with its prevalence having risen in South Africa, Denmark, the UK and other countries, Al Jazeera reported.
WHO chief Tedros Adhanom Ghebreyesus says the acute phase of the pandemic could end by the middle of the year if about 70% of the world gets vaccinated.
Hong Kong
Hong Kong leader Carrie Lam said on Tuesday there were no plans for a citywide lockdown in the global financial hub but "surrendering to the virus" was not an option, as authorities battle a surge of Covid-19 infections.
Russia
The highest number of new cases was seen in Russia this week. Cases there and elsewhere in Eastern Europe doubled, driven by a surge of the hugely infectious Omicron variant.
Europe
In Europe, coronavirus case numbers slightly dropped in Germany, and the government plans to loosen restrictions.
The US
Washington D.C. will no longer require people to show proof of Covid-19 vaccination to enter businesses.
By Ana Dumbadze