From December 1, "Green Passports" have come into force in Georgia.
Based on the decision of the Coordination Council, citizens are now able to enter different facilities only if they are carrying physical or digital green passports. This requirement applies only to visitors and not to the people working there.
"Green" status is granted to those fully vaccinated, those who have passed a 72-hour-validity PCR or 24-hour-validity antigen test, and those who have recovered from coronavirus. Green Passports are required of all citizens over 18.
"Green Passport only" admission applies to the following: eateries, restaurants, cafes, and bars (both outdoor and indoor), cinemas, theaters, opera houses, museums, concert halls, entertainment centers, casinos and gambling sites, spa centers, fitness clubs, hotels, and aerial lifts in winter resorts. In entertainment centers for children, Green Passports are mandatory for all citizens aged over 18.
The institution is responsible if it allows a person with non-green status into the facility.
In case of violation of the rule, the sanction is 10,000 GEL for a legal entity and 2000 GEL for an individual entrepreneur. In case of recurrence of the offense, the facility will be sealed.
Also from December 1, restaurants had their hourly restrictions lifted, and the number of spectators allowed in cinemas, theaters, and operas was increased from 30 to 50%.
The Statistics
Georgia reported 5050 coronavirus cases, 4214 recoveries, and 80 deaths on Tuesday. Tbilisi recorded the highest number of 1821 Covid-19 cases, followed by the Imereti region with 865 cases, and the Kakheti region with 317 cases.
Georgia reported 4,459 coronavirus cases, 3957 recoveries, and 65 deaths on Wednesday. Tbilisi recorded 1740 of those cases, followed by Imereti with 843 cases, and Samegrelo-Zemo Svaneti with 358 cases.
Georgia reported 3731 coronavirus cases, 4295 recoveries, and 72 deaths on Thursday.
The daily test-positivity rate stands at 7.37%.
Georgia's total case tally reached 853,833, among which 796,453 people recovered and 12,191 died.
As of Thursday, 2,197,83 people had received a coronavirus vaccine.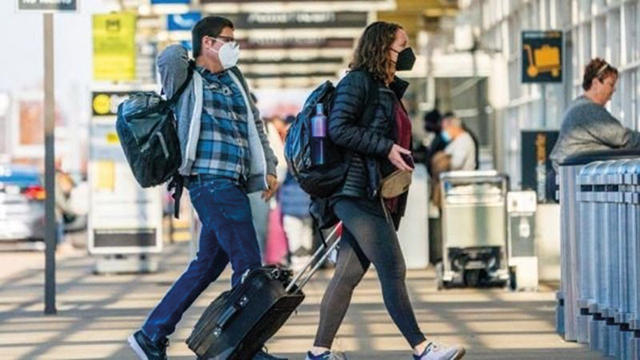 Omicron
Health officials around the world are sounding the alarm on a "heavily mutated" coronavirus variant which emerged in South Africa.
The World Health Organization announced it had designated the new strain a "variant of concern" and named it Omicron after the 15th letter of the Greek alphabet.
"Omicron's emergence is another reminder that although many of us might think we are done with Covid-19, it is not done with us," said the WHO's Director General Tedros Adhanom Ghebreyesus.
WHO says there's no evidence to suggest that symptoms linked to Omicron are different from those caused by the other variants, however, like all coronavirus variants, Omicron may be capable of causing severe illness or death, particularly among vulnerable populations.
In connection with the spread of the new strain of coronavirus, the Georgian government set new travel rules for certain countries.
Any person, regardless of their citizenship, who has a travel history to the following countries in the last 14 days will be subject to 14-day isolation in the quarantine area when entering Georgia:
• South Africa
• Botswana
• Zimbabwe
• Namibia
• Lesotho
• Eswatini (Swaziland)
• Mozambique
• Malawi
After completing the 14-day quarantine, individuals will undergo PCR testing. In the case of Georgian citizens, quarantine hotel and PCR-test costs are covered by the state, while in the case of foreign citizens – by themselves.
Restrictions in other countries
Following the WHO announcement, the US began restricting travel from South Africa and several other countries Monday.
So far, more than 30 countries around the world, among them Australia, Brazil, Canada, France, Germany, Italy, Netherlands, Russia, United Kingdom, and the US, have instituted new travel restrictions for international visitors in response to Omicron. Most restrictions target southern Africa.
Three countries, Japan, Israel and Morocco, have issued complete international travel bans since Friday.
The epidemiological situation in The Netherlands and other European countries has been difficult, with Omicron only adding to the unrest. It has led to the Dutch government deciding that hospitality facilities and cultural venues – cafes, museums or cinemas – will be closed from 5PM for the next three weeks.
Restrictions have also been tightened in the UK: wearing face masks in public transport and shops became mandatory to prevent the spread of the new strain, and those arriving in the country have to undergo PCR tests.
The UK's health minister noted that the regulations serve to maintain the progress the country has made in fighting the virus, and to ensure that citizens, along with their families, celebrate Christmas peacefully.
By Ana Dumbadze