This week, newly detected cases of coronavirus have almost doubled in Georgia, with the accompanying death toll fluctuating, giving epidemiologists reason to express concern and start pointing at the reintroduction of restrictions if the numbers don't decrease again soon.
Some say that Georgia is entering the fifth wave of the disease, although Health Minister Tamar Gabunia was quick to note the country "has not even come out of the 4th wave yet!" She added that "We have not yet observed an increase in the hospitalization rate, which is a promising sign."
Yet, if such a trend continues, the schools and kindergartens which were opened on October 4 are at risk of closing again, leaving children to have to continue their studies online once more. 14 kindergartens and several schools in Tbilisi were already shut down this week due to detected cases of coronavirus. Parents who have to both work and support their children's learning at home are naturally anxious, and call on the unvaccinated population to get a jab to prevent further restrictions.
Surprisingly, even considering such grave conditions, the vaccination rate countrywide remains extremely low, and is still on the decline. At this time, only about 30% of Georgians have chosen to get vaccinated, far below the desired 60%. Even a lottery dishing out daily and weekly cash prizes to vaccinated people was not motivation enough, and it seems the majority of Georgia's population is avoiding vaccination for fear it will harm their health in the future, for religious views, or simply because of a lack of understanding and education on the matter.
As such, epidemiologists predict a very difficult November and December. They daily call on the population to adhere to safety regulations and get a jab, noting that, otherwise, we will lose many of our fellow citizens in the coming months due to the coronavirus being added to seasonal flu. As health official Amiran Gamkrelidze explained last week, this is being called Twindemic – when two diseases coincide with each other.
"It's already cold, and we can soon expect other respiratory viruses to appear. At the end of October, the flu will start to spread, and a new term has already been created for it: Twindemic, for those two infections combined – Flu and Covid," he stated.
The Booster Vaccine
The Deputy Minister of Health of Georgia, Tamar Gabunia, stated this week that the Immunization Council supports the use of booster doses.
"The council supports the use of the booster dose 6 months after the second vaccination for people over the age of 50, for people of any age who have a chronic illness, as well as for high-risk professions such as medical staff and people living in closed-type institutions and those employed there," Gabunia said.
Registration for a booster dose for risk group representatives is possible at various medical institutions across the country. Those planning to travel, study, or receive treatment abroad will also be able to apply for a booster shot, provided it comes at least three weeks after their last jab.
Additionally, the Pfizer jab is now available for Georgian children under 12 with chronic illnesses.
The Statistics
On Tuesday, Georgia reported 4775 coronavirus cases, 1623 recoveries, and 37 deaths, with 47,723 tests conducted. Tbilisi recorded the highest number of 1359 Covid-19 cases, followed by the Imereti region with 1060 cases, and the Samegrelo-Zemo Svaneti region with 493 cases.
On Wednesday, the country woke up to 4837 new cases, 1586 recoveries, and 26 deaths, with 49,386 tests conducted. The Georgian capital recorded 1379 Covid-19 cases within 24 hours, followed by the Imereti region with 1028 cases, and Kakheti with 889.
On Thursday, it was reported that 4212 new cases of coronavirus had been recorded overnight, along with 1982 recoveries and 38 deaths. 52,620 tests were conducted. 1272 of those cases were detected in Tbilisi, Adjara – 134, Imereti – 899, Kvemo Kartli – 223, Shida Kartli – 250, Guria – 100, Samegrelo – Zemo Svaneti – 401, Kakheti – 702, Mtskheta-Mtianeti – 99, Samtskhe-Javakheti – 99, Racha-Lechkhumi and Kvemo Svaneti – 33.
The daily test-positivity rate in Georgia stands at 8.0%, up from 7.21% over the last 14 days.
At this stage, there are 32,448 active cases of infection in the country.
The Situation Abroad
The UK
On October 11, Georgia was removed from the British international travel regime's "red list."
47 countries and territories were removed from the list, meaning those traveling from Georgia to the UK will be able to enter the territory of England under the following conditions:
In case of full vaccination (only with a vaccine recognized by the UK): Before departure, fill in the locator form for your whereabouts in the past 48 hours; Provide proof you have booked (and then taken) a "PCR" test on the 2nd day after arrival.
In case of incomplete vaccination: Before departure, take a PCR test within 72 hours before flying; Purchase a travel test package which includes booking PCR tests to be done on the 2nd and 8th day of self-isolation; Fill in the passenger locator form for your whereabouts in the prior 48 hours and indicate a 10-day self-isolation address. Upon arrival: 10-day self-isolation at the pre-specified address; Take a PCR test on the 2nd and 8th day of self-isolation.
With UK regulations, a person can only be considered fully vaccinated if they have received both doses of the vaccine produced by the pharmaceutical companies Pfizer, AstraZeneca, and Moderna.
14 days must have passed since taking the second dose of the vaccine.
The UK on Thursday reported 42,776 new coronavirus cases in 24 hours – the highest number since mid-July, government figures show. Another 136 deaths within 28 days of a positive test were also recorded.
For comparison, 38,520 cases and 181 deaths within 28 days of a positive test were reported on Tuesday.
The US
Struggling business owners and families separated by Covid-19 restrictions rejoiced Wednesday after the US said it will reopen its land borders to nonessential travel next month, ending a 19-month freeze.
Travel across land borders from Canada and Mexico has been largely restricted to workers whose jobs are deemed essential. The new rules will allow fully vaccinated foreign nationals to enter the US regardless of the reason, starting in early November, when a similar easing of restrictions is set for air travel. By mid-January, even essential travelers seeking to enter the US, such as truck drivers, will need to be fully vaccinated.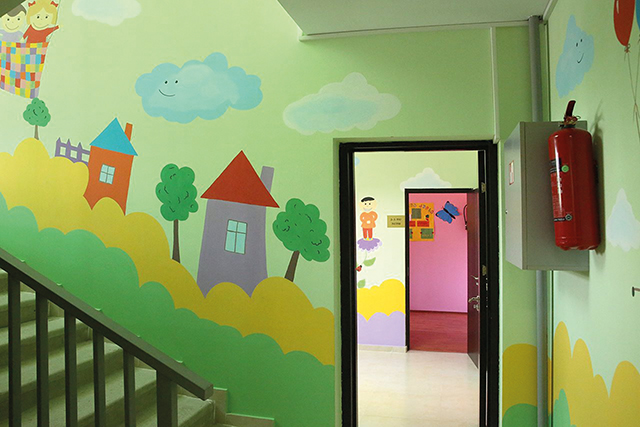 Neighboring countries
Russia
Russia this week hit a grim new record in its Covid-19 pandemic: On Tuesday, the country reported 28,190 new coronavirus cases and 973 deaths.
Russian Health Minister Mikhail Murashko delivered sharp warnings on the public health crisis on Tuesday, telling a cabinet meeting that that incidence of Covid-19 in Russia had increased 16% over the past week, and in some regions, the growth rate was more than 30%.
Russia has about 255,000 beds for Covid patients, of which about 235,000 are occupied, Murashko said, with 11% of Russia's hospitalized Covid patients in a serious or critical condition "and practically all of them are patients who have not been vaccinated," Murashko said, according to the TASS news agency.
Turkey
The number of coronavirus cases in Turkey is climbing almost daily, but an infectious diseases expert points to a new dire reality: an increasing number of children among COVID-19 patients. Health Minister Fahrettin Koca has already brought attention to the fact that people under the age of 30 made up more than half of the total COVID-19 cases in Turkey, but associate professor Ümit Savasçı of Health Sciences University says the rise is evident among children "who have been confined to their homes for almost two years," referring to the pandemic-related restrictions for children that were lifted only this summer, reports the Daily Sabah.
"They have no Vitamin D intake, they are sedentary, and their immunity system is naturally suppressed. Add this to them mingling with other children at school without precautions, they can easily be infected. Unfortunately, we have seen children ending up in intensive care in this period. Patients below the age of 20 and with underlying diseases find themselves in intensive care within a few days of infection," he told Demirören News Agency (DHA) Sunday.
Although the vaccination rate is up in Turkey, the pandemic has evolved into a "pandemic of the unvaccinated" according to experts.
The Delta variant, a more severe strain of the virus, is also contributing to the surge in the pandemic, especially among those ditching mandatory masks and social distancing rules after Turkey eased pandemic-related restrictions this summer.
Azerbaijan
The Ministry of Health of Azerbaijan issued a statement calling on certain categories of citizens of the country to be vaccinated with a third dose of the coronavirus vaccine. This dose is optional and no changes are planned in the rules for obtaining a Covid passport with regards to it.
According to official information, as of October 10, 48.9% of the country's total population had received one dose of the vaccine, while 41.1% of the population had received two.
Armenia
Armenia has run out of hospital beds as the number of new Covid-19 infections keeps growing in the country, health authorities report.
A Ministry of Health representative said the situation is tense, and hospitals are overcrowded, with 300 residents waiting for hospitalization across the country.
According to Romella Abovyan, the Head of the Infectious and Non-Infectious Diseases Epidemiology Department of the National Center for Disease Control, daily cases have increased by 50%, and the rate of infection is higher than one, which means the infection is spreading very fast.