The annual international Shotokan Karate Championship was held in Treviso, Italy, in which the Georgian Shotokan Karate Do Confederation team took part. At the prestigious tournament, where about 1,500 athletes from 20 countries competed, the four-time world champion and multiple European champion Chabuka Makharadze won the gold medal and 1st place in the Kumite absolute category. The competition was organized by the Shotokan Karate Federation of Venice.
Chabuka Makharadze has been successfully competing in various international tournaments in Italy for more than 15 years, and has won gold, silver and bronze medals.
2022 was particularly fruitful in Makharadze's sports career, as in August he won two gold medals at the World Karate Championship held in Tokyo, Japan, and became the world champion for the fourth time.
Chabuka Makharadze is a four-time world and multiple European champion, as well as a winner of many international tournaments. A successful instructor, he owns the V blade of the black belt, marking him as a senior instructor of the Shotokan Karate Confederation of Georgia. He has been successfully competing in international tournaments since 1998, he has won medals of all types: gold, silver and bronze, more than 100 medals in total.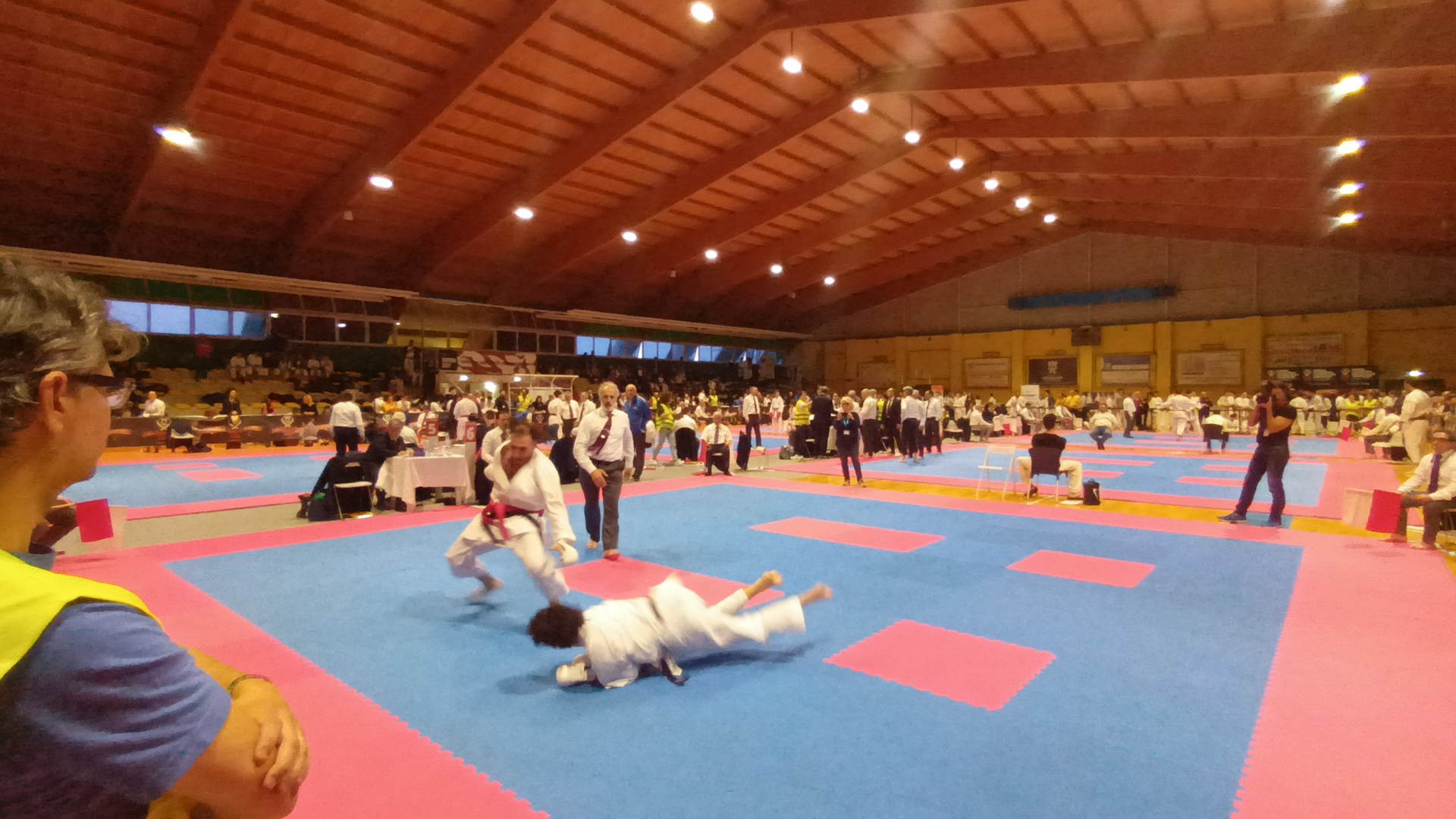 Chabuka Makharadze, shotokan karate do four-time world champion sportsman:
"The International Shotokan Karate Championship in Treviso was organized at a very high level. This is a very large-scale and prestigious international tournament, competitions were held simultaneously on 6 judo mats in the big sports complex. At this championship, I defeated Pedro Aguilar (Italy) 2:0 in the first round in the absolute category of Kumite, in the second round I won 2:1 against Naim Mohand (Israel), in the third round I also defeated Fabio Zambonini (Italy) 2:0 and in the fourth final round against Alberto Giovanni Revazi ( Italy) I won a clean victory in sparring with Ipon for 1st place. It should be noted that all the athletes are distinguished by their high professionalism, they were trained at a high level, and I won all the fights so convincingly. I am glad that I opened my sports calendar 2023 with gold, which is an incentive and motivation for me to compete with dignity again in the future and fly the flag of Georgia with dignity in Europe. I have participated in various international tournaments in Italy many times and have won all kinds of medals: gold, silver, bronze – up to 15 medals in total.
"2022 was particularly busy in my 25-year sporting career. Besides being busy, I successfully participated in many international tournaments, I won 2 sports titles in one year – the title of the world and European champion. I won 2 gold medals in the senior individual kata and kumite absolute categories at the XV Shotokan Karate Do World Championship in Tokyo in August. So, in 2022, I became the world champion for the fourth time, and the European champion for the fifth time. Since the 30th anniversary of diplomatic relations between Georgia and Japan was celebrated in 2022, I dedicated my victory in Japan to this long-standing friendship.
"Along with sports results, it is important to raise qualifications and knowledge every year. That's why I have been participating in many international training meetings and seminars for years, which are necessary and essential for professional development. I have many international certifications, I own the V blade of the black belt. I officially have internationally licensed certificates of instructor, referee, examiner from the world karate federations."