The bodies of Giorgi Beriashvili and Davit Ratiani, Georgian fighters killed in Ukraine, have been transferred to Georgia.
Citizens, along with representatives of civil and various political groups, met the fallen Georgian fighters at the Tbilisi International Airport and paid tribute to their memory.
Citizens, carrying Georgian and Ukrainian flags and candles, made a human chain.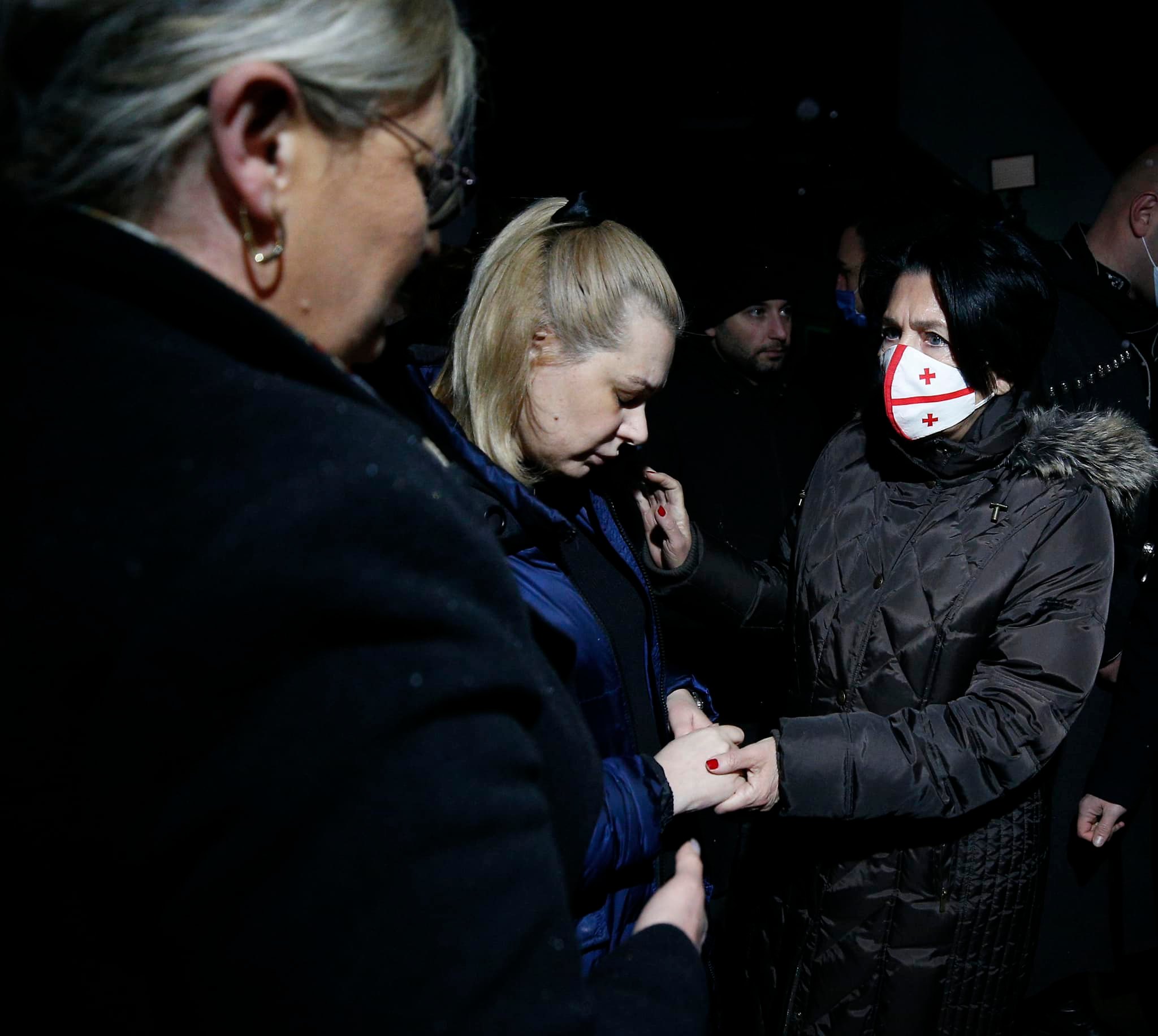 President of Georgia Salome Zurabishvili was also present at the airport. She expressed her condolences to the families of the fighters.
Georgian soldiers Gia Beriashvili and Davit Ratiani fought on the Ukrainian side in the Ukraine-Russia war, in a legion of foreign volunteers.
They will be buried with military honors.
The body of Bakhva Chikobava, the third Georgian fighter killed in Ukraine, has yet not been transferred to Georgia. He was killed in Mariupol, which is still under siege.