If you do not know Baraka yet, now is the time to learn everything about it.
Baraka is a team of young professionals who have been working for the development of the agricultural sector over years. The company offers a full range of agro services to farmers and takes care of their plentiful yield, from sowing to harvest.
Baraka's services are already used by many large, medium and small farmers. The company offers them continuous care and constant feedback, with the highest quality fertilizers, seed material and plant protection products to ensure their plentiful harvest.
Baraka is not satisfied with the existing advantages and is constantly looking for novelties. Through scientific approaches, the company tries to bring innovations to the field on a daily basis, and with the help of a trial farm, it is convinced of the effectiveness and safety of these innovations.
In addition to a great yield, the company wants to create a prosperous future for farmers, meaning Baraka cares about raising a new generation of agronomists. The company plans to open a training center where it will train a number of professionals.
Baraka stores will be opened in different regions of Georgia soon. In the near future, high-quality agricultural products will be presented in Kvareli, Zugdidi and Marneuli, which will be supplied to the company by American, Japanese and European brands. You do not need to check the effectiveness of the products, as each of them is already experienced on trial farms.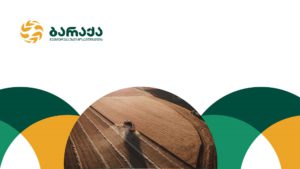 The company is growing day by day and expanding its scope of opportunities. Based on the innovations, Baraka tries to help farmers achieve their future goals and promotes the development of the agricultural sector in Georgia.
In short, let's keep an eye on Baraka, it seems that the company is preparing a lot of interesting news for us!