On November 11, at the "ATI Rooftop Restaurant" located on the 10th floor of the beloved "Sheraton Grand Tbilisi Metekhi Palace," the presentation of the new autumn-winter menu was held together with Gault&Millau Georgia.
5-course modern Georgian dishes were presented at the event. It should be noted that each dish on the menu is inspired by well-known and unknown ingredients characteristic of different regions of Georgia and adds a special signature to them. Famous restaurateurs, chefs, and representatives of gastronomic culture were gathered at the evening. The dinner was crowned by the presentation of the prestigious award of Gault&Millau Georgia for the "ATI" restaurant. We remind you that Gault&Millau is a famous, French, international restaurant guide, which reviews and evaluates restaurants every year.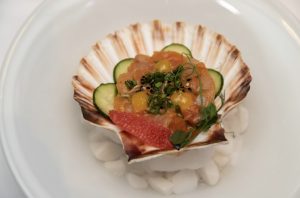 It is also worth highlighting the fact that Gault&Millau uses a unique rating system, a scale from 1 to 20, where points are given for various criteria of the dining experience, including the chefs' culinary skills, creativity, presentation, atmosphere, and quality of ingredients.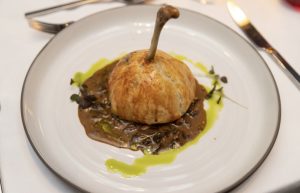 "ATI Rooftop Restaurant" is a modern Georgian kitchen, bar, terrace, and lounge. Refined interior, the best panoramic view of the city, and exceptional service accurately reflect the culture of Georgian hospitality and are always a new discovery for Georgian and foreign guests. The culinary team of "ATI" is composed of representatives of different regions – all of them contribute to the restoration of old traditional tastes and adapting them to modern receptors.
ATI – ten times better experience!