On March 30, at 20:00, the art gallery of the famous artist Rusudan Petviashvili will be opened in Tbilisi.
The opening event of the gallery will be led by TV presenter Nikoloz Tsulukidze, while the music will be performed by pianist Dini Virsaladze, who will perform her own compositions.
As the artist Rusudan Petviashvili notes, the presentation of the gallery symbolically coincided with the birthday of her spouse – Temur Badriashvili.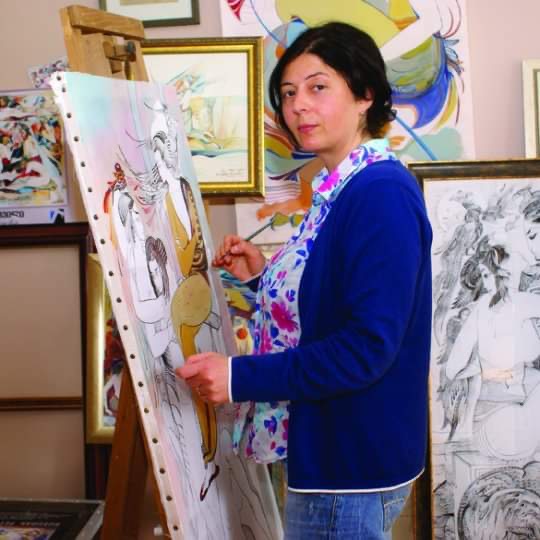 In the permanent art gallery of Rusudan Petviashvili, the works will be exhibited on two floors.
On the first floor of the gallery, the visitor will see the works created by Rusudan Petviashvili in the last two years and the latest works of the artist.
Old works will be placed on the second floor of the gallery – works that the artist brought to Georgia from the Paris workshop.
The joint works of Rusudan Petviashfili and her brother – sculptor Dima Petviashvili, which are made on wood, will also be presented at the exposition. In addition, visitors to the exhibition will see several more statues of Dima Petviashvili.
Several samples of Villeroy & Boch will be placed in the exhibition space.