On August 9, JSC Insurance Company ARDI executed an investment agreement with the multinational investment fund "Gazelle Finance LLC" at the Radisson Hotel Tbilisi.
As a result, Gazelle Finance became the strategic shareholders of ARDI. The volume of the investment package is up to $2 mln, aimed at fostering the further growth and development of the company, enhancing services and the implementation of advanced digital technologies.
Investors of Gazelle Finance are such highly reputable financial institutions such as DFC (formerly OPIC) and FMO.
During the signing ceremony, ARDI presented to the press and to the public the appointment of new independent member of the Supervisory Board – Mr. Wolfgang Wand. He has 40 years of experience in insurance, reinsurance, healthcare and portfolio investment management. From 2008 to 2012, Mr. Wand served Allianz SE as deputy chairman of Allianz Eurasia. Prior to this, he headed ESG – European Specialty Reinsurance Group, S&P "A-" rated global personal lines Reinsurer, one of the largest health, personal accident and life pools supported by SwissRe, with offices in Bermuda, Dublin, London, Hamburg, Moscow, Toronto, Miami, Hong Kong and Kuala Lumpur.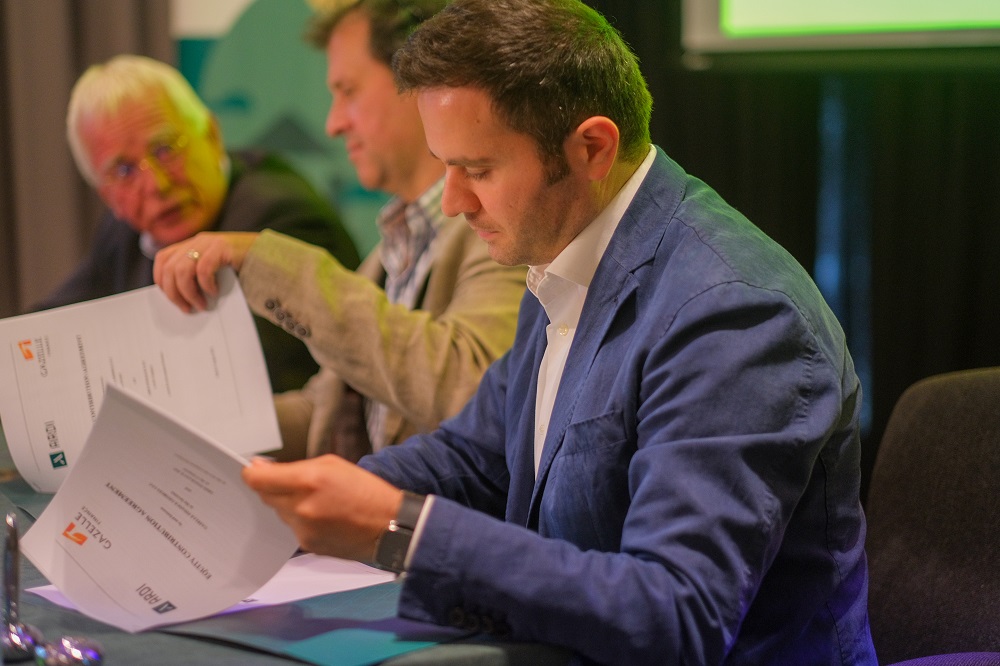 "The investment of US capital into the company and the addition of a highly experienced independent supervisory board member to our team are important milestones for ARDI, as a result of which we are entering a new stage of development, which will soon be reflected in an even more sophisticated service determination and best-in-class customer experience for our policyholders," said Michael Japaridze, CEO of ARDI. "The digital ecosystem used to manage internal processes and consumer platforms will be significantly enhanced. We highly appreciate the continued and extended support of Gazelle Finance as an internationally recognized financial partner dedicated to the region with in-depth know-how of the Georgian financial market."
"Gazelle Finance is pleased to continue its partnership with ARDI as a strategic investor in the company," said Jeffrey Liebert, CEO of Gazelle Finance. "With the support of Gazelle Finance, ARDI has taken a critical step to bring its corporate governance structure up to international standards for the global insurance industry, including adding an experienced insurance executive to its Supervisory Board, Mr. Wolfgang Wand."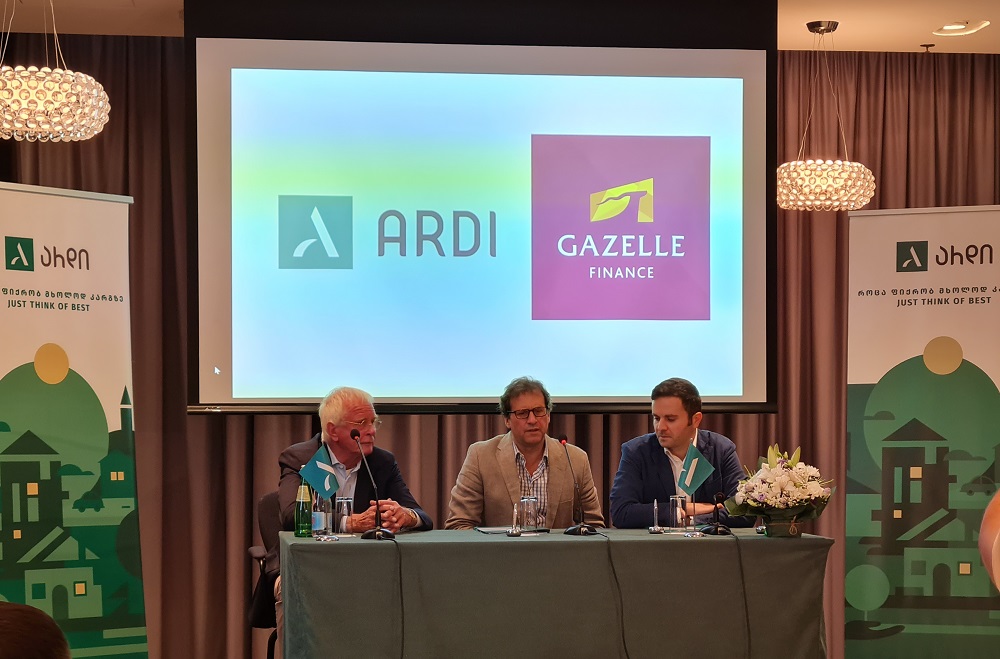 Natia Janelidze, Chief Investment Officer of Gazelle Finance, said: "We are glad to join the ARDI event today, during which the cooperation and investment agreement was signed with Gazelle Finance. We've been cooperating with ARDI since 2018, and now the volume of our investment is increasing. ARDI continues to grow and develop and today, it remains a leader for its customers in terms of quality service and products. Accordingly, Gazelle Finance decided to contribute to the further growth of the company through an additional investment. Our investment currently reaches $2 million, which will be used for further development of the company both technically and in terms of products."
"I am excited to accompany ARDI and its highly motivated management team on the journey to best-in-class Insurer in the Georgian market," stated Wolfgang Wand, Executive Deputy Chairman of ARDI. "The company is already ahead of its peers as to technology driven applications and customer-centric service standards. Together with my fellow directors, we will ensure the conduct of business as per western corporate governance standards and I am delighted to avail my long-standing technical expertise to the management."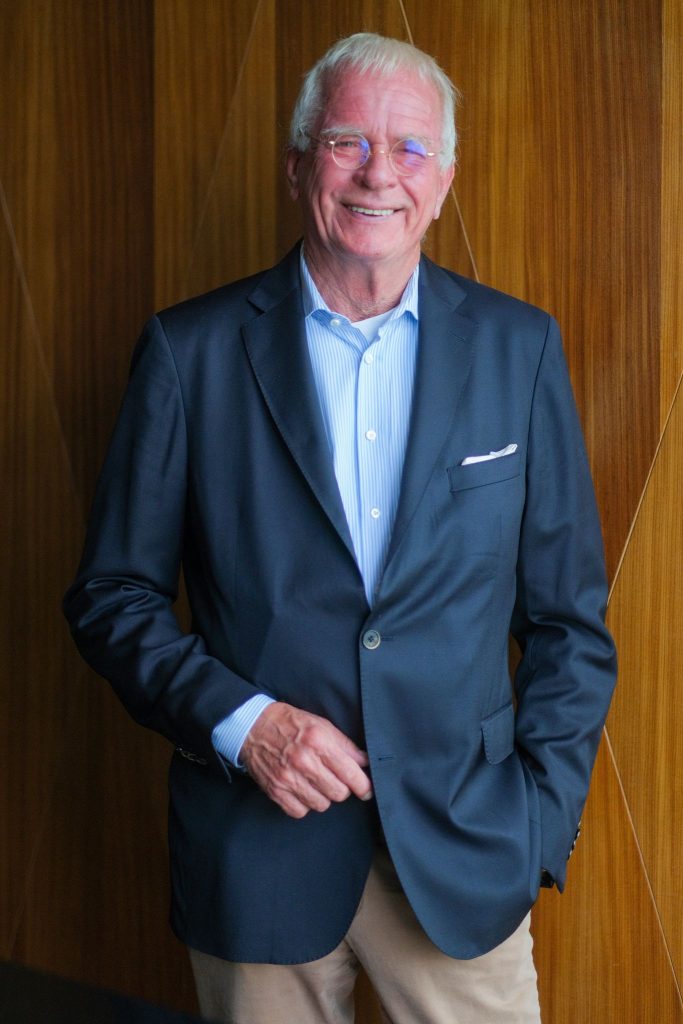 ARDI has been collaborating with Gazelle Finance since 2018, when Gazelle Finance Georgia first allocated capital of the interim financing tranche to the leading independent insurance company in Georgia.
JSC ARDI Insurance is a growing company that is rapidly expanding its operational activities throughout the country. It conducts its activities through corporate service centers. The head office is located in Tbilisi.
ARDI Insurance was founded in 2010 and quickly became one of the most stable and innovative insurance companies in Georgia. It provides customized products to corporate clients for improved risk management.
ARDI has a well-diversified customer base, which is a strong foundation for financial stability and profitability. It also boasts being an independent insurance company that does not belong to any Georgian financial institution, unlike other market leaders, which means that the company was able to grow dynamically only thanks to its internal resources and prudent management.