BLOG by Ambassador of Israel to Georgia, Ran Gidor
The end of the year is usually a period ripe for reflection and self-reckoning, both collectively and individually. Looking back on everything that the Israeli Embassy in Tbilisi has been trying to achieve in 2021, I cannot but regret that the Covid-19 pandemic has prevented us from implementing our work-plan on its original scale. Nevertheless, the necessity to 'think outside of the box' and add new diplomatic tools to our arsenal has also served to refresh our thinking, open up exciting, untapped possibilities, and put us in touch with new partners.
In July, MASHAV (Israel's International Development Cooperation Agency) hosted in Israel the first ever-training seminar designed exclusively for Georgian farmers and agronomists. We inaugurated an agricultural demonstration hub near Mtskheta, which will hopefully grow in the coming years to become a regional focal point for training and knowledge sharing. We also established four new MASHAV Shalom alumni clubs in various regions around the country, bringing the nationwide total to six. This month, we launched an extensive webinar on digital health with the participation of over 40 leading Georgian health practitioners, following MASHAV support to the NCDC, Georgian Red Cross Society and Georgia office of WHO. But more than anything else, we are proud of the dozens of Israeli-made purification units installed in schools and kindergartens all over the country, supplying thousands of children, families and teaching staff with clean drinking water.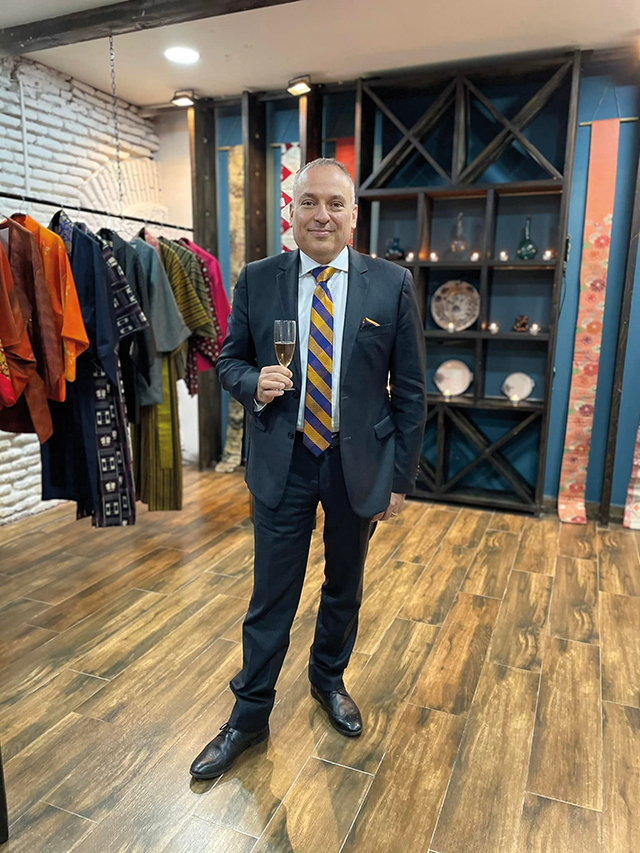 The Israeli Embassy has also initiated some exciting cultural projects, designed to appeal to fresh audiences, and dealing unblinkingly with social issues common to both our nations. Together with the Sulakauri Publishing House, we are about to publish an anthology of five Israeli drama plays – all written by contemporary female playwrights exploring the roles of women within marriage, family and society in 21st century. The brilliant Data Tavadze (Royal District Theater) has produced stunning video adaptations of selected scenes from those five plays, which will be uploaded to social media and will hopefully trigger some lively public debates.
Upon Tbilisi assuming the title of 'UNESCO World Book Capital,' our Embassy also announced (jointly with Intelekti Press) a short story competition revolving around Jewish-Georgian themes. Once again, we didn't shirk back from touching on sensitive or controversial issues, and the eight winning stories will be published together as an anthology in the coming weeks.

However, this blog entry is not meant as a tediously exhaustive list of projects, but rather as an opportunity to take stock of previous hopes and future possibilities. During the past 12 months, I toured Georgia far and wide, both professionally and privately with my family. Once again, I realized that the legendary Georgian hospitality, generosity and friendliness is not a myth but a solid national characteristic. I have seen the most breathtakingly stunning vistas, tasted the most incredible dishes, and made new friends for life. But if I had to choose one indelible impression that will stay with me forever, it will have to be the stupendously rich cultural life of this country.
It was my good fortune to meet in person Georgian artists of global fame such as the great violinist Lisa Batiashvili and conductor Nikoloz Rachveli. I was privileged to host at our residence some legendary artists: singer Nani Bregvadze, Prima Ballerina Nina Ananiashvili, pianist Eliso Bolkvadze, producer and director Leo Gabriadze, author Dato Turashvili, icon painter David Sulakauri, fabric artist Nino Kipshidze, photographer Daro Sulakauri and award-winning film director Levan Koguashvili.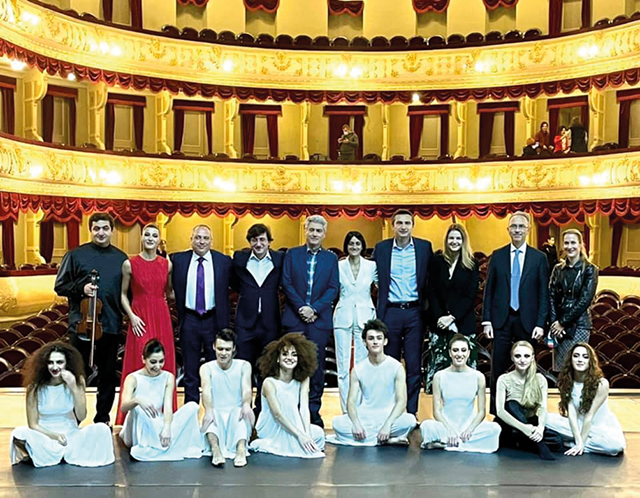 No less exciting was the opportunity to meet the younger generation of inspirational artists, who will undoubtedly make their mark on the international scene in years to come: the visionary artist Levan Songulashvili, astounding pianists Sandro Gegechkori and Giorgi Gigashvili, artists and curators Magda Batiashvili, Lasha Tsetsvadze, Gvantsa Jishkariani, Giorgi Rodionov, Ana Gabelaia and Nini Darchia, architect Eliso Sulakauri and fashion designers Vaska Tabatadze and Levan Dvali, actress and playwright Ana Sanaia, and photographers Bakur Tvrineli and Mari Ataneli. All these remarkable people combined to create the almost statistical improbability of converting this small Caucasian nation of 3.7 million people into a 'cultural empire', punching way above its weight and providing a shining example to other, much bigger and infinitely more affluent countries.
Next year, we will celebrate the 30th anniversary of our bilateral diplomatic relations. Admittedly, it is but a brief moment in the 26-century-old friendship between Georgians and Jews, but one that gives us pause to reassess, reevaluate and regroup. Both our nations have had to deal with centuries of adversity as well as recent political instability, and both have emerged all the stronger and much more resilient for that. I am looking forward to injecting our political, academic, scientific, cultural and intellectual exchange with fresh contents and contemporary narratives that reflect 21st century realities and our ever-evolving societies. Previous generations have provided us with a rock-solid base, and now it is our duty to modernize our bilateral relations and enhance them even further. The possibilities are endless!
Blog by Ran Gidor, Ambassador of Israel to Georgia